what a long strange trip its been.....
Set at 03:22 on June 04, 2013

Websites
Quote:

Do not meddle in the affairs of dragons, For you are crunchy and taste good with ketchup
I have been an Assistant Coven Mistress to my coven of La Rose Noir for five years. My coven is my family and I could not have asked for better friends than those in the Coven. I am proud to call them family.
My name is Lady of Dragonrose. I am a collector of books, music and
dreams. I also collect dragons and the mysteries of their realm.
I am a practicing Solitary witch, and have been for many years And I wear my pentagram with pride. I walk the path that my Lord and Lady have set out for me many
years ago.

Since I've been on this path, I have met and kept my most
prized possessions...my friends. I am a loyal and loving friend who
expects only that in return.
Angelus
Lady Chordewa
Themoonlightishome
Tammy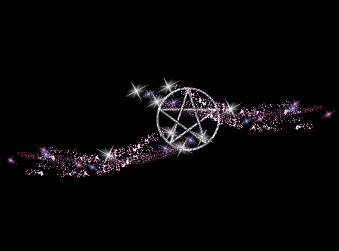 Bad Rose
Foreverblack
Jens
Vamplez
Lovr
Visiden
Barefoot Princess
Morning dew sparkles
as the first rays of bright
light, shaft through
the tree leaves overhead.
And, the dew sparkling
on the meadow grass
welcomes…
The Barefoot Princess;
riding her pony.
And, she rides, with hair
flowing ~ as it blows in the
breeze; her eyes alight,
with the delight of a child,
whose days are full of bright,
endless, Summer days.
And, she rides with her
imagination given full rein;
and each day will say,
"How lucky I am…
a Barefoot Princess, with
this world of my own."
Written by Angelus

I love thunderstorms and am still amazed by their beauty and the power
they possess.
The authors I love are many, but these are just a few:
Terry Goodkind
Kathy Reichs
David Eddings
Stephen King
Scott Cunningham
Anne Rice
J k Rowling
George R.R. Martin
Christine Feehan
Sue Grafton

I also write stories and Poetry.
I enjoy all types of music, I do have a deep love for heavy metal.
I leave you with bright blessings and thank you for stopping
by....
To walk in the sunlight is a joy, but to
walk in the moonlight is a privilege.


Wings Of Vengance
Written by ForeverBlack


Locked away for eternity
Waiting for the one to set him free
Dragon, you'll soon arise
To rule the world and burn the skies

Look away into the skies
The glowing evil of the dragon's eye's
Vengance now takes to flight
Destiny now takes the night

Wings of vengance spread across the sky
Your the one's who's gonna go and die
Clear the way for our evil path
There's no escaping our burning wrath

We thrive upon your every fear
Knowing soon your end is near
Each shall pay for all their sin
Its time to die, you cannot win

Burn every village down
Every castle, every town
Not a soul left all around
All is ash upon the ground

Vengance has now been spread
All the bodies lie burning dead
All that's left is I alone
And the dragon upon his throne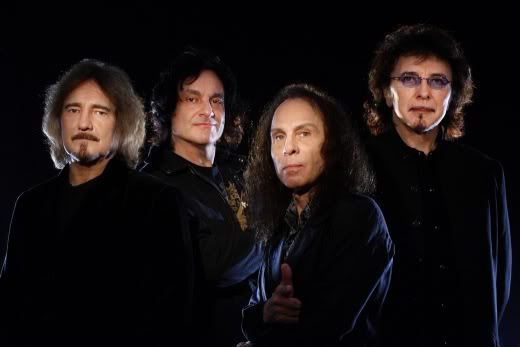 Ronnie James Dio

Rest In Peace

1942-2010

Heaven And Hell

Sing me a song, you're a singer
Do me a wrong, you're a bringer of evil
The Devil is never a maker
The less that you give, you're a taker
So it's on and on and on, it's Heaven and Hell, oh well

The lover of life's not a sinner
The ending is just a beginner
The closer you get to the meaning
the sooner you'll know that you're dreaming
So it's on and on and on, oh it's on and on and on
It goes on and on and on, Heaven and Hell
I can tell, fool, fool!

Well if it seems to be real, it's illusion
For every moment of truth, there's confusion in life
Love can be seen as the answer, but nobody bleeds for the dancer
And it's on and on, on and on and on....

They say that life's a carousel
Spinning fast, you've got to ride it well
The world is full of Kings and Queens
Who blind your eyes and steal your dreams
It's Heaven and Hell, oh well

And they'll tell you black is really white
The moon is just the sun at night
And when you walk in golden halls
You get to keep the gold that falls
It's Heaven and Hell, oh no!
Fool, fool!

You've got to bleed for the dancer!
Fool, fool!
Look for the answer!
Fool, fool, fool!

Black Sabbath W/Ronnie James Dio
www.lyricsmania.com
















To help out a kid that deserves a chance, please go to this and check it out! No donation is too small. Thanks! http://Kidonamission.com. It's a worthwhile cause!
| | |
| --- | --- |
| Member Since: | Feb 18, 2006 |
| Last Login: | Nov 17, 2020 |
| Times Viewed: | 27,364 |
---
| | |
| --- | --- |
| Times Rated: | 1,699 |
| Rating: | 9.897 |
Rate this profile


---
BeyondWonderland
04:24
Apr 28, 2022
ThanaNight
18:53
Apr 16, 2022
ShadowDollie
21:10
Mar 20, 2022
[
All Comments
]
REAL VAMPIRES LOVE VAMPIRE RAVE
Vampire Rave is a member of
Page generated in 0.0734 seconds.