| | | |
| --- | --- | --- |
| | | |

Quote:

blood and bones wont hurt me and the moon light is me comming for you........
hey i hope you enjoy my page heres alittle about myself im crazy and i love to have fun im a blood sucker i dont miss a chance of getting blood at night i have red/a darker theame to it im about 5.1 in hight and love is my power and so it is my weekness to i love whichcrafts im good at it well latter.................... Name: alesha

Layouts at HotFreeLayouts.com

Birthplace: i donno
Current Location: springdale
Eye Color: brown
Hair Color: bergandy at the time
Height: 5'5
Weight: ??????????????????
Piercings: 4 but i only have 2 now
Tatoos: 1
Boyfriend/Girlfriend: boyfriend
Overused Phraze:
FAVORITES
Food: pizza bites
Candy: jolly rancher suckers*yummy*
Number: 16

Layouts at HotFreeLayouts.com
Color: black
Animal: cat and dog i dont have a fave
Drink: coke
Alcohol Drink: mad dog 20 20,vodica,40s old englishes,to be continued
Bagel: ??????????
Letter: a
Body Part on Opposite sex: eaverything
This or That
Pepsi or Coke: coke
McDonalds or BurgerKing: mcdonalds
Strawberry or Watermelon: straeberry
Hot tea or Ice tea: ice tea
Chocolate or Vanilla chocolate
Hot Chocolate or Coffee: hot chocolate
Kiss or Hug: kiss
Dog or Cat: i donno
Rap or Punk: both
Summer or Winter: summer
Scary Movies or Funny Movies: scaary movies
Love or Money: depends on the way the guy treats me
YOUR...

Layouts at HotFreeLayouts.com
Bedtime: dont have one
Most Missed Memory: my childhood
Best phyiscal feature: sex
First Thought Waking Up:
Goal for this year: stop being a hoe
Best Friends: becky,chychy,shalyn,amber,sarah,matt,and james
Weakness: love
Fears: nothing but spiders and snakes eww there crawly
Heritage: ?????????
Longest relationship: im not single
HAVE YOU...
Ever Drank: hella yeah
Ever Smoked: hella yeah
Pot: hella yeah
Ever been Drunk: if you mean drunl off my ass yes
Ever been beaten up: nope
Ever beaten someone up: yup
Ever Shoplifted: no
Ever Skinny Dipped: no
Ever Kissed Opposite sex: yes
Been Dumped Lately: nope
IN A GUY/GIRL
Favorite Eye Color: blue
Favorite Hair Color: dont care
Short or Long: dont care as long as its not longer than mine
Height: 5'5 and above
Style: dont care but not geeky
Looks or Personality: personality
Hot or Cute hot or cute doesent matter to me
Drugs and Alcohol: alcohol
Muscular or Really Skinny: muscular
RANDOMS
Number of Regrets in the Past: to many to count
What country do you want to Visit: england
How do you want to Die: in my sleep or with my man
Been to the Mall Lately: yes
Do you like Thunderstorms: yes it helps me sleep
Get along with your Parents: no
Health Freak: no
Do you think your Attractive: i donno not my dicission
Believe in Yourself: sometimes
Want to go to College: not really
Do you Smoke: yes
Do you Drink: yes
Shower Daily: hell yes
Been in Love: yes i am
Do you Sing: in the shower and to my most trusted friends
Want to get Married: yes
Do you want Children: hell no kids are anoying naw im joking yes
Have your future kids names planned out: nope im still parting and i got no time to but i will when the time comes
Age you wanna lose your Virginity: already have
Hate anyone: no you can never hate but i do dislike some pplz



Layouts at HotFreeLayouts.com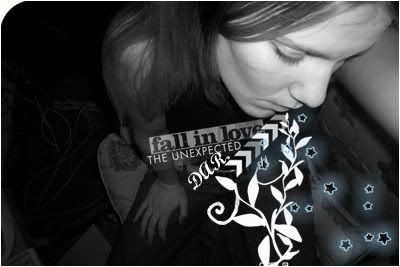 this girl is my life i love her so fuckin much 4ever!
| | |
| --- | --- |
| Member Since: | Jan 06, 2007 |
| Last Login: | May 11, 2007 |
| Times Viewed: | 8,368 |
---
| | |
| --- | --- |
| Times Rated: | 414 |
| Rating: | 9.001 |
Rate this profile


---

Ylvax
15:20
Sep 19, 2021

AlderxWolf
06:28
Jun 08, 2021

MorgenxStern
04:31
Jun 03, 2021
[
All Comments
]
REAL VAMPIRES LOVE VAMPIRE RAVE
Vampire Rave is a member of
Page generated in 0.0663 seconds.