| | | |
| --- | --- | --- |
| | | |

Websites
Quote:

did you know tequila makes your clothes fall off?
Take the quiz:
What type of kisser are you?

Playfull kisser
you and your girl/boy friend will have a very fun relationship

MY NAME IS:
SCATY__________________WHISPER IT_____SCREAM IT_____GROAN IT_____MOAN IT_____ LIKE YOU MEAN IT !!



Things I Learned From My Kitty!
Curiosity never killed anything,
except maybe a few hours

Variety is the spice of life:
one day ignore people, the next day annoy them

Climb your way to the top,
that's why the drapes are there
If you're not receiving enough attention,
try knocking over some very expensive antique lamps

When eating out,
think nothing of sending back your meal
twenty or thirty times
When in doubt, cop an attitude

Make your mark in the world,
or at least spray in each corner
Never sleep alone
when you can sleep on someone's face

Find your place in the sun,
especially if it happens to be on that
nice pile of warm, clean laundry
Always give generously,
a small bird or rodent left on the bed
tells them "I care"

When you go out in the world, remember:
being placed on a pedestal is a right,
not a privilege.

HaHa! Kitties Are Soooo Silly!




AGE: 33

HEIGHT: 5 ft 4

WEIGHT: NO COMMENT, A WOMAN NEVER DISCUSSES HER WEIGHT LMAO, BUT IM NOT FAT , NOT SUPER SKINNY AND TINY, JUST IN BETWEEN, STUFF IN ALL THE RIGHT PLACES LOL :)



HAIR COLOR: GOLDISH BLONDE , AND NO I
DONT DYE IT..

EYES: MIXTURE OF GREEN AND BLUE

RELATIONSHIP: HUMMMM DO I OR DONT I ?? THAT IS THE QUESTION.. MABEY OR MABEY NOT YA MIGHT WANNA GET BACK TO ME ON THAT.. LOL

LIKES: CHOCOLATE, TOOTSIE POPS,THE BEACH, LONG HOT SHOWERS, HOT BUBBLE BATHS FOR 2, MASSAGES, MEN WITH LONG HAIR, MEN WITH SHORT HAIR , MEN WITH ACCENTS, DID I MENTION MEN?? BUT MAINLY LONG HAIR AND ACCENTS ARE MY THING, THERE IS JUST SOMETHING SO DAM SEXY ABOUT LONG HAIR AND A ACCENT ON A MAN LOL , MEETING NEW PEOPLE , MAKING NEW FRIENDS, COOKING, READING ,COFFEE, STARBUCKS, CANDLES IN THE TUB, CANDLES OUTTA THE TUB, LOW RISE JEANS , TANK TOPS AND CAMI'S , SEXY LINGERIE...


Take the quiz:
WHAT UNDERWEAR SUITS YOU BEST? (PICZ)


G-STRING
YOU ARE SEXY AND DRESS SEXY!!!! AND LOVE TO PARTY!!! YOU HAVE AN OUTGOING PERSONALITY AND TONS OF FRIENDZ


DISLIKES: TEA, FAKE SUGAR ,DIET SODA, MOST VEGGIES EXPECIALLY GREEN BEANS EWWW NASTY GROSS (GIVES ME THE SHIVERS) ONIONS, TOMATOES YUCKK HOW GROSS, THE RAIN, THE WINDY COLD WEATHER, SPIDERS, GRASSHOPPERS, BEING CALLED A CHICK AND REFFERED TO AS CUTE , WHEN MY HAIR DOSENT WANT TO CO-OPERATE, GUYS WHO THINK THEY CAN GRAB MY ASS AND GET AWAY WITH IT ..GRRRRR ,WHEN GUYS LOOK AT MY CHEST AND NOT MY FACE..




You are a seductive vampire. You lurer your

victims to you with your looks, and possibly

more...you have no conscience when it comes

to killing them...


What Kind Of Vampire Are You?
brought to you by Quizilla


MOST EXCITING TIME IN MY LIFE: THAT WAS BECOMING AN AUNTIE WHEN I WAS 15 YRS OLD

1ST KISS: I WAS 13 YRS OLD , I WAS AT MY BROTHER'S WEDDING LOL

FAMILY: WELL IM THE BABY OF THE FAMILY AND THE ONLY GIRL.. HOW SAD IS THAT? LOL .

FAVORITE RELATIVE: THAT WOULD BE MY OLDEST BROTHER JIMMY , HES A SWEETIE , THE BEST BIG BROTHER A GIRL COULD HAVE :)

LEAST FAVORITE RELATIVE: MY COUSIN DALE

WORST TIME IN MY LIFE: 9/04/95 WHEN MY NEPHEW DIED AT THE AGE OF 7 YRS IN A CAR ACCIDENT , THAT WAS A REALLY HARD TIME FOR ME :(


DRINK: YES , LOVE MY MARGARITAS

AM I WIERD: I DONT THINK SO BUT ACCORDING TO THE SURVEY BELOW I TOTALLY AM LOL






You Are 70% Weird







You're so weird, you think you're *totally* normal. Right?

But you wig out even the biggest of circus freaks!






SMOKE:: NOPE , NEVER PICKED UP THAT NASTY HABIT , WHO WANTS TO KISS OR BE KISSED BY AN ASHTRAY? LOL

SCARS: YEPP ON MY RIGHT EYEBROW, HIT MY HEAD SPLIT MY EYEBROW UP

BIRTHMARKS: YEPP ON MY LEFT THIGH AND MY NECK..

FRECKLES: (( SIGHS)) YEA AND I HATE EM , THANXS ALOT MOM FER PASSING EM DOWN TO ME :(

GUESS THATS IT FOR NOW IF I THINK OF ANYTHING ELSE ILL ADD MORE LATER, I NEED A DRINK PEOPLE !! WHERES MY MARGARITA?? BEEN FEINING FOR ONE... LOL
| | |
| --- | --- |
| Member Since: | Feb 12, 2006 |
| Last Login: | May 24, 2008 |
| Times Viewed: | 3,366 |
---
| | |
| --- | --- |
| Times Rated: | 311 |
| Rating: | 8.291 |
Rate this profile


---
Zarr
04:05
May 25, 2021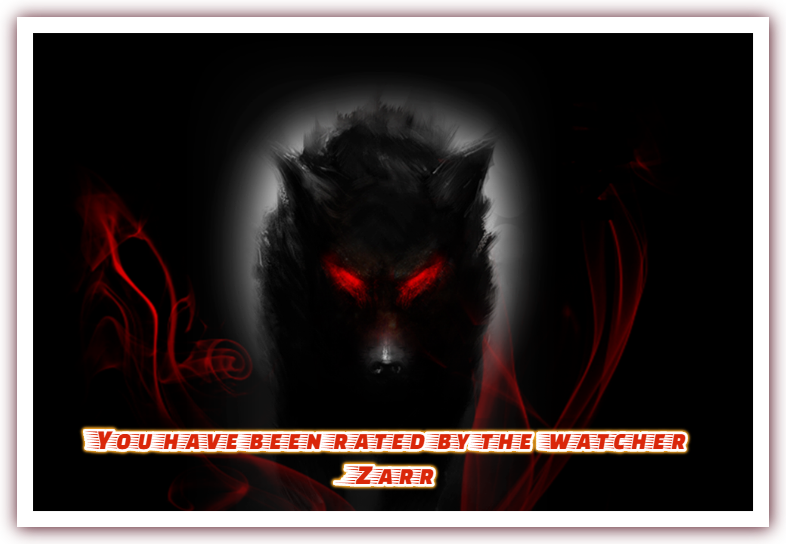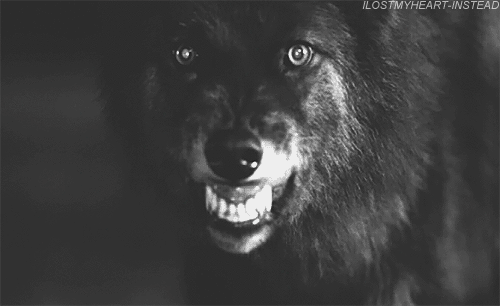 We stand as one, though our paths are many.

MorgenxStern
04:54
May 22, 2021

markus666
15:25
Jul 01, 2019
[
All Comments
]
REAL VAMPIRES LOVE VAMPIRE RAVE
Vampire Rave is a member of
Page generated in 0.0592 seconds.