I welcome you to my domain. Read if you wish and you if you would like add me to your friends list, all I ask is to let me know so I may do the same.
What to say? I hate doing these things. Well first things first. You probably want to know what I look like, though I don't see what it matters. My name is Christina. I am about 5'8". I have blonde hair, and dark blue eyes.
I am a hardheaded stubborn bitch who do not care what people think. I am who I am and if you don't like it, get over it. But I am also loving trustworthy friend. I can either be your worst nightmare or your greatest friend. FallenangelV is my sister and my friend. I love them with all my heart and if you mess with them you will have to deal with me, so all I ask is treat her right. Also Vamp91 is my brother, so please be nice. I will warn you if you mess with my family, there is no safe place to hide.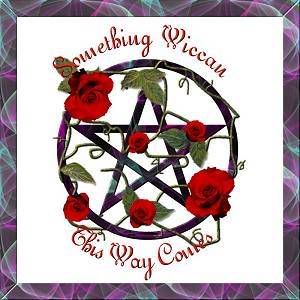 I am wiccan and proud of it I do not judge others and I ask for the same in return.
Farewell for now. Feel free to message me or stop by again .