[ Editor's Corner ]
The Last House on the Left

Posted by
Mar 04 2009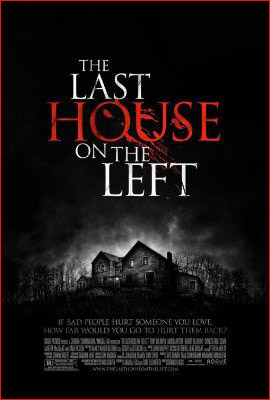 Wes Craven is a master of keeping audiences on the edges of their seats. He wrote, edited, and directed his first feature film, The Last House on the Left, in 1972. In the years since his first controversial film, he has proven time and time again that he is a filmmaker with heart, guts, humor, and a visionary imagination.

Since his first feature film he has gone on to write and direct numerous box office franchises. In 1984 he reinvented the youth horror genre with the now classic A Nightmare on Elm Street. The film would result in 8 sequels, the most recent being Freddy vs. Jason (2003).
In 1996 Wes Craven did it again. He reinvented the horror genre with Scream. His unique blend of comedy and horror struck a tone with audiences. 2 sequels were made between 1997 and 2000. Scream was the winner of MTV's 1996 Best Movie Award. The film would go on to gross over $100 million domestically.

Wes Craven has had numerous other film accomplishments including The Hills Have Eyes (1977 and 2006), The Serpent and the Rainbow (1988), The People Under the Stairs (1991), and A Vampire in Brooklyn (1995).

On March 13th, 2009, a updated remake of The Last House on the Left is being released. Again written and directed by Wes Craven, the film promises to keep horror fans on the edges of their seats. Rogue Pictures held an early test screening for the film. From what I've researched, the movie promises to deliver.

WesCravensLegacy.com has put together a great site with trailers, interviews, pictures, and articles about Wes Craven. You can find more information about the upcoming film there, along with information on other Wes Craven films.
REAL VAMPIRES LOVE VAMPIRE RAVE
Vampire Rave is a member of
Page generated in 0.1044 seconds.