Demon among us.

General Discussion

• General Discussion Home • Forums Home •


---

19:18:11 Dec 30 2020
Read 39 times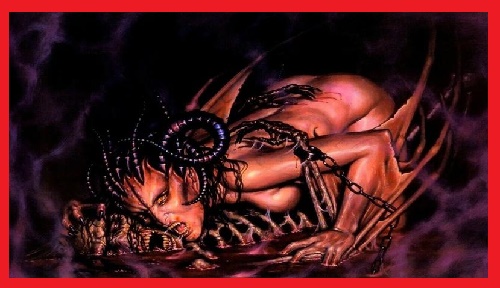 if you are a member of Vampire Rave, that mean, you are into the occult. Some members will say "is just curiosity", but, deep inside you, you are part of a world, full of legends and folklore. The most interesting topic are Demons. Let's discuss the Succubus, which is a demon in female form which had sexual relations with sleeping men. There is an ancient and widespread belief that supernatural beings can mate with men and women, and in the middle Ages, it was though that fairies could unite with mortals. What do you think? Do you had any experience with a supernatural
being? Can modern time, be only a shadow and demons are super active?
•
REPLY
•
---
POST RESPONSE
• General Discussion Home • Forums Home •

REAL VAMPIRES LOVE VAMPIRE RAVE
Vampire Rave is a member of
Page generated in 0.1016 seconds.