The Coven of Eternal Sanctuary

| | |
| --- | --- |
| Members: | 1 |
| Standing: | 65 of 66 |
Ratings Score:
3.257
Status Score:
0
Favor Score:
0
Total Score:
3.257

Score FAQ

Average Member Rating:
9.87
Average Member Level:
0





Est. Feb 01 2008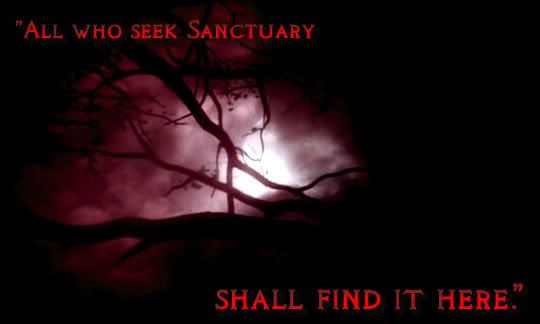 ~~~~~~~~~~~~~~~

Coven Purpose

~~~~~~~~~~~~~~~



This Coven is here to provide sanctuary to

those in need of it. We have the coven Purgatory

for those deserving of punishment and that is

good. Now we also have a place for those

that need comfort and healing. There are many

on this site that need healing of one type or

another they can find it here. This coven is also

here for those that only have a limited

amount of time to spend on VR or that do

not wish to actively participate in the

house/coven society as I will never have

any activity requirements. Vampire Rave's

society rules call for forced induction into

societies, but I choose not to do so. Many other

societies however do force induct, then try to

force them to be an active member and when

they don't comply they blind and or trade them

to another society that does the same. By being

in this coven you would be protected from that

and I will never blind a member for inactivity

that way if at some point they decide to they

can explore the coven if they like.



~Wolvie~


















"The high-ceilinged rooms, the little balconies, alcoves, nooks and angles

all suggest sanctuary, escape, creature comfort.

The reader, the scholar, the browser, the borrower is king."



~David McCord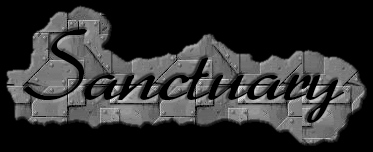 Main Entry: sanc·tu·ary



Function: noun



Inflected Form(s): plural sanc·tu·ar·ies



Etymology: Middle English seintuarie,

sanctuarie, from Anglo-French,

from Late Latin sanctuarium,

from Latin sanctus



Date: 14th century



2 a (1): a place of refuge and protection



(2): a refuge for wildlife where

predators are controlled and

hunting is illegal



~Abridged Definition From the Merriam-Webster Online Dictionary




---


Ask For Sanctuary

by Judy Malloy



I ask for sanctuary.



For everyone who suffers from oppression,

Sanctuary. For ourselves, our communities,

our families, our children, our friends

and neighbors, the animals who share their

lives with us, for all of us who are

clandestinely enslaved,

I ask for sanctuary.



I ask for sanctuary from those

who -- rather than informing and openly

consulting with the people of their

countries -- secretly plot byzantine

solutions to real terrors.



From incomprehensible, unendurable

psychological torture,

I ask for sanctuary.



Sanctuary

from those who suppress our voices,

from those,

who believing their own voices more

important, have diverted our voices

as the waters of the mountains are stolen

by the cities.



From those who believe that life, liberty,

and the pursuit of happiness

are of no consequence,



I ask for sanctuary.

I define sanctuary as a return to freedom

for our homelands.












---




.:Visit New Draconia today and help us grow:.





Create a playlist at MixPod.com
















REAL VAMPIRES LOVE VAMPIRE RAVE
Vampire Rave is a member of
Page generated in 0.049 seconds.