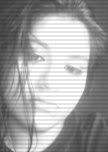 The Arts are a great interest to me; photography, painting, sculptor, design, writing. Anything can be considered an art if you really think about it. My page is an art to me, and so should yours. Its how other people view you, with this limit of communication over the internet.
[
Krave's Page
]
Summary:
Html/Css codes are very simple if you get the hang of it. Its like a puzzle and every separate part is like a piece of the puzzle.
I will be posting some of my works here; that you can use for your page on VR.
If you seriously do not understand the material below; don't be afraid to contact me via, msn. (Please state who you are, so I can add you.)
MSN: jadedvixin@hotmail.com
Helpful Sites:
www.w3schools.com
www.tinypic.com
www.photobucket.com
www.fileden.com
www.videocure.com
youtube.com
www.dafont.com
www.good-tutorials.com
www.gimp.org
www.draac.com/rainbow
Enhancing eyes
Glamourous portrait
Professional contrasting
Blue/green coloring
Bronzed coloring
Set Banners:
Personal Banners:
XXX
XXX
XXX
XXX
XXX
XXX
NAVIGATION SCROLLING TEXT
XX script language="JavaScript" >
XX!--
var space = " ";
var speed = "80";
var pos = 0;
var msg = "It's not a bug - it's an undocumented feature. All general statements are false. Most people rust out due to lack of challenge. Few people rust out due to overuse. Never attribute to malice what can be adequately explained by stupidity. After all is said and done, a lot more will be said than done. What if this weren't a hypothetical question? ";
function Scroll()
{
document.title = msg.substring(pos, msg.length) + space + msg.substring(0,pos);
pos++;
if (pos > msg.length) pos = 0;
window.setTimeout("Scroll()", speed);
}
Scroll();
-->
XX/script>
Style Sheet Code Meanings:
/* Settings within BODY control standard, non-table data */
BODY {
SCROLLBAR-BASE-COLOR: #FC3E20;
scrollbar-face-color:#FC3E20;
scrollbar-shadow-color:#000000;
scrollbar-highlight-color:#000000;
scrollbar-3dlight-color:#000000;
scrollbar-darkshadow-color:#000000;
scrollbar-track-color:#000000;
scrollbar-arrow-color:#000000;
}
/* These settings control standard links*/
a:link { color: #FC3E20; text-decoration: underline }
a:visited { color: #FC3E20; text-decoration: underline }
a:active { color: #FFFFFF; text-decoration: underline }
a:hover { color: #FFFFFF; text-decoration: underline }
/* These settings control links in the Main Menu and Vampires Menu */
a.menu:link { color: #FFFFFF; text-decoration: none }
a.menu:visited { color: #FFFFFF; text-decoration: none }
a.menu:active { color: #FEC5C0; text-decoration: none }
a.menu:hover { color: #FEC5C0; text-decoration: none }
/* These settings control standard (non-defined) tables*/
TABLE {
text-align:justify;
color:White;
font-family:Verdana,Arial,Helvetica;
font-size:10pt;
font-weight:normal;
}
/* These settings control standard (non-defined) td (table data) areas */
TD {
}
/* These settings control all hr tags (horizontal line)*/
hr {
}
/* These settings control td (table data) tags in the Main Menu and Vampires Menu. Useful for changing the background color in these rows. */
.tdmenu {
}
/* These settings control td (table data) tags in the following areas:
VR logo row, The Ultimate Vampire Resource and Directory
Premium Membership menu background
All Backgrounds in the left-hand column except the Main Menu and Vampires Menu
All backgrounds in the right-hand column
*/
.tdmenumain {
}
/* These settings control td (table data) tags in the Premium Menu. Useful for changing the background color in these rows. (just like .tdmenu) */
.tdpremium {
}
/* These settings control the color of the border lines that surround every window on the page */
.tablewindows {
}
/* These settings control the foloowing:
Backgound of the Vampire Rave logo graphic area
Background of the Premium Menu (except for .tdpremium areas)
Background of every left and right column graphic area (Main Menu graphic, Vampires graphic, etc)
Backround of every center column heading (profile for ..., profile rating, profile comments)
*/
.tdwindows {
}
/* These settings control the line color surrounding the profile description area only (under quote, above profile created on...)*/
.tabledescription {
}
/* These settings control all attributes of the Profile Description area*/
.tddescription {
}
/* These settings control all attribures of center collum windows, except the description area, and except .tdwindows areas*/
.tddescriptionmain {
}
/* These settings control text box areas (leave a comment)*/
.textarea {
text-align:justify;
color:White;
font-family:Verdana,Arial,Helvetica;
font-size:10pt;
font-weight:normal;
}
/* These settings control small (.footer) text*/
.footer {
text-align:justify;
color:White;
font-family:Verdana,Arial,Helvetica;
font-size:8pt;
font-weight:normal;
}
/* These settings control all input areas except textareas*/
.forminput, .textinput, .radiobutton, .checkbox {
font-size: 12px;
font-color: White;
font-family: verdana, helvetica, sans-serif;
vertical-align: middle;
color: White;
background-color: Black;
border: 2px #FC3E20 solid
}
CURRENT PROJECTS
P#1Failure-Not Acceptable; You have to keep the 3 column VR Style Sheet