DarkNetwork Profile Help Page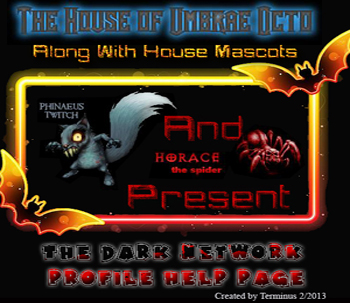 The DarkNetwork Profile Help Page and its content is copyright of Jayme A. Lockwood - ©1998. All rights reserved.



Any redistribution or reproduction of part or all of the contents in any form is prohibited.
*****The Dark Network has been created with its own kind of coding, this is a list of some the coding that works on here, just to get you started. There are different variations; it is mainly a trial and error thing. But be warned, using an offsite profile creator, may have aspects that are against the Terms of Service, which will cause your profile or portfolio to be suspended. ********



This is the Profile Help FAQ. It answers a lot of the main questions, that come up, regarding coding. Please check this, before you ask a question in the Main Forum.













REAL VAMPIRES LOVE VAMPIRE RAVE
Vampire Rave is a member of
Page generated in 0.094 seconds.