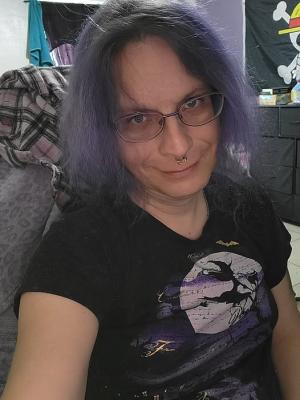 THIS JOURNAL IS ON 268 FAVORITE JOURNAL LISTS
Honor: 0 [ Give / Take ]













13 entries this month


Books I will have for my classes

03:34 Sep 30 2008
Times Read: 945


Books that I have for this Semester



Becoming a Master Student COncise Pkg W/Passkey



Warhammer 40k daw of war Platnium edition (book? unsure)



Game Design workshop: designing protoyping and playtesting



HOw to draw comics the Marvel WaY (I can't even draw a line strait without a ruler)



Manga mania video games, manga mania (book?)



Game Design Drawing Kit



Building a speech



Turnitin 6 using sources responsibly & access code custom


Holy Name Cemetary

21:25 Sep 28 2008
Times Read: 954


Holy Name Cemetary Investigation comming

Procurator Fizzy has spoken

04:27 Sep 25 2008
Times Read: 997


[21:22:42] MBK : Haha, Fiz, there is a thread in the forum about it too =P

[21:22:58] Fizbop : Fizzy the sire, acolyte, procurator hahaha

[21:23:08] Fizbop : i have no idea how that got there .

[21:23:17] MBK : Meita =P

[21:23:19] DarkWolfman : Nealbop will get a big head and try to take over VR...watch out





Except from the vamp box on my earning Procurator.

Don't Ask Cuz hell if i know lol

04:33 Sep 23 2008
Times Read: 1,027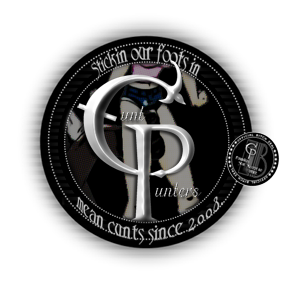 Offical Member woot.
Visiting My mom Tomorrow.
01:57 Sep 23 2008
Times Read: 1,029
Tomorrow I meet up with my mom, for one of my all time favorite dinners. In case your wondering it's Stuffed Bell Peppers (beef , rice, and cheese, with some onion) Get it right punks. This may be the last time I get to see her for a long while. She's leaving for a job out of state Texas to be more spacific. Which I have deciede to follow her after school is done. She'll be in Dallas, so unless that changes in the next 3 years look out Texas for the Return of Fizbop. I'm scarrier then I ever was before
Currious
20:20 Sep 19 2008
Times Read: 1,040
To all those that read my journal. If you were to make the perfect vampire game that you would enjoy playing. What would you include?



Please note that this may be for a school project and credit would be given if nessassary.



I was thinking playable Vampires, and Lycans. 2 other playable chars. possibly 3



With Dens for Lycans and Covens or houses for vampires like vr is set up. sort of ...



what weapons would you have ?



what powers would you need?



stuff like that.

My mom
20:24 Sep 18 2008
Times Read: 1,044
My mom's leaving 10/20 for dallas, Texas she will miss thanksgiving and my birthday.



She's moving down there.



That's all i can say for now.



CSAH 20 investigation




13:24 Sep 18 2008
Times Read: 1,050






CSAH 20 Cemetery





Saturday September 13, 2008





Hour 1-2 initial sweep of cemetery yielded no EMF (Electronic Magnetic Field) changes. Nul readings any where. Ground was wet, trees had reminisces of rain drop on them. When the wind blowed the drops scattered across the leaves. Twigs and rocks all over the ground. No sound other then the standard ambiance of the night. In example crickets, frogs, bugs, wind, and cars from the highway.



Hour 3-4 Walking around doing several EVP sessions (Electronic Voice Phenomenon) A mysterious shadow appears in the distance. I personally saw it first it appeared to be pacing back and forth in front of me. 15 mins after initial citing object darted directly towards me. I'm not used to things that I can't identify heading at me. I slightly panic and scream out it's headed for me. Just as I say that. Another Member catches the figure in his site as it darts to the right at a very high speed.



Hour 5-6 Right after the mysterious shadow vanishes what to us sounds like a donkey in pain is screaming out in the night. Couldn't investigate source of sound due to it being a private residence. After the noise concludes we spread out on our own in the cemetery, and do our own EVP's and EMF's. after 1 hour of solo search we regrouped.



All members felt the same thing. This was a calm and silent cemetery, EVP's Yielding nothing. EMF's not above 0.7 We won't say either way if it is or isn't at least paranormal active. We are scheduled to do this again sometime in the future in high hopes that the next time we will catch something.


Blah
14:26 Sep 17 2008
Times Read: 1,058
So, my bills are really bad. I'm trying to see if I can do bankrupcy, I really do not want to do that. Things are really hard right now. I don't know what to do anymore. I'm almost to the point of pulling out my hair. I really do not need this stress.



Calgone take me away.
School
19:13 Sep 10 2008
Times Read: 1,066
So they have my clases set up. Don't know the complete schedule as of yet but here's what i have lined up for me.



SPCH100 Speech 10/08/08-12/20/08

6pm-10pm possiblity of change



CS100 College success 10/07/08 - 12/20/08

6:00pm-9:30pm again possibility of change



GMD100 Introduction to Game Design and Developement 10/06/08-12/20/08

5:30pm-10:30pm possiblity of change



GMD103A Fundamentals of Drawing 10/09/08-12/20/08

5:30pm-10:30pm possiblity of change.



This is what I have for now. updates as soon as I know you'll know.

Red Investigators
16:59 Sep 02 2008
Times Read: 1,101
So now I'm a member of RED (Residual Energy Detectives) Investigators.



This is the banner for the site.








If you are in the mpls or st paul area and want to join click the link Intrested in joining and it will take you to the membership page.
REAL VAMPIRES LOVE VAMPIRE RAVE
Vampire Rave is a member of
Page generated in 0.1446 seconds.