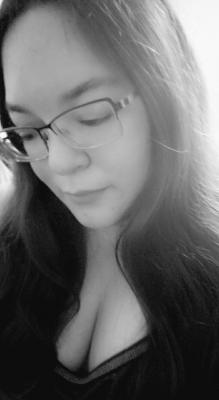 THIS JOURNAL IS ON 391 FAVORITE JOURNAL LISTS
Honor: 3,285 [ Give / Take ]













7 entries this month


20:41 Dec 27 2009
Times Read: 2,034


All I want to say is.. Avatar in IMAX 3D was.. amazing!



I don't ever want to see another movie unless it's in 3D. 'Tis fantastic.

03:31 Dec 26 2009
Times Read: 2,125


So, I had a nice Christmas this year. Not too much concerining material possessions, but lots of family time.



My brother and sis-in-law got me the Vampire Tarot, which was pretty awesome and pissed my dad off. I got some nice new shirts from my parents, a crap load of giftcards for AMC and a good amount of cash. And, tomorrow me and my mother are going to head of to Cabazon for a little shopping.



It was a bit depressing to hear that I wont be getting my computer fixed anytime soon. Honestly, that was the only thing I really wanted. I'm so sick of having to use my mothers. I want my music, my programs, the privacy of my own machine.



But, like I said, it was a good day.

05:12 Dec 25 2009
Times Read: 2,147


Just a little something for everyone. Merry Christmas.



I know, it sucks. I don't normally sing a capella like this. So yeah.. laugh, make fun of it, just so long as you enjoy it. :)




04:20 Dec 22 2009
Times Read: 2,294
So, I'm glad the few people who've received my Christmas cards already liked them. I wanted to be able to put a drawing in each one, but, I started to paint them with water colors, and that made it difficult to draw up and paint twenty different images. So, I put pictures in for the people I know best, or admire most.



And, LadyK's compliment made me smile.




"You are quite talented in more ways than just digital. "
20:46 Dec 20 2009
Times Read: 2,361
people around here don't have a sense of humor anymore. I get rated low, even when I'm generous and rate high, because of Tinnu's stamp. It's meant to be funny, and a bit sarcastic, but people take shit too seriously. It's sad.




Standard disclaimer: If you find what I've rated you harsh, unjust, unfair, or just plain mean, grow up. The system works on a scale of one to ten, one being lowest, ten the highest. I use all the numbers, and rate as I see fit. And besides, it's just a website, no need to get your panties in a bunch over it. :)
I mean, that's not bad, is it? You have to get all bent out of shape because of it? Ugh, I don't understand people here anymore.
07:35 Dec 13 2009
Times Read: 2,522
"Boldly going forward 'cause we can't find reverse!"



Oh man, I found an old parody song by the Firm. My dad made me listen to this song years ago, and it always made me laugh. So, I share it here for all of you. Enjoy!




PRIVATE ENTRY
01:17 Dec 06 2009
Times Read: 2,671
• • • • PRIVATE JOURNAL ENTRY • • • •
REAL VAMPIRES LOVE VAMPIRE RAVE
Vampire Rave is a member of
Page generated in 0.2121 seconds.