I have new neighbors...
23:23 Nov 11 2007
Times Read: 1,083
...I haven't met them yet. Apparently the husband isn't in great health and cannot get around on his own well... they told another neighbor that we probably wouldn't see them outside much.


Surprised me when I stepped outside today and was summoned by a "Excuse me, sir.." coming from their yard.


Now, their yard backs up to the side of my property, along with 4 other properties, so I have 4 people's backyards that basically run the length of my driveway... the man summoning me wasn't the new neighbor, but a landscaper.. calling me over to inform me my new neighbors wanted to remove this...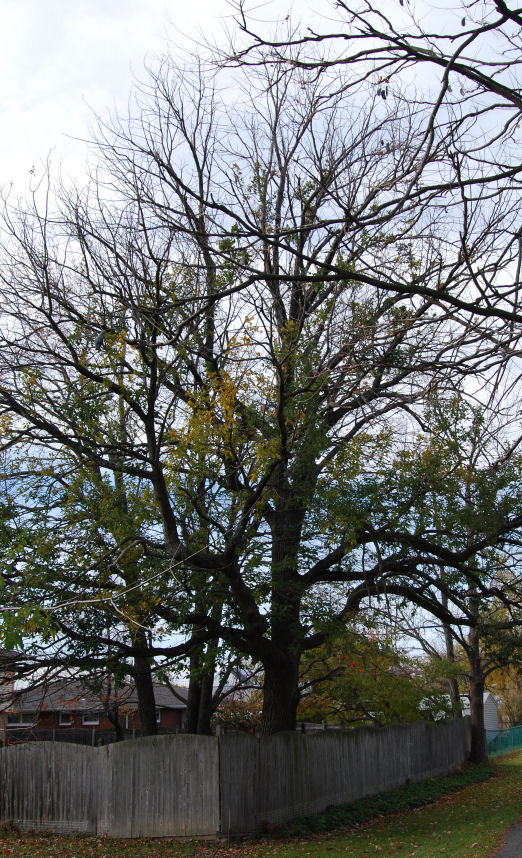 A 50-some year old oak tree that sits right on the property line (but in their yard)... it stands a good 40 feet tall and offers a lot of summer shade to my house.
Not only that.. but trees increase property value... which, they just bought the place.
And to explain a little more about the geography... my area is considered a wet land. The water table is high, and spring thaw run-off tends to run down hill from my yard to their's, creating quite the swamp in their backyard each spring.
According to the National Department of Forestry, a 2inch diameter tree will consume 15 gallons of water per week.. just to survive.
How much would a 2 and a half foot wide, 40 foot tall oak drink up in the spring?
Yeah.. they're idiots.