THIS JOURNAL IS ON 369 FAVORITE JOURNAL LISTS
Honor: 181 [ Give / Take ]











6 entries this month


If I should have a middle name ...

02:38 Jun 29 2012
Times Read: 765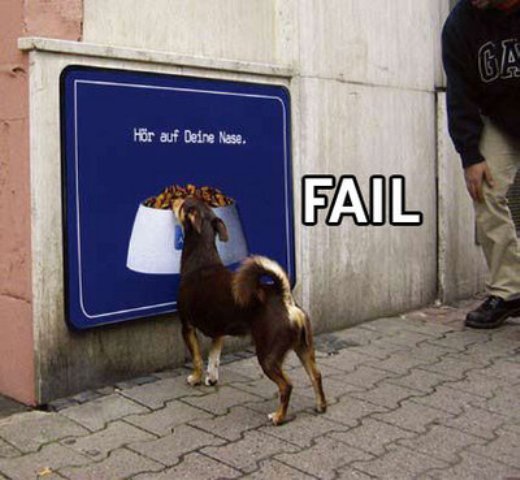 "fail" would be appropriate -.-


01:38 Jun 28 2012
Times Read: 768
Cried wolf too many times huh ... lol ...
I learnt the hard way :D
07:14 Jun 12 2012
Times Read: 804



... I learnt the hard way ...


When I first joined this website ... I had an empty profile for almost 2 months

... until a member yelled at me "how am I to know about you if you have blank profile" ... o.O ... lol

... that was the beginning ... :D

o.O
05:29 Jun 07 2012
Times Read: 846
The Vatican slammed a "sexual morality" book written by an American Catholic nun on Monday, warning believers to stay away from the tome which justifies masturbation, homosexuality and divorce.


Margaret Farley's 2006 book "Just Love - A Framework for Christian Sexual Ethics" "affirms positions that are in direct contradiction with Catholic teaching in the field of sexual morality," the Vatican said in a statement.


Farley, a member of the Sisters of Mercy and professor emerita at Yale Divinity School, expressed support for a long list of sins in the eyes of the Church.


"Masturbation usually does not raise any moral questions at all. It is surely the case that many women have found great good in self-pleasuring... (which) actually serves relationships rather than hindering them," she wrote.


On the issue of homosexuality, the prominent theologian said "same-sex relationships and activities can be justified according to the same sexual ethic as heterosexual relationships and activities" and "should be respected."


She also said not all marriages could last and supported both divorce for people who are irrevocably unhappy together and remarriage with new partners.


The Congregation for the Doctrine of the Faith (CDF), which had been carrying out an investigation into the book, responded with a scathing criticism which tackled each of the issues Farley had raised.


It insisted that "masturbation is an intrinsically and gravely disordered action", homosexual relations are "acts of grave depravity", and "a marriage cannot be dissolved by any human power or for any reason other than death."


"The Congregation warns the faithful that the book is not in conformity with the teaching of the Church. Consequently it cannot be used as a valid expression of Catholic teaching," it said.


Last week the Leadership Conference of Women Religious (LCWR), the main US association of Catholic nuns, defended itself against CDF accusations of "corporate dissent" over the Church's teachings, particularly concerning homosexuality.

05:22 Jun 07 2012
Times Read: 852



"Vampire" skeletons discovered in Bulgaria


Melbourne, June 6 (ANI): Archaeologists in Bulgaria have unearthed two skeletons from the Middle Ages, which were pierced through the chest with iron rods to keep them from turning into vampires, the head of the history museum said on Wednesday.


Pagan's believed that people who were considered bad during their lifetimes might turn into vampires after death unless stabbed in the chest with an iron or wooden rod before being buried.


"These two skeletons stabbed with rods illustrate a practice which was common in some Bulgarian villages up until the first decade of the 20th century," News.co.au quoted national history museum chief Bozhidar Dimitrov as saying after the recent find in the Black Sea town of Sozopol.


The historian explained that the people also believed the rod would also pin the dead into their graves and prevent them from leaving at midnight and terrorizing the living.


The practice was common, Dimitrov added, saying that some 100 similar burials already had been found in Bulgaria.


Archaeologist Petar Balabanov, who in 2004 unearthed six nailed-down skeletons at a site near the eastern town of Debelt, said that the pagan rite was also practiced in neighbouring Serbia and other Balkan countries.


Vampire legends are widespread across the Balkans. The most famous of them all is that of Romanian Count Vlad the Impaler, known as Dracula, who staked his war enemies and drank their blood.

New profile .... akan datang (coming soon in malay)
03:12 Jun 07 2012
Times Read: 855
I have been trying to get my second profile started and it is soooo bloody hard!


I put in a lot of effort in creating this profile. Writing it out ... the headers ... borders ... took forever. And now that I am trying to work on a new concept, it feels like I have exhausted my creativity ... lol.


(im not into copying and pasting chunks from websites ... like many VR profiles)


I am trying to do something completely different from this main account ... I have been writing it out ... loads of mental blocks ... lol ... and still writing. Hope I can have it up by the end of the month ... graphics and all.


Well im cubby ... of cos I have to be dramatic ... lol ... plot ... dialogs ... action ... lol ... coming soon to a VR page near you :p
REAL VAMPIRES LOVE VAMPIRE RAVE
Vampire Rave is a member of
Page generated in 0.112 seconds.