Lost within the nuclear bright of the day and God's flock are little things. Things that either make you or break you. Things that you either destroy or nurture. One extreme or the other. Things you can't believe and things you can't explain. The hollow. The emptiness. You know that happiness still exists, but you fear it will become extinct. The darkness becomes more than inviting. More than just comforting. You find that as you drift on through the world in this pain, you crave it. You need it. You need it to find comfort and peace.

I have found a great deal of laughter and good times here. There has also been sadness. This was the place that I shared my thoughts. Left a little something. Where I expressed myself a bit. Where I wrote about myself and who I am. Now days, im finding that I don't want to. Not like I used to. The profile's going to remain simpler and more of a showcase of my artistic side. My journal is where I do much of my writing anyways. You want a peek at who I am, start in that section.
If you're looking to send a message…Having something comical to say or share is a damn good start with me. Even in these darkest days, laughter is always welcome. It is afterall, the best medicine.

You're probably just wanting to get to the bottom, rate and get this profile over with. If not, then you spoiled me. Thank you very much ;)
Im big into writing. All sorts. The good and the bad. Im one of those strange journal people on the rave. I add. I read. It's that simple.
Im a rather artsy kind of creature and im here on the rave to connect with fellow artists. Digital art is one of my passions and I was highly influenced by Jason Beam and Azriael Rubens (Digital Demons). I like independent films, strange films and hope to one day make my own horror films. Not slasher flicks. *cringes*

My musical taste is usually loud aggressive rock. Throw a little Bowie in the mix and it's good times. Im warning you right now, im really freaking weird and I rather enjoy it.

Im deeply connected to ghosts and hauntings. Other paranormal stuff that interests me is spiritual unrest, demonic possessions and dreamscape. I love ghost hunting and have been on several amazing ones.
Zombies and zombie bashing make my heart sing a little. Im a total geek for anything that has to do with zombies or the end of the world.
Now, since this IS Vampire Rave I just have to say this about vampires...
My beloved vampire's didn't sparkle. Not back in my day/night. They were too busy being allergic to the Sun to sparkle. Read a freaking Anne Rice Novel and we'll talk about vampires. Damn Twilight fans. Go away.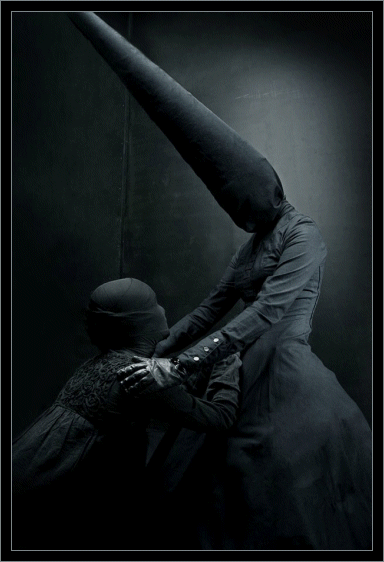 Im 34yrs old. Im Female. Im Involved.

Adult swim is good for a few laughs.

Losing your mind can be liberating.

Typos are often my best friend.

You still can't see what finger im holding up lol.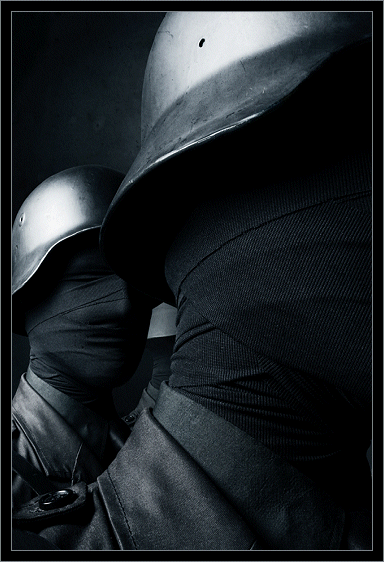 Oh, and before you get going, you might want to remember…
Because I sure as hell wont. *giggles*