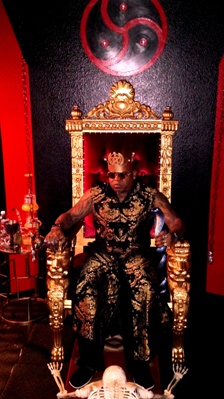 THIS JOURNAL IS ON 382 FAVORITE JOURNAL LISTS
Honor: 55 [ Give / Take ]













4 entries this month


03:49 Dec 30 2020
Times Read: 519




Picture this, sitting at your altar, headphones in, as you meditate while listening to your favorite tunes as they play in your ears and you can feel the energy flow through you making your body move as you feel the different emotions each song elicits as you take yourself to high-er places, elevating your mind and opening your third eye by medicating with Cannabis as the smoke mixes with the aroma of incenses.



LIGHTS ON





LIGHTS OFF (ALWAYS MY PREFERENCE)


23:05 Dec 13 2020
Times Read: 558



I'm just saying...She's gotta be about that Lifestyle to chill with me.



23:02 Dec 13 2020
Times Read: 560



Fuck, Darkness is too Bright so I have to wear Shades.
21:37 Dec 05 2020
Times Read: 593

Hilarious!!!

(Video)

Match Made in Hell




When Satan Met 2020



REAL VAMPIRES LOVE VAMPIRE RAVE
Vampire Rave is a member of
Page generated in 0.1277 seconds.