AbsintheandBlood's Portfolio

Honor: 4,180 [ Give / Take ]









If you have been owned by a cat or dog, you have probably witnessed the animal's blissful comportment during a chin scratch or belly rub and received an indulgent nudge for more after withdrawing your hand.
But science – while more than willing to broach the important matter of animal pain – has shown a profound lack of interest in animals' capacity for good feelings. scientists prefer evolutionary explanations for animal behavior. How an animal may be consciously experiencing his or her world is generally reserved for after-hours chats, and doesn't get published in scholarly journals.

What is the evidence, then, that pleasure plays an important role in how animals experience the world? First, there is the simple fact that as humans, we know pleasure and this suggests that similar creatures do, too. There are also parallels between our emotional and biochemical responses and theirs. For example, when rats are anticipating opportunities to play, their brains show an increase in dopamine, a compound associated with pleasure in humans.

Perhaps the most important argument for animal pleasure is that it is adaptive. Just as evolution favors pain as punishment for dangerous or manipulative behaviors, pleasures evolved to reward behaviors that encourage survival and procreation.

But for most of us, it is how animals behave that provides the best window onto their inner lives. As the earlier examples with hippos, lizards and rats illustrate, animals often behave as though they are enjoying themselves and also manifest signs of exhilaration, joy, love, curiosity, and mischief.

Humor is also not only the province of humans. Chimps mock, dogs tease and parrots provoke. When asked to identify the color of a white towel held up by a teacher, a gorilla named Koko repeatedly signed "red". Then, grinning, she plucked off a bit of red lint clinging to the towel, held it up to the trainer's face and signed "red" again.

What are the implications for humankind's relationship to animals when we acknowledge and embrace the richness of their sensory experience of their worlds? It is convenient and economical to exclude animals from our sphere of moral concern – as we do, for example, in the meat, biomedical research, and fur industries. But is it right?

To the degree that animals can enjoy life, we may conclude that our moral obligations to them are greater. We may have no obligation to provide pleasure to another, but actively depriving them the opportunity to fulfill natural pleasures – as we do when we cage or kill them – is another matter.









Total Pictures: 0


Click on a thumbnail to expand.


| | |
| --- | --- |
| Last Updated: | Mar 16, 2019 |
| Times Viewed: | 3,330 |
---
| | |
| --- | --- |
| Times Rated: | 402 |
| Rating: | 9.935 |
Rate this Portfolio
---
hannahrose
09:06
Mar 22, 2019
FadexToxBlack
18:02
Mar 18, 2019


Feel free to Add me, Favor my journal and Stalk me.

Just let me know so i may return it back to you.

Jedidude
04:38
Mar 18, 2019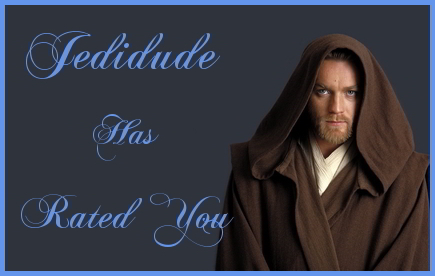 [
All Comments
]
REAL VAMPIRES LOVE VAMPIRE RAVE
Vampire Rave is a member of
Page generated in 0.0682 seconds.