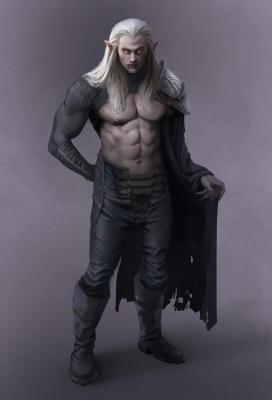 Need more rates please, will return the favor :)
Set at 03:17 on April 14, 2023

Websites
Quote:

To live is to suffer, to survive is to find some meaning in the suffering. "Friedrich Nietzsche"


About Me:

Hey everyone, this is Acheron. It is a pleasure to meet all of you. For all who want to know, my real name is Mark. I have joined VR to meet new individuals with similar interests in the vampire culture. If you would like to contact me through this site, I am available during the afternoon and night.I also wanted to say that I used to be known as Samael here on VR. So if we were friends before, then please know that I am the same person.

Okay, here is a little more information. I have 3 wonderful children who are the shining light in my darkness. They are my reason for being. They have all my love and protection.

I was born and raised in Louisville, KY. I was raised to value a certain set of morals. I am very trustworthy. A mans word is his bond. I was taught to respect others and treat them as you wish to be treated. I hold my family and friends in very high regard, and would willingly die for any of them.

I like to play my bass guitar and hang out with good friends. As a musical choice I mostly listen to metal but I can get into mostly anything. I have to admit that some rap gives me a major headache. Some of the bands I prefer are as follows: Amon Amarth, Five Finger Death Punch, Slipknot, Morbid Angel, Deicide, Stone Sour, Pantera, Stained, Hinder, and many others. Too many to name here.

For movies and television, I like to watch a wide range of things. I like horror, sci-fi, comedy, action, romance, and thrillers. As far as favorites go, there are just too many to name here. If you would like to know this kind of information, send me a message. I will gladly tell you.

I don't really know what else to say here. I tend to move around a lot, I have my entire life. If there is anything else you wish to know about me, feel free to ask. I will indulge you. I do not lie as I can't stand liars. Life is far to short to go around saying things that is NOT true.So any information you gain from me will be the truth. I also cannot stand trouble makers. They are no good to anyone including themselves.

As I said before I have three wonderful children who are below:


Here we have my youngest two children, Joscelyn and Dylan. I miss them very much and not a day goes by that they are not on my mind.
And this is Zach, my oldest son. He still lives in Kentucky with his mom. I miss him more then words can express. He was a member of the rave as well but alas he and other things to contend with and is no longer here.
Okay as far as my rating system is concerned, I usually rate high. I really do not judge a person by their profile. I prefer to get to know the person, not a profile. That being said, I do appreciate a well put together profile. Especially if you put something about yourself in it. Also I want everyone to know that I do not revenge rate. I may ask why if you rate me low however.
My close Friends: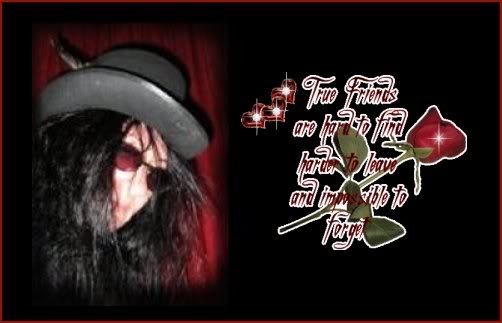 This is my best friend and old Coven Master, Master Aracon. She is the wisest and best friend and teacher I could ever ask for. I love, serve and protect her with all that I am.
This is from Djarahna. from my first day on VR she was there to welcome me and offer help. I love you to pieces hon.
This is a stamp that belonged to my friend Pyronicwolf. He was a great guy and we had alot of fun in the forums while we were in the Coven of Mourning Shadows. I wish him all the best and he will always be a true friend.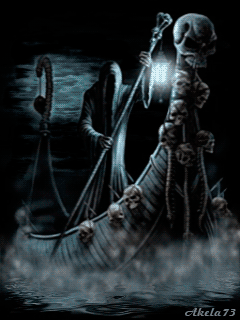 | | |
| --- | --- |
| Member Since: | May 15, 2009 |
| Last Login: | May 30, 2023 |
| Times Viewed: | 33,312 |
---
| | |
| --- | --- |
| Times Rated: | 66 |
| Rating: | 9.967 |
Rate this profile


---
JezebelFromHell
12:07
May 30, 2023
StandingonBrokendreams
15:18
May 28, 2023

StarBucks
18:45
May 26, 2023
[
All Comments
]
NEWS



16:11:41
Jun 14 2021


I had to apply some security updates. I needed to take the site down for a few hours to complete everything. I did it in the middle of the night.. When hopefully, most of you wouldn't notice :)

More News...