Proud Coven Master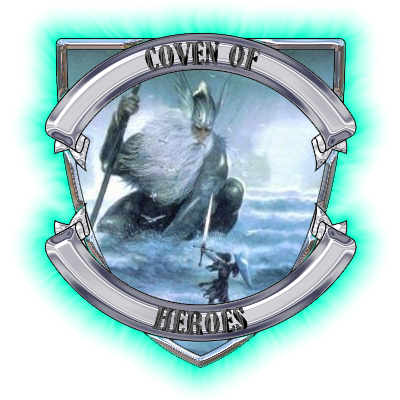 I am so honored to have met such wonderful people and call them friends.
I didn't create this coven for myself, I created it for them.




About Me



Profiling Me:

Sun:

Aquarius

Ascendent/Rising:

Scorpio

Moon:

Leo

Chinese:

Fire Tiger

Myers-Briggs:

ENFJ

Nicknames: One of my cousins called me "Lay" when he was a baby. My girlfriend Erin calls me her "Gun Nerd". Anyone else calling me that, however, would not be in their best interest. My best friend Keri-Anne calls me "Lay-Lay" and she's the only one allowed to call me that! pfft! :-)

Hair: Dark Brown

Eyes: Light Brown/Hazel

Height: 6'2"

Religion: Episcopalian

Handed: Right

I'm not here to hook up, cyber or anything of that nature. If you want to be my friend, cool. I love meeting new people! Anything else ain't gonna happen. I'm happily taken by the most wonderful girl.

Keywords:

Analytical, Aquarian, Articulate, Assertive, Blunt, Capricious, Casual, Clever, Coherent, Compassionate, Contrary, Creative, Curious, Cynical, Desirous, Diplomatic, Direct, Discreet, Dominant, Down to earth, Easy going, Empathetic, Ethical, Fair, Frank, Freewheeling, Friendly, Glib, Gregarious, Hedonistic, Honest, Humble, Idealistic, Impatient, Impulsive, Incorrigible, Independent, Indiscriminate, Informal, Inquisitive, Insatiable, Intelligent, Intense, Introspective, Intuitive, Inventive, Irreverent, Kind, Kinky, Liberal, Libertine, Logical, Matter of fact, Moral, Musical, Mysterious, Nocturnal, Non-conforming, Nostalgic, Observant, Open minded, Original, Outspoken, Passionate, Questioning, Quixotic, Random, Realistic, Rebellious, Sarcastic, Seductive, Sensual, Sexual, Sharp, Skeptical, Sociable, Spontaneous, Stubborn, Talkative, Tolerant, Uncompromising, Unconventional, Unique, Unpredictable, Unrestrained, Verbal, Wayward, Well read, Wicked, Witty.






FAQ



I am a 1st Lieutenant in the United States Marine Corps

My father is a Master Gunnery Sergeant in the United States Marine Corps

I can burp louder than anyone I know

I collect Military patches and pins

I play Water Polo

I have OCD (Obsessive Compulsive Disorder)

I like old school punk

I wear boxers

I'll never get over the fact my Dad has to call me "Sir"

I love to swim, scuba and sail

I love my girlfriend Erin with all my heart



My Love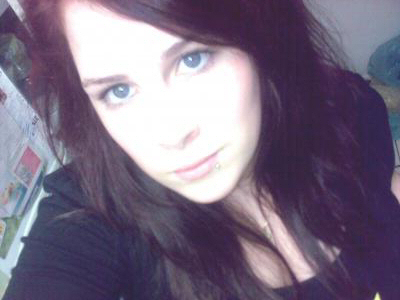 My girlfriend Erin is wonderful. Words really can't explain or do justice as to how much I love her. I finally have found my soulmate.



Special thanks to atyourwindow for the following image:




Heroes



My List:



My parents - They're the best, always supportive!

Erin

Ronald Reagan

John Wayne

Stephen Hawking

Fred Rogers

Jim Henson

Malcolm X

Bill Gates - Mostly for the several millions he donates to charities

Bruce Lee

Muhammad Ali

This profile is dedicated to heroes, whether it be a single parent working two jobs to raise children, a firefighter, military, police, emt, volunteering at the local shelter, or anyone who helps others.





Likes



George Carlin, Eddie Izzard, Jim Gaffigan, Chicago Cubs, Reading, Learning, Sailing, Australia, Japan, Cultures, Creating, Music, Beliefs, Symbols, Aikidio, Tae Kwon Do, Theology, Honesty, Kindness, Compassion, Mythology, Physics, Fighting for Causes, Writing, Sculptures, Metalsmithing, Designing, Movies, Poetry, Humanity, Graphic Novels, Intelligence, Intellectual Stimulation, Camaraderie, Printmaking, Photography, History, Equality, Philosophy, Psychology.



Dislikes



Immaturity, Hypocrites, Rudeness, Liars, Fake Pictures, Heartless People, Lousy Drivers, Wankers, Stuck-Up People, Hatred, Animal Cruelty, The Ordinary, Imitations, Jealousy, Possessiveness, Egotists, Narrow-mindedness, Inequality.



Music



Current Top 5:



Celldweller

Cold War Kids

Hot Hot Heat

Muse

Regina Spektor

The Long List:

Fiona Apple, Emilie Autumn, Bad Religion, The Beatles, Beck, Black Flag, Bloodhound Gang, David Bowie, Broken Bones, Bush, Buzzcocks, Cake, Celldweller, Chet Baker, Circle Jerks, Coldplay, Covenant, Creedance Clearwater Revival, The Cure, Brody Dalle, Dead Kennedys, Dead Milkmen, Death Cab for Cutie, Delerium, Disturbed, Dropkick Murphys, Everclear, Exploited, Fischerspooner, Foo Fighters, Freezepop, Green Day, Hot Hot Heat, Iggy Pop, Jimmy Eat World, Kidneythieves, The Killers, Kommunity FK, Lit, Marilyn Manson, Massive Attack, Mclusky, Mindless Self Indulgence, Modest Mouse, Alanis Morissette, Muse, New Found Glory, Nine Inch Nails, Nirvana, PiL, Pink Floyd, Placebo, The Presidents of the United States of America, Queen, Rage Against the Machine, Recoil, Red Hot Chili Peppers, Damien Rice, She Wants Revenge, Henry Rollins, Sham 69, Snow Patrol, Soul Coughing, Stan Getz, Steve Miller Band, Stiff Little Fingers, Stone Temple Pilots, The Strokes, Sublime, Sugar Ray, System of a Down, Tegan and Sara, The 4-Skins, Triping Daisy, Weezer, The White Stripes, Saul Williams, Rob Zombie




Movies



300, Amalie, Army of Darkness, Batman, Batman Begins, Being John Malkovich, The Breakfast Club, A Clockwork Orange, Constantine, Corpse Bride, Cube, Dark City, Dogma, Donnie Darko, Edward Scissorhands, Evil Dead, Eternal Sunshine of the Spotless Mind, Fight Club, From Hell, Full Metal Jacket, Green Street Hooligans, The Girl Next Door, Gladiator, Grossse Pointe Blank, Harry Potter, Hedwig and the Angry Inch, Heartbreak Ridge, Hitchhiker's Guide to the Galaxy, I ♥ Huckabees, I Am Legend, The Incredibles, Jarhead, Jay and Silent Bob Strike Back, A Knight's Tale, Kung Fu Hustle, Kung Pow! Enter the Fist, Labyrinth, Lucky Number Seven, Matrix Trilogy, The Music Man, Office Space, Napoleon Dynamite, Night of the Living Dead, The Nightmare Before Christmas, Party Monster, The Phantom of the Opera, Pirates of the Caribbean, Platoon, The Princess Bride, The Professional, Return to Oz, Saved, Say Anything, Secretary, Shaun of the Dead, The Shawshank Redemption, Shrek 1 & 2, Sin City, The Sixth Sense, Sleepy Hollow, Spiderman 1 & 2, Star Trek, Star Wars, Super Troopers, Titanic, Thank You For Smoking, Thirteenth Floor, Troy, Ultraviolet, Underworld 1 & 2, Van Wilder, The Weather Man, V for Vendetta, X-Men 1 & 2, Zoolander



Books



Currently Reading:

Breaking Dawn by Stephenie Meyer (Re-reading)

Recently Finished:

Breaking Dawn by Stephenie Meyer, To Reign In Hell by Steven Brust, The Lilith's Brood Series - Dawn, Adulthood Rites, and Imago by Octavia E. Butler

Recently Finished and Wish I'd Never Heard Of:

The Nymphos of Rocky Flats by Mario Acevedo

Some Favorites:

Twilight Saga by Stephenie Meyer, Eve Forward, Villains by Necessity, Neil Gaiman, Laurell K. Hamilton, Anita Blake Series, Merry Gentry Series, Terry Pratchett, The Discworld novels, JK Rowling, Paula Volsky, Illusion



My Teams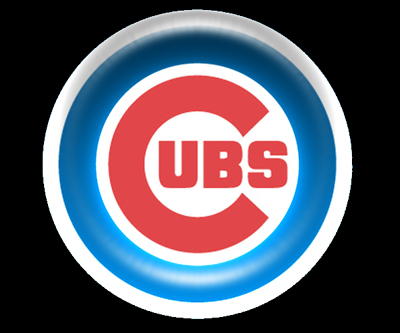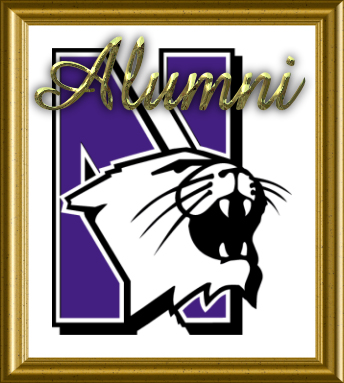 My Protectors