Turning diamonds into dust.
Set at 15:49 on May 01, 2021

WHAT CRIMSONJULIET IS DOING
Quote:

"When people hurt you over and over, think of them like sandpaper. They may scratch and hurt you a bit, but in the end you end up polished and they end up useless." ~ Andy Biersack



You can call me, CJ or Jules.
I'm very talkative and love to make new friends.
Just please don't be creepy or threatening.

I get easily distracted by anything that attracts my attention.
Singing is my passion, among many other creative things.

A hardcore fangirl.

An animal rescuer and defender.

I'm a Wiccan (Kemetic and Hellenistic based).
And also an Empath.

If we're friends or become friends, just know that I will always have your back no matter what.

Feel free to message me anytime.
But keep in mind I might not respond too quickly.
And if you add me, please let me know so I can do the same.





2 Pac
Adele
Aerosmith
AFI
Iggy Azalea
Beastie Boys
Blaqk Audio
Blackpink
Black Veil Brides
Bruno Mars
Cardi B
Mariah Carey
Charli XCX
Kelly Clarkson
Cradle of Filth
Lilith Czar
Def Leppard
Depeche Mode
Doja Cat
Bob Dylan
Eminem
Ellie Goulding
Evanescence
Ariana Grande
Green Day
Guns N' Roses
Jimi Hendrix
HIM
Michael Jackson
Joan Jett
Journey
Lacuna Coil
Lady Gaga
Adam Lambert
Led Zeppelin
Dua Lipa
Lacuna Coil
Madonna
Post Malone
Marilyn Manson
Maroon 5
Marshmello
Metallica
George Michael
Motley Crue
My Chemical Romance
Nirvana
No Doubt
Ozzy Osbourne
Paramore
Katy Perry
P!nk
Prince
Queen
Sam Smith
Saweetie
Snoop Dogg
Britney Spears
Ramones
Razed In Black
Rolling Stones
Run DMC
Sex Pistols
Gwen Stefani
The Beatles
The Birthday Massacre
The Clash
The Runaways
The Traveling Wilburys
Tove Lo



9-1-1
Alaskan Bush People
Ancient Aliens
Beat Shazam
Big Shot
Bridgerton
Buffy The Vampire Slayer
Catfish
Chilling Adventures of Sabrina
Doctor Who
Family Feud
Frasier
George Lopez
Ginny & Georgia
Good Times
Hart of Dixie
Home Improvement
I Love Lucy
Kung Fu
Living Single
Married With Children
Mr. Iglesias
Once Upon A Time
Paradise City
Punky Brewster
Riverdale
Sex & The City
Spongebob Squarepants
Stranger Things
Supernatural
The Clone Wars
The Falcon and the Winter Soldier
The Golden Girls
The Mandalorian
The Mighty Ducks Game Changers
The Simpsons
The Virginian
This Is Us
Whose Line Is It Anyway?



10 Things I Hate About You
13 Going On 30
90 Minutes In Heaven
Ace Ventura
A Christmas Story
Alice In Wonderland
A Life Less Ordinary
American Heist
American Satan
American Ultra
A Million Ways To Die In The West
A Knight's Tale
A League Of Their Own
A Star Is Born
Awake
Batman
Batman Beyond
Beaches
Benny & Joon
Big
Birds of Prey
Blues Brothers
Bohemian Rhapsody
Brokeback Mountain
Café Society
Can't Buy Me Love
Captain America
Charlie And The Chocolate Factory
Clash Of The Titans
Clueless
Cocktail
Confessions Of A Teenage Drama Queen
Corpse Bride
Crazy Stupid Love
Desperately Seeking Susan
Dick Tracy
Die Hard
Dogma
Dragnet
Easy A
Edward Scissorhands
Enola Holmes
Equilibrium
Evita
Factory Girl
Fame
Fast Times At Ridgemont High
For Me And My Gal
Forrest Gump
Free Willy
Frozen
Frozen II
Gangster Squad
Girl Crazy
Gods of Egypt
Goodfellas
Grease
Hamilton
Holidate
Hocus Pocus
Jay & Silent Bob Strike Back
Jumper
La La Land
Liar Liar
Life As A House
Little Italy
Love Actually
Maid To Order
Mallrats
Mannequin
Mean Girls
Meet Me In St. Louis
Moulin Rouge
Mr. Mom
Mulan
My Demon Lover
Never Been Kissed
Nightmare on Elm Street
Night At The Museum
Oh Brother, Where Art Thou?
On The Road
Outcast
Pet Sematary
Pirates Of The Caribbean
Pretty In Pink
Queen Of The Damned
Raya and the Last Dragon
Revenge Of The Nerds
Robin Hood
Rock & Roll High School
Saturday Night Fever
Scream
Shattered Glass
Singles
Sixteen Candles
Snow White & The Huntsman
Snow White and the Seven Dwarfs
Snow White: A Tale Of Terror
Spider-Man
Star Wars
Steel Magnolias
Suicide Squad
Summer Rental
Takers
The Addams Family
The Breakfast Club
The Burbs
The Dark Crystal
The Dark Knight
The Hangover
The Help
The Man From U.N.C.L.E.
The Mummy
The Next Best Thing
The Nightmare Before Christmas
The Notebook
The Odyssey
The Parent Trap
The Princess Diaries
The Rocky Horror Picture Show
The Runaways
The Twilight Saga
The Wizard Of Oz
Titanic
Ultraviolet
Uncle Buck
Valley Girl
Virgin Territory
Wayne's World
Willy Wonka & The Chocolate Factory
Who's That Girl
Zombieland



Alice's Adventures In Wonderland
Amelia Bedelia
Black Beauty
Edgar Cayce On Atlantis
Edgar Cayce On Past Lives
Green Eggs and Ham
Kathleen Kennedy: Her Life And Times
Madonna: An Intimate Portrait
Romeo & Juliet
Steve Yzerman: Heart Of A Champion
Stranger With My Face
Sweet Valley High
The Ancient Egyptian Book Of The Dead
The Outsiders
The Vampire Lestat
What Life Was Like On The Banks Of The Nile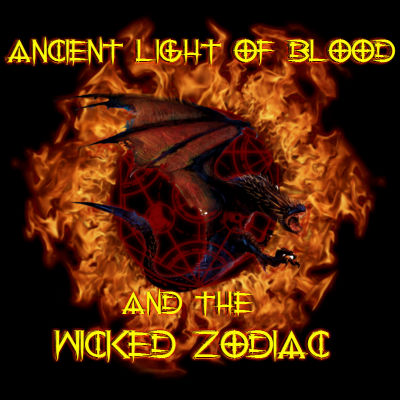 | | |
| --- | --- |
| Member Since: | Jan 27, 2006 |
| Last Login: | Aug 28, 2021 |
| Times Viewed: | 52,789 |
---
| | |
| --- | --- |
| Times Rated: | 1,558 |
| Rating: | 9.934 |
Rate this profile


---

AvaSephiran
16:09
Aug 16, 2021
xxwhisperingwindsxx
17:27
Aug 10, 2021
rated fairly no longer Lana...please need rates and adds to sire thank you. I am Sire WiiccanMoon as well.

NikkiAidyn
17:54
Jul 17, 2021
[
All Comments
]
REAL VAMPIRES LOVE VAMPIRE RAVE
Vampire Rave is a member of
Page generated in 0.1259 seconds.