Tomorrow is but yesterday ahead of itself
Set at 19:59 on August 11, 2009

Websites
Quote:

"A favorite quote? That's like having a favorite page of the encyclopedia"

You enter a dark hallway and a female voice calls out
"Please come in and we may get to know each other."









As you draw close you find a woman shrouded in a dark cloak. Only her eyes show to you and they are a dark golden brown that gleam in the candlelight.
She beckons you closer.
"I welcome you to my home away from home,
please come in and have a look around."







Into a comfortable sitting room you are led as she indicates a low chaise for you to relax on.
She takes a seat on a stone bench cut into the facing of large doors leading to a wind swept balcony.






If you are tired you may rest here.
I believe you have some questions?
I shall try to give you all the information
you could want to know.

I have found my way to this place in order to do some exploring.
I am not a vampire of any type or any other creature of the night.

I am a simple woman who finally recognized there is a deep darkness inside me and have chosen to embrace it
while I explore all the possible implications of it.




I will not be posting any pictures of myself for external looks only confuse everyone.
I will say that I am a woman, well over 21 years of age.
My body size and shape are of no concern for you will never see me.
I am not a fancy person nor a country bumpkin.
I am not what the world claims "Goth" to be.
I am myself, a free thinking woman with dark shadows in my past and more to come in my future.
I am in my soul a romantic yet in my heart I am pragmatic.
I feel a deep kinship for the Earth
and all of its creatures save mankind.
I have a very low tolerance for idiots or drama.
If you want to hurt yourself, talk to a professional,
I cannot make you see why your life is precious, it just is.

I am not really of any one faith,
other than I know a higher power exists.
I have stood in the face of death and I was not alone.
This is not something that can be explained in words
but must be felt.


I am a person who believes honor, commitment and responsibility are not just words to be spoken but rules to govern my life. This account is a second one that I created to explore more deeply into my own desires and interests.
If you are curious enough to investigate I will say that my other account is a Sire who is a very happy member with friends and interests here on the rave.


My tastes in Music and Film are so varied as to run the gambit of all genres; if it works for me, I like it.
I do not seek attention but I will not run from the truth.
I am neither a liberal nor a conservative but myself, a combination of all that life has taught me.

I find I am fascinated by bondage but have yet to meet anyone strong enough to surrender to myself.








The dark lady stands and motions you back toward the door,
"I believe that is all you need to know of me, for now.
Please come back sometime and we may chat some more but for now the sky is getting clouded and a lovely storm is moving this way and I must take my place on the balcony to welcome it inside me."







May Your Day Be Short and Your Night Enchanted






| | |
| --- | --- |
| Member Since: | May 30, 2007 |
| Last Login: | May 28, 2016 |
| Times Viewed: | 8,805 |
---
| | |
| --- | --- |
| Times Rated: | 315 |
| Rating: | 9.922 |
Rate this profile


---
BeyondWonderland
04:28
Apr 29, 2022
MidnightEclipsed
02:06
Jul 04, 2021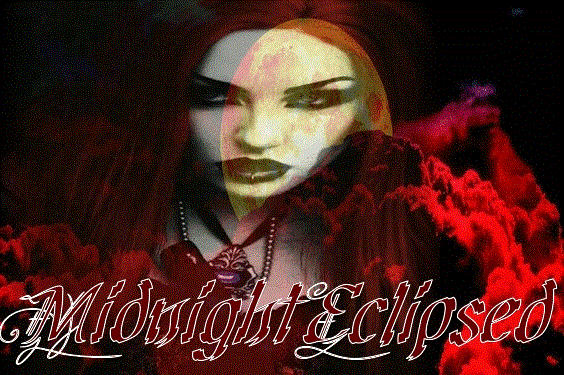 Ylvax
18:52
Jun 24, 2021
[
All Comments
]
REAL VAMPIRES LOVE VAMPIRE RAVE
Vampire Rave is a member of
Page generated in 0.1359 seconds.