In process of changing my profile .....




~Hail~
~Shall the DarkNess Welcome you~
Thank you for stopping by my profile
Some stuffs about me @
@My name is Raluca
@I call myself a goth
@the word that describe me better is illusion
@I'm a A2(blood group)
@i dream a lot&I love anime
@i love black & white & as you can realise purple
@sometimes i draw or write
@i like to stay alone,walk alone into parks
@i'm fascinated my the Old Egypt
@i love gothic fashion,and goth culture
@i watch strange,fantasy,horror movies
@love the vampires
@also i read
@roses
@my favourite animal is the raven
@--live in my land--
@i cry,i laugh
@theatre
@find the graveyard interesting....like the very old tombs...and the roses that grow there
@listen to
1. gothic rock/metal,darkwave,then some industrial and death,dark metal,symphonic,atmospheric,melodic black metal, sometimes vampiric metal or viking

Bands that i listen:69 eyes,Abigor,Abazagorath,Apocalyptica,Arc Gotic,Bauhaus,Catamenia,Christian Death,Dark Sanctuary,Dead Can Dance,DeathStars,Diary of Dreams,Dimmu Borgir,Dreadful Shadows,Elend,Epica,GraveWorm,Haggard,Hypocrisy,In Flames,Lacrimas Profundere,Lacrimosa,Lacuna Coil,Lake Of Tears,Limbonic Art,MoonSpell,Mortal Love,Mortiis,My Chemical Romance,My Dying Bride,My Shadow,Nokturnal Mortum,Nox Arcana,Sirenia,The Cure,The Birthday Massacre,The Sins Of Thy Beloved,Theatre Des Vampires,Theatre Of Tragedy,Tristania,Type O Negative,The Cure,Beethoven,Bach,Vintersorg,Vampyrouss,The Birthday Massacre,BlutEngel,Autumn Tears,Anders Manga,Mandragora Scream,Lycia

Some favourite songs:all from Lacrimosa,Type O Negative-Black No 1 | Love you to death,The Sins Of Thy Beloved-All alone,DeathStars-Synthetic Generation & Syndrome,The 69 Eyes-Velvet Touch,Dead can Dance-The Human Game,Dreadfull Shadows-Funeral Procession,Diary Of Dreams-Tears Of a Laughter,Tiamat-Nihil,Dimmu Borgir-Mouning Palace,All from Nox Arcana,Vampyrouss-My Gothic Heart,Dimmu Borgir-Arcane lifeforce mysteria,in Flames-Evil In A Closet,Doro-Love Me In Black,Hypocrisy-Deathrow(No regrets),Hypocrisy-Roswell 47,Lacuna Coil-Falling again,L'âme Immortelle-Fallen Angel,Limbonic Art-Sources To Agonies,Mortiis-(Passing by)An Old And Raped Village,Satyricon-Mother North,The Birthday Massacre-Violet,The Theatre Of Tragedy-A Rose For The Death



2.Classical music:Beethoven is my fav.....I like Chopin's piano and Paganini's violin
Carl Orff-Fortuna Imperatix Mundi
Beethoven-Moonlight Sonata


3.J-music:J-rock/metal and J-pop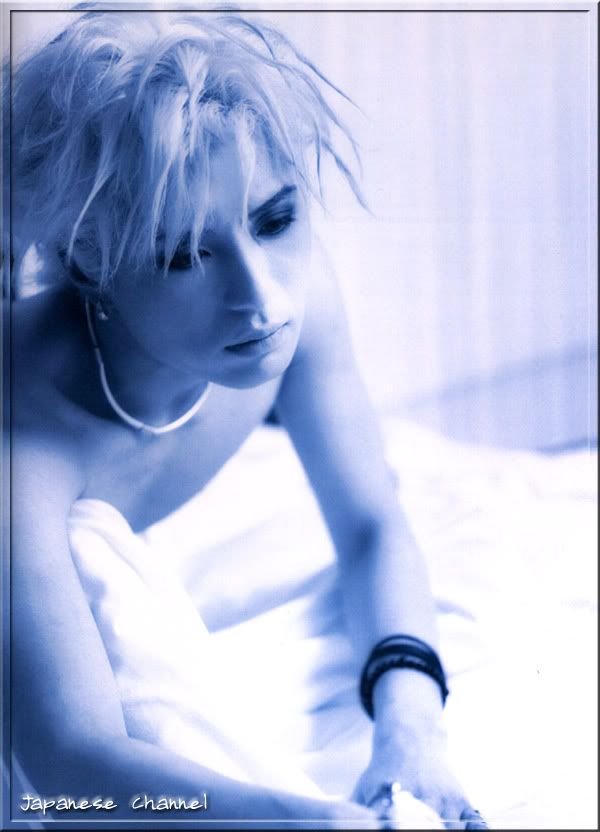 Bands and Singers:Arashi,Kat-tun,Gackt,Malice Mizer,Moi dix Mois,UVERwold,Abingdon Boys School,Acid,Aqua Timez,The Brillian Green,B'z,Bon'z,Buck-Tick,D'espairsRay,Nightmare,Home Made Kazoku,Ikimonogakari,Miyamoto Shunichi,Kotani Kinya,Maaya Sakamoto,Maximum the Hormone,m.o.v.e,Orange Range,Phantasmagoria,Rurutia,Riyu Kosaka,See-Saw,Snowkel,Sowelu,TM Revolution


The Party is Over
by Lacrimosa
I lost you in the morning
When the snow felt in our world
I lost you in the cold
Between these shades of our illusions
I found an empire of love and pain
Within this kiss - this kiss goodbye
For I will never
Forget your face
Behind the window
Of this parting train

I asked the moon
To bring you back into my arms
I called the win to guide your way
`
I begged the earth to hold you tight
Keep you from harm
I send you kisses in my dreams
For I know
We had our time
I close the door
The party is over

Imposing our love
Through all the years we have to face
Now I am on my own
Passing through these fields of memories
All these visions of my temple dream
I sacrifice my everything
For I will never
Forget your face
Behind the window
Of this parting train

I asked the moon
To bring you back into my arms
I called the win to guide your way
I begged the earth to hold you tight
Keep you from harm
I send you kisses in my dreams
For I know
We had our time
I close the door
The party is over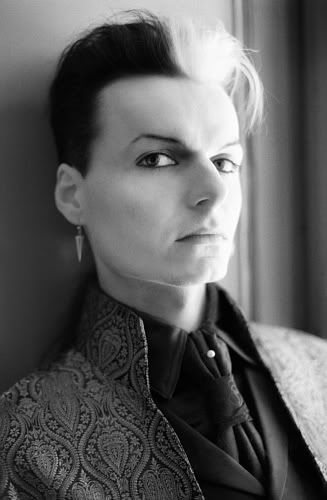 Here are some of the books that i like:(a top 8)
@ 1.De Profundis by Oscar Wilde
@ 2.Sense and Sensibility by Jane Austen
@ 3.1984 by George Orwell
@ 4.Lord Of the Rings By J. R. R. Tolkien
@ 5.Right Hand of Devil by John Saul
@ 6.The Jewel of Seven Stars By Bram Stoker
@ 7.The Vampire Armand By Anne Rice
@ 8.Carrie by Stephen King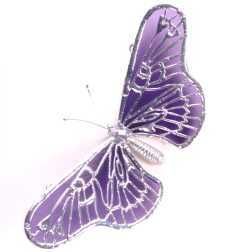 I don't imagine my life without fantasy,without dreams,without art.Cuz everything around is art.Cuz everything around is fantasy,life itself is an art of dying.Dreams are for me like food,like air and water.I know my existence is based on them.I live in multiple worlds.I live in past and so I live in present.

I fall to rise and fall again
I'm just a lonly person
+--i can't take off the feeling that i'm alone
cuz that i am--+
dead ///


i think about death a lot.....
i see him in shadow
i want to die usualy
cuz i see that like a freedom
-------------------------------------------



i want to die killed by a kiss
embraced by cold arms
~~~~~~~~~~~~~~~~~~~~~~~~~~~~~~
don't wanna forget to say that i'm fascinated by death........i love death.......
as u can read in my journal........u can find what it means..........
i think that i told u i don't care what others say.....yeah...i dont
i also don't care of the relationship.....i don't cry for u..........it would to the last thing that i would do in this life,to cry for some one.........i hate it.......i can't cry for someone.....no one deserve tears....pain deserve tears,sorrow,hate,love,but not humans.......not people...feelings deserve.......
`
`


Tears of a Laughter
from Diary Of Dreams
I would be crying tears of laughter
If I could see me smile again

I still reach for the stars, but all I touch is my horizon
I still believe my eyes, but all I see is my blindness
I still reach for the stars, but all I touch is my horizon
I still believe my ears, but all I hear is lasting silence

Like a disciple of a witness
I judge upon my sacred eye
Still found the origin
In what's left of me inside

`
Ca I call this my burden
Or is this just my dream to fly ?

Weaker, weaker every day
I forgot my urge to fly away

And is my life as bare as it is ?
Cold and lonely enough ?
Have you achieved what you were longing for ?
Sad enough this cannot be undone

I drop my eyes and shiver as I see
The reflection in the mirror of me

Have you given up, my friend?
Forgiveness be mine


As i said,I love animes......
Here tou can see some of my favourite characters: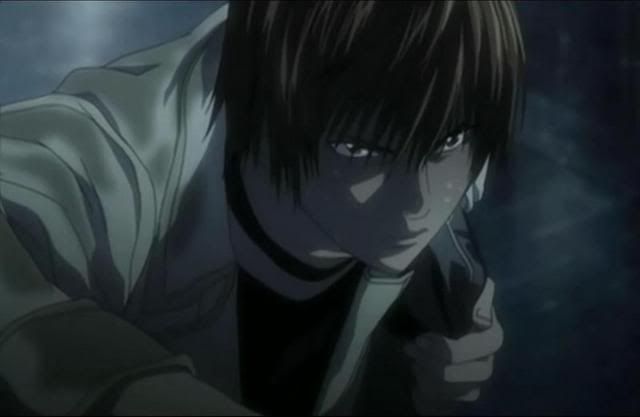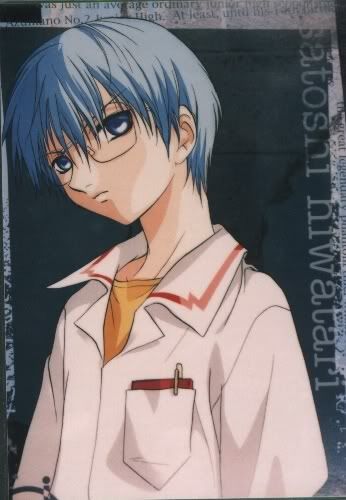 i like his seiyu's voice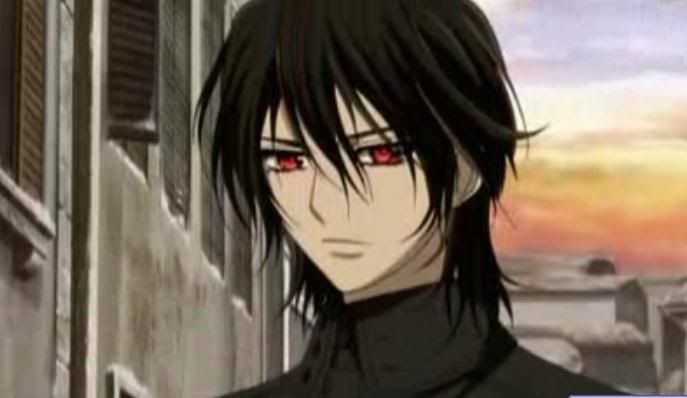 how can kaname be missing in here?:)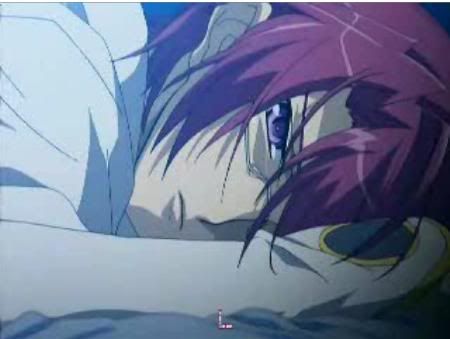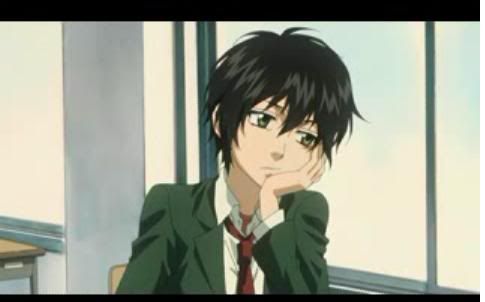 you would love miharu


tasty isn't it?:D


and what about this?;;)






@like this look my prince,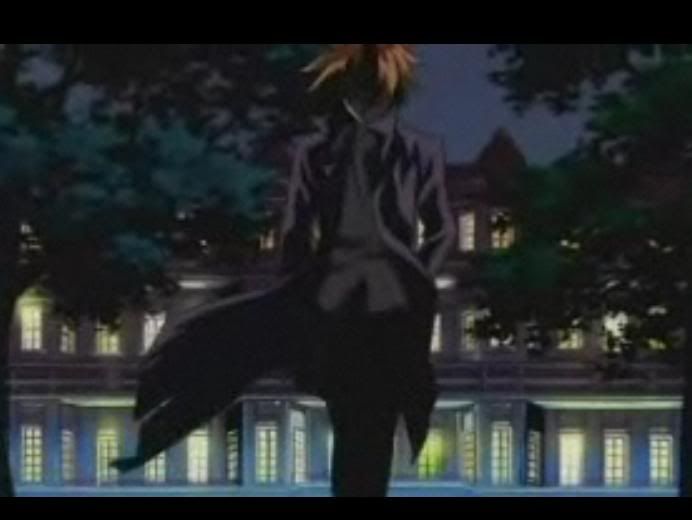 Just a last thing
Also if u wanna add me to ur friend list please tell me.....