You need to burn, so you can rise from the ashes.
Set at 05:05 on June 07, 2022

WHAT DEVILSREIGN IS DOING
Websites
Quote:

I keep it all inside because Id rather the pain destroy me than everyone else .
My Bad Ass Coven ...






My Mentorship



Welcome to my alil world





She walks in beauty, like the night
Of cloudless climes and starry skies,
And all that's best of dark and bright
Meets in her aspect and her eyes;
Thus mellow'd to that tender light
Which Heaven to gaudy day denies.

One shade the more, one ray the less,
Had half impair'd the nameless grace
Which waves in every raven tress
Or softly lightens o'er her face,
Where thoughts serenely sweet express
How pure, how dear their dwelling-place.

And on that cheek and o'er that brow
So soft, so calm, yet eloquent,
The smiles that win, the tints that glow,
But tell of days in goodness spent,—
A mind at peace with all below,
A heart whose love is innocent.




In the darkness I found the courage to lite the candle that
guides my way into the darkness I found that silence leads to
inner peace. In the darkness I found myself




You dont understand ... and I cant explain ....

Dont play with the Devil ... he always cheats...

I wish we could choose which memories to remember

Would you? Would you go with me into the darkness? I truly believe you would ...




My Imagination completely controls me , and forever feeds the fire that
burns with dark red light in my heart by bringing me the best dreams,
Ive always had a wild imagination a big heart and a tortured soul
so I deel that dark fantasy love and horror are in my blood




Lilith & Lucifer

O Knight with Seraphim's wings
Dressed black like the sky you gave me
Heartlike the star for wich you are named
Eyes like the sunset waves
call me through the darkness
Shed youblood to feed my thirst and take mine
as offerings to your hunger
Ahi hay Lucifii
Chase me into into the unformed lands and let us fall
Laughing into the abyss of Gods
Where we might make a garden of our own
And people its with deities;
Thorns and vines and guardian palms.
O Angel of the Dawn,
Let us waterit with silver and drink
of its bounty and the fruits of
My Love for you blossom
Into the strange and wild flowers
O Lucifer, so silent let you blade
Fall to the sand and be buried
Like a bone tossed to the vanity
If the One Above
Let your wings enfold me ,
Be at peace
Ahi Hay Lucifii
Be at Peace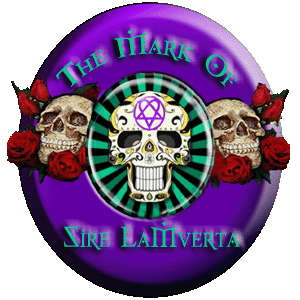 | | |
| --- | --- |
| Member Since: | Mar 26, 2012 |
| Last Login: | Aug 19, 2022 |
| Times Viewed: | 13,005 |
---
| | |
| --- | --- |
| Times Rated: | 289 |
| Rating: | 9.899 |
Rate this profile


---
Mortalia
18:18
Aug 14, 2022
LadySylvania
08:37
Jul 18, 2022
SeraphinaRose
09:23
Jun 22, 2022
[
All Comments
]
NEWS



16:11:41
Jun 14 2021


I had to apply some security updates. I needed to take the site down for a few hours to complete everything. I did it in the middle of the night.. When hopefully, most of you wouldn't notice :)

More News...