I am DonkeyPunch

And this is by no means my only VR Account




I am also a Premiere Sire
of
Vampire Rave


I am a Psi Vampyre

With Tantric tendancies

& I Identify myself with

The Toreador Clan

I Am A 40 something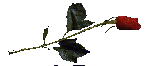 I Am A Trent Reznor Fan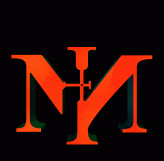 I am an Illusion

Hiding behind

Whatever Mask

You want to see




I am a recluse

& I want nothing to do with

What is out there

People

I don't like people



In this profile I can be my true self and hide from the world that won't let me be myself.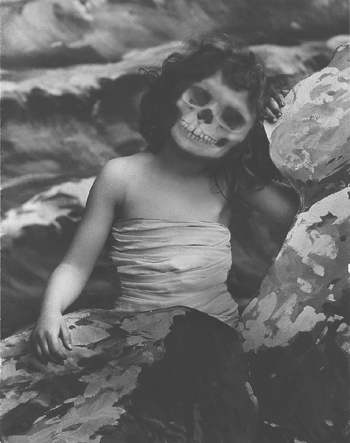 I am an

agorophobic

and VR is a huge part of my life as I seldom leave the house or the computer.


I am twice Divorced

& single but ever hopeful of meeting Mrs. Right






Most women

I've ever encountered

Are nothing but

players liars & users

I hate women who

Lie to & use men

& Come out smelling like roses

While the men they destroy

are always to blame !!



BTW grow the fuck up

& If you have something to say

Bring It or shut the fuck up

Don't hide behind your profiles

kismets, journals, & honor comments







As I said I've been here a while

The most important thing to know is

I'm not here for anyone's drama

So just keep that shit to yourself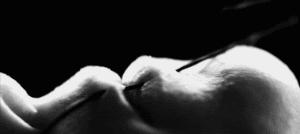 Don't like me? I could not care less!

This site is big enough for everyone

So it should be easy for you to

Stay the fuck away from me

It's just that cut & dry


I'm not a people person

& I'm sure not dying to

Be anyone's friend
Believe it on not

I used to have a reputation

As a really sweet person

After years of the bullshit

I no longer care to

Make the effort for anyone




You get what you see

Take it or leave it





VR is simply a game… and we all have a character we play. No different than any other game… except we collect adds and rates rather than gems & stones to increase our levels… We down rate & block instead of shoot & stab those we deem enemies.


I don't rate profiles

For any other reason except

This site was designed to

Make it a necessary chore



So When I do rate

I rate everyone a 10

Unless you have pissed me off

Or Fucked with one of my friends

I really don't care

What's on them or

Not on them

In fact the less on them

The quicker I get to the bottom

To click the little buttons & move on



If I am offended by your profile

Or find it to belong to

Someone I dislike

I simply just don't rate it at all

So if you see that I visited

Your page but did not rate

You'll know why




I also don't care

what you rate me

If you rate me at all

& If you feel some compulsive

Need to block me

Go ahead & have at it

I've discovered in my time here

That contrary to popular belief

Blocks & low rates

Really can't kill you




This too is just another

Necessary aspect of the system

If you add me I'll return the favour

But only If you message me

& Let me know

I don't have E.S.P.



For the same reason

I of course would appreciate

Any adds of me or my journal



Keep in mind that

me adding you or

you adding me

doesn't mean

I'll instantly be your

New found best friend

I don't like people

Remember??




First of all…

For all the Bad Asses


I'm fucking tired of all the

Big Bad Ass Keyboard Warriors

Who like to accumulate

High Level Profiles

Just so they can run around

& Intimidate People

With silly 1's & blocks

You do not intimidate me

It's the fucking internet

It is what it is



If anyone has anything

To say to me....

Don't use your

Kismet or Journal

Grow the fuck up

& say it to my face!





This isn't High School

I despise people here who

Portray themselves as something

Other than what they really are

People who mislead others

& abuse their goodness & trust



I am amused by people who

Think they can betray

Your trust over & over

& Blame you when the

Relationship finally ends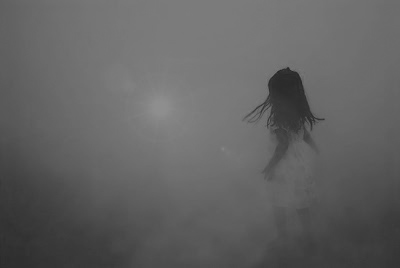 I honestly do not

Give a fuck what

Is thought or said about me

I really just don't have

The time or energy

For the High School drama





With rare exception

I have yet to find a

'friend' on this site

That has not hurt me

lied to me or let me down

& Really when you

need them most

so called friends will

Only judge you

& abandon you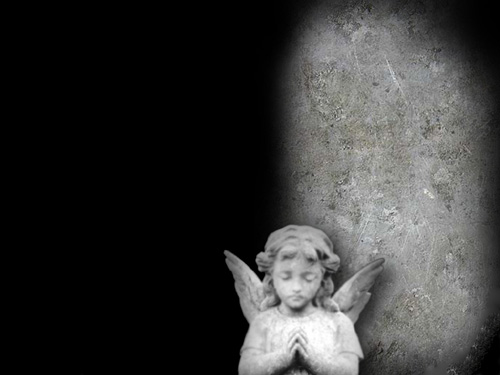 Besides...

truth be told

I am not

Good friend material

I build walls

& I burn bridges

Without ever

looking back




There are just a few on this site

That I actually consider my friends

& They know who they are






NO a graphic cannot protect you from harm…

BUT who is really going to cause you

Any true harm here on VR…

OR on the internet for that matter?



Let's face it...

The meaning of a stamp

Is simply this…

This person is a friend



I no longer accept stamps

From people I don't

give a fuck about



If a stamp is on my page

You can bet it is from

Someone I care about



If I decline to post yours

That's my issue

If you get your feelings hurt

Well that's your issue



The stamps I DO choose to post





Autumn
& Dexter
Night time
Thunderstorms
& Horror Movies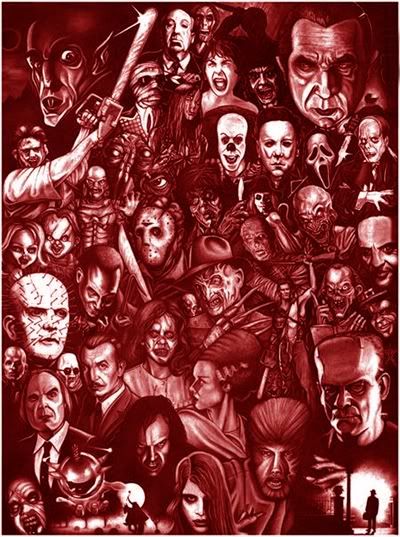 The color black
Creativity
Solitude
Halloween
& Freddy Krueger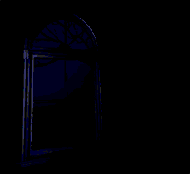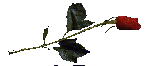 Liars
Cheaters
Dishonesty
Racism
Intolerance
Drugs
Rap & country
Violence
Winter
War
The government
Materialism
Drama
Animal abuse
& Child abuse


Drinking

Writing

Drawing

& Painting





Aside from Marilyn Manson & NIN
My other favorites are
Alice Cooper
CombiChrist
Rob Zombie
Any Goth
& all '80's Cock Rock
Peter Steele
Type O Negative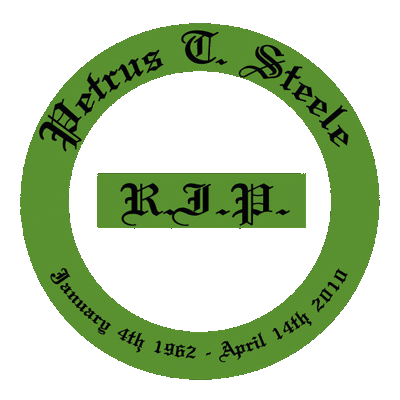 I will be going to see Marilyn Manson & Rob Zombie on their 'Toxic Twins' Tour in November !!!
Can't Wait.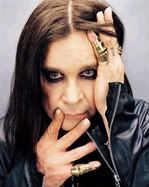 I also like
Rammestein
Bauhaus
The Cure
Within Temptation
Opeth
& Depeche Mode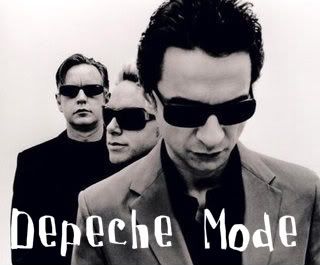 Scorpions
Godsmack
& Marilyn Manson
The Crow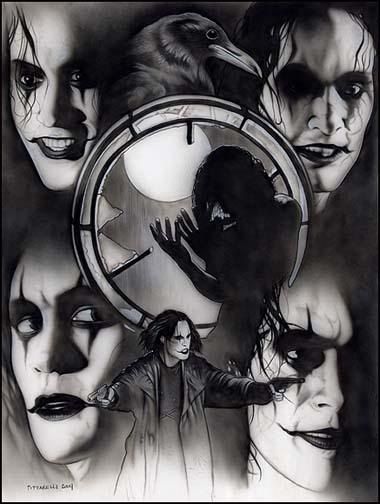 I also like Halloween
the original & the Rob Zombie remake
The Saw Films
& all Torture Porn (or Gorno if you prefer the term)
Bram Stoker's Dracula
Interview with a Vampire
Queen of the Damned
Psycho
Batman Dark Knight
& Labyrinth

Night of the Living Dead
The Exorcist
& Passion of the Christ

Stephen King
The Stand, IT, Misery,
Pet Cemetary, The Dead Zone
Anne Rice
Sleeping Beauty Trilogy,
Vampire Chronicles
& Edgar Allan Poe
Pit & The Pendulum, Tell Tale Heart,
Cask of Amontillado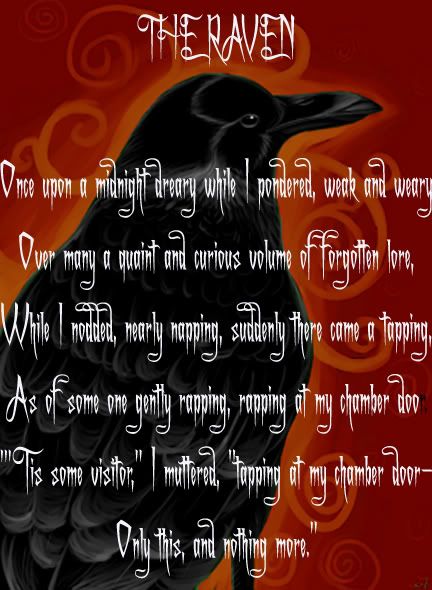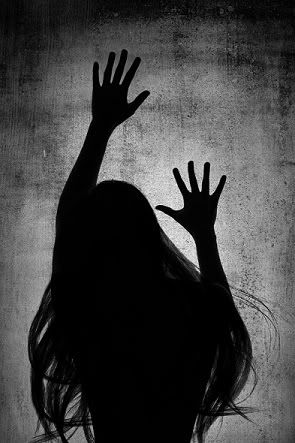 Trent Reznor is a huge influence on my life.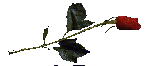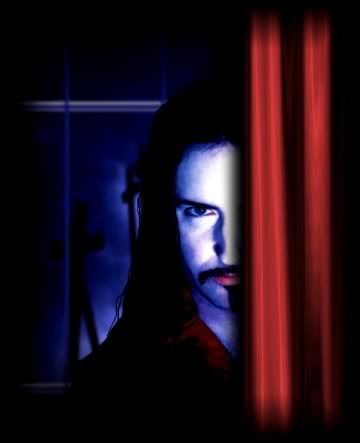 Michael Trent Reznor ~ A Bio






Michael Trent Reznor was born May 17,1965 at 7:30am, in New Castle, Pa.. to Michael John Reznor and Nancy Clark who met in high school.



Like many great songwriters before him, Trent Reznor's childhood had a pivotal effect on his creative leanings. He was raised by his grandparents from the age of 5 after his parents had divorced. Trent's sister Tera lived in New Castle with Trent's mother.



Trent's Dad took him for a cherry coke to tell him that he and his Mother would no longer be living together. Reznor grew up in the suffocating environment of stereotypical small-town America, namely Mercer, PA, a tiny farming outpost of Pittsburgh. Reznor's younger sister Tera, born August 1 1970, did little to relieve his sense of loneliness, and he passed into his teens as an introverted and quiet child. Indeed, he was a member of the boy scouts and even enjoyed making model aero planes, went fishing with his Grandfather, liked pinball, & his most radical hobby was skateboarding, but that would soon change. Meanwhile, at high school, he eventually became popular with his peers and was resolutely clean-cut - the first record he bought was the Partridge Family!



He lost his virginity at 15, first smoked pot at 15 with his Pony tail sporting Dad at an Eagles concert, and said that was the coolest thing he'd ever done up to that point. Later he briefly had a Christian girlfriend.



When punk broke, Reznor's docile location meant that he completely missed this fiery phenomenon. With no alternative records being stocked by any of the tiny stores in town, and with no college radio to speak of, punk passed him by. At this point, he delved instead into comics and science fiction. Trent played in the high school band and starred in two plays," Music Man" and "Jesus Christ Superstar" He was voted school Punk in his senior year. Trent had allergies and problems with his ears. He had to wear a bathing cap while swimming in the public pool, and the other kids teased him. Later he had an operation to correct his ear problems. His grandparents on his father's side lived in Florida until 1983, just before Trent left Mercer. Trent's father remarried and his second wife's name was also Nancy. Trent went to Sunday school and church with his Grandparents. They were Presbyterian.



The Reznor's were pretty well known in Mercer. His grandfather, furniture salesman Bill Clark, encouraged him to play piano, Trent started to learn how to play the piano when he was five, and he was pushed toward a career as a professional concert performer, however, from an early age, Reznor's prediction was for the alternative.



His Dad bought him an electric organ when he was twelve for Christmas. His piano teacher told him he could be a professional pianist. He managed to get hold of a cheap moog keyboard and his Dad taught him how to play the guitar and he began copying his favorite bands. One of his earliest obsessions was with Kiss, although he moved away from their shock rock soon afterwards and delved into Bowie, as well as the more peculiar edges of popular music such as Einsturzende Neubaten and the hyper-percussive bands of the day.



His musical landscape was broadened still further when he enrolled at Allegheny College to major in computer engineering. Although far from a loner, he found nothing of interest in the fraternity high jinx's and football player machismo around him, alienating himself somewhat from the more popular sections of college. Trent quit College after one year and moved back in with his Dad who lived in the woods. He played at a bar making $300.00 a week, but soon got restless and moved to Cleveland... His Dad was also an amateur blue grass Musician...



Music provided Trent with companionship, and it was at this time that the first wave of popular electronic music was starting to make its mark. The more chart-oriented early 80's bands, like Human League and XTC, paved the way for new synthesizer technology to seep into popular music culture. At this early stage, experts argued about the validity of these machines and for some years there were competing schools of thought heralding or denying the death of 'real' music. Reznor, for his part, was fascinated.



Inevitably, he became involved in various bands, beginning with a rock outfit called Option 30. Next up was a band called the Problems, who had a brief flash of fame when they appeared in the 1987 film light of day as a group covering Buddy Holly songs, complete with Reznor on keyboards. Other acts he played in, pre-Nine Inch Nails were The Urge, The Innocents, Slam Bam Boo, Lucky Pierre and The Exotic Birds. As yet, however, he had not written any of his own music - indeed, he was so bereft of confidence that he positively shied away from the prospect.



By now, he was living in a disheveled flat in Cleveland alongside future nine inch nails musician Chris Vrenna. Working in a music store and then a studio, Reznor started to think more and more about his ideas with music. Largely ostracized by his mainstream neighbors for his looks and lifestyle, Reznor reveled in this isolation to begin writing and creating the material that would later catapult him to global fame. He fuelled his obsession with the usual run of dehumanizing day jobs, including shop assistant and even toilet cleaning in a local studio.



As well as the historical influences he enjoyed (Bowie, Lou Reed, Velvet Underground, Throbbing Gristle) Reznor also found himself fascinated by the work of two relative contemporaries, Skinny Puppy and most notably, Ministry, pioneers of what came to be conveniently labeled the 'industrial' sound, these two bands provided inspiration for the latent talents of Trent Reznor. Ministry's striking and enigmatic front man, Al Jorgensen, was particularly revered. Moved to finally begin writing his own songs, Reznor, at the age of 23, called himself to action.



With a rudimentary demo tape completed, Reznor approached a few carefully selected record companies, who almost universally expressed some modicum of interest. One in particular, TVT, was captivated and Trent quickly signed to that label.



Due to Reznor's intense work ethic and passion for his music, work was already underway on many of the songs that would make it on to Nine Inch Nail's debut album.



The first release was the now-revered industrial noise of "Industrial Nation', which garnered enough attention to win support slots with skinny puppy, Jesus and Mary chain and Peter Murphy. The wealth of material being created meant that by 1989 the debut album was ready for release. With some production assistance reined in from talented names such as Adrian Sherwood, Flood and Keith Leblanc, the record promised to be very interesting, even though at this early stage, Reznor's profile was very low.



When asked why he chose the name Nine Inch Nails Trent said he thought it had a hard driving sound.



This debut album, entitled "Pretty Hate Machine" was a brutal, aggressive opening volley. It was recorded in just one month in England, with John Fryer.



The opening future single 'Head like a Hole' was perhaps the most accessible side of what was an uncompromising and venomous record. Splattered with hyper-drumming, lacerated vocals, and speeding, screeching guitars, the album coursed through track after track of what one observer called "techno terrorism." Another future single, 'Down in It' drew funk into the bizarre cauldron of noises, and soul reared its head on the near-balladic 'Sanctified'. Dance mixed with techno which clashed with myriad other styles in a kaleidoscopic musical pile-up, provided sheer audio carnage. Lyrically, Reznor sang of broken relationships, insecurity, loneliness and many other cold, unsettling emotions.



Indeed, one of his reasons for liking ministry so much was that Al Jorgensen always managed to knit a melody into his barrage of noise. This brought a degree of commercial appeal to pretty hate machine - although it was very far from a mainstream record, it was nowhere near as uninviting as some of the 'classic' early industrial works, many of which were verging on the un-listenable. Amazingly, despite its harsh nature, Pretty Hate Machine almost breached the billboard top 100, and in the wake of Nine Inch Nail's latter-day success, has since surpassed over one million sales. At this early stage, the record garnered some critical acclaim and certainly engendered curiosity for the forthcoming album tour.



On record Reznor's work was good - on tour, it was simply spectacular.



As the unchallenged center of the band, Reznor recruited a touring line-up of quality musicians who took part in a frenetic and, at times, violent stage show. Reznor was known to smash his guitars to pieces, slam into his fellow band members and thrash around in apparent fury in-between, during and after songs. To the uninitiated it was a frightening sight. Reznor himself believed that live shows were almost a battle between the audience and the band, and he sought to provoke them - if they were unresponsive, he became even more aggressive and the crowd-baiting wound up another notch.



Visually, Reznor on stage were a bizarre sight. Daubed in black, Reznor has worn fishnets, t-shirts, combats and all manner of other dark clothing. The wild haircuts, black eyeliner and lipstick mixed with tones of white powder cover the band members, to create a pseudo-gothic, near-morbid sight.



Key dates in this early period include a legendary executive-scaring performance at the important New Music seminar in New York, and even a slot on the Guns n' Roses bill at the gigantic Wembley Stadium in England. Reznor's profile, at the center of all this chaos, was growing. Although reserved and often reticent to engage with any depth in interviews, the music media nonetheless still found him a compelling figure - as sales of Pretty Hate Machine continued to grow, Reznor's star profile also grew.



Reznor's escalating celebrity status received an enormous and key boost when Nine Inch Nails was allotted a place on the 1991 Lollapalooza Tour, the multi-band touring package concocted by Jane's Addiction front man, Perry Farrell, and designed to showcase a plethora of musical styles, as well as offer a forum for debate over topical issues effecting young people. The mammoth touring beast set up stalls for Greenpeace, Civil Liberties and fire-eaters alongside main stages which were filled with top alternative acts.



The 1991 bill included Nine Inch Nails, Ice T, Living Color, Jane's Addiction, Soixie, and the Banshees, to name but a few. With such revered peers on stage, the odds were stacked against succeeding. However, night after night Reznor's performances captivated the festival crowds. An indication of his popularity came at the merchandise stall, where NIN t-shirts were easily the best selling items on offer.



On the surface, Reznor's profile was developing strongly, and NIN was perched to become one of the biggest bands of America, if not the world, behind the scenes, however, all was not well in the camp...



It would be over two years before the second Trent Reznor album was released, a worryingly long absence for a band still attempting to break through. Unfortunately, the lengthy sabbatical was largely forced on Reznor. The initial problems arose with friction between Reznor, and his record company, TVT. Being so focused on his vision for his art, Reznor had begun to have reservations about how his artistic bent could be expressed on that label.



One specific example was when TVT disliked the idea of Reznor working with Al Jorgensen on a side project. The growing gulf was widened irreparably when Reznor found out the only way out of his contract was through the courts, probably incurring a massive legal bill in the process. At this point, and despite the very healthy sales of Pretty Hate Machine, this was not a welcome option.



Feeling suffocated, Reznor even contemplated recording music and releasing it for free, but eventually he opted to try to break out of his contract. The legal war between the two parties that ensued was lengthy and protracted, and ultimately, Reznor was not able to break the signed agreement. Mentally, this was very stressful for Reznor. Rumors alleged he was near to a nervous breakdown, and industry insiders suggested he was becoming increasingly withdrawn and wary of the outside world. A split from a longtime girlfriend exacerbated Reznor's worries and the sheer physical demands of their exhausting live show gave him little physical respite. Reznor just had to find an outlet for his music, and that release came with the mini-album, broken. Recorded in almost total secrecy, the brief project was released in autumn 1992 to almost universal acclaim.



The six tracks were much harsher than the debut album, reflecting the difficult times Reznor himself was currently having. Bleak, hopeless, disgusted and disgusting, the album was perhaps one of the most inaccessible albums ever to breach the billboard top ten listings - a true mark of just how Reznor's popularity had rocketed. A musical twin project, fixed, was later released in conjunction with broken, being a re-mix album of tracks from the latter. Here, Reznor messed with his own already unique formula and won even more plaudits for his, at times, bizarre work. To seal the extremity of the project, he recorded a video promo from 'Happiness in Slavery' that was without doubt one of the most graphic and shocking videos clips ever filmed. Featuring performance artist the late Bob Flanagan in scenes of apparent torture and supposed mutilation, the video was a dead-cert to appall the moral majority in America, and, sure enough, MTV banned it. By contrast, wish went on to win a Grammy for best metal performance in the same year, even though Reznor has never identified himself with the Metal Genre.



Behind the scenes, Reznor's career was still balanced on a knife-edge, but a glimmer of hope arrived when Jimmy Lovine, part-owner of Interscope Records expressed a love for Reznor's music. Aware of the intricate legal battles between Reznor and TVT, Lovine simply bought the company. He promptly gave Reznor his own label, Nothing Records, and a free license to let his unique genius out to play. Free at last, Reznor set about completing the next phase on the way to global domination... Pig Spirals.



Already earmarked as an anti-establishment figure, Reznor's choice of studio for his next album merely stirred up further controversy. The sessions for the next album were completed at 10050, Celio drive in Los Angeles, the notorious house where, nearly 25 years earlier, Charles Manson and his followers had brutally killed Sharon Tate, the pregnant actress wife of Roman Polanski, as well as four other people. So, for Reznor to now use this site for recording music was clearly going to provoke trouble, despite his protestations that he knew nothing of the house's history when he decided to record there.



The beautiful view, its close proximity to sunset boulevard and the nearby famous whiskey night club were his reasons for locating there. The recording process was a lengthy and difficult time for Reznor. At first, he suffered from an almost impenetrable writers block, and progress was slow and labored, even though he would spend fifteen hours or more each day locked away in isolation. Fortunately, a conversation with close friend and music mogul Rick Rubin fired Reznor's creative juices and a torrent of incredible material began to flow. Over the next few months, the album began to take shape, and by 1994 was ready for release to a frantically expectant public.



Released in the spring of 1994, and entitled The Downward Spiral, Reznor's second album was, in short, a masterpiece. It was smothered with big name collaborators, including Adrian Belew (who'd worked with Paul Simon and David Bowie), Steven Perkins (Jane's Addiction's drummer) and world-class mixer Alan Moulder.



Yet spliced through every note was Reznor's own unique stamp. Loosely based around the concept of a man struggling to throw off all the shackles of his life - religion, work, ego, everything - the album took the listener on a harrowing and dark journey into the depths of one man's decimated soul. Filled with despair, self-loathing, desperation, sex, violence and self-destruction, it was a difficult record to live with. It was also quite brilliant. 'Piggy' was unnerving in its simplicity; 'Hurt' was epic and shocking; while 'Big Man with a Gun' was brooding and disturbing. The scores of cleverly meshed samples, noises, synth breaks and vocal manipulations made for a highly complex and yet brutally direct result. Twisted, shocking, compelling and awesome, the downward spiral was unquestionably a modern classic.



Incredibly, even allowing for the extreme flavor of the album, the downward spiral was a massive global hit. Anticipation was so great by the time Reznor finally put the record out that it smashed into the billboard top 100 album listings at no. 2, a truly remarkable feat. Journalists who had previously been somewhat bemused by the whole scene now flooded NIN's press archives with hundreds of fawning reviews.



The tour to promote the album was similarly a huge success. Tickets were in high demand, such that the 60,000 seats for the massive show in Chicago sold out in an unbelievable 220 seconds.



NIN was part of one of the best gigs at that time, Woodstock II. The night before due to all the rain a tree fell on the tour bus and Trent told the other guys not to touch anything electrical. On the way to the stage, however, Reznor pushed Danny Lohner into the mud face first - a huge mud fight ensued such that when nine inch nails went on stage they were absolutely plastered in filth! Their nerves had disappeared and their set that day was simply breath-taking. In many ways, it was the ultimate irony - a festival based around a heritage of love and peace, which saw ' bile and venom steal the show, perhaps the ultimate paradox. The frenzy around the band increased another notch..



Courting controversy was something that Reznor seemed a natural at doing, so it was not surprising to see him producing the soundtrack to one of the most talked about films of all time, Oliver Stone's damning take on American society, Natural Born Killers. Part of the natural born killers' stunning filmography was the tremendous soundtrack, seamlessly fitted through the complex and swift narrative. Rarely had a film been so dove-tailed with its musical backdrop to breathtaking effect. Trent Reznor was in charge of this soundtrack, and it is possibly one of the greatest albums of its kind... ever.



It was perhaps ironic, but Reznor had been phoned up by Stone himself only to see if he objected to some nine inch nails material being used on the film. When Reznor saw a private viewing of the footage, he was so stunned he even released it on his nothing records label. Interestingly, the only nine inch nails track featured in the film was 'burn', which was written especially for the movie and appeared over the final credits.



Also of note is the fact that Reznor wrote and compiled much of the album whilst on tour in Europe for spiral, making his amazing patchwork of sounds in hotel rooms and the back of tour buses. In all, he watched natural born killers over seventy times before completing the project.



Ending the whirlwind year, Trent's beloved Maisie, a three year old golden retriever died, when she broke her back. He was devastated. Trent returned home to Mercer for Christmas.



1995 started with yet more Downward Spiral tour dates, and Reznor started to unwind from the sprawling behemoth that had been the tour. Trent went on six week tour with David Bowie. By now, Reznor was classed as a sex symbol by millions of women worldwide. Unfortunately, he was about to enter another difficult period, with legal battles and other distractions destined to delay the NIN album massively.



The camp was rocked when Reznor was landed with a lawsuit alleging copyright infringement, and although this was eventually thrown out, the ensuing delays and difficulties this created proved a huge inconvenience to work on the next record.



Whilst the public waited with baited breath for the third album, Reznor was actually very busy with music. He completed production duties for his own Nothing Records, signing Marilyn Manson and producing their album Antichrist Superstar, which took longer than the expected two month schedule. Part of this album was recorded at Reznor's new studio in New Orleans, which had previously been a funeral parlor. The studio allegedly contains the actual door of the Tate mansion on which The Manson Family once scrawled the word "pig" in blood. Trent said he took it because of the high rent he had to pay there.



Reznor was also involved in several other side projects during the hiatus between second and third albums. As a big fan of the Doom video game, he was delighted to create the soundtrack to the much-awaited sequel, namely Quake.



Reznor also put out a video release, entitled closer, which included footage of the 'self destruct' tour and singles promos. It helped to tide Reznor's fans over further still. During this time, Reznor also worked with his hero, David Bowie. Reznor worked on the track 'I'm afraid of Americans' and toured with him in 1996 - the two have since become good friends. Reznor has also been working with a band called tapeworm. Tapeworm involved Reznor with Danny Lohner and Charlie Clouser. The latter two are heavily involved in the music and the project is much more of a collaborative forum than, something new for Reznor..



If David Bowie was Reznor's musical hero, then David Lynch, of Twin Peaks fame, was his film hero. Reznor had tried to get in touch with Lynch to see if they could work together for some time, but with no success. Then, ironically, Lynch got in touch with Interscope and said he like to work with Reznor on the soundtrack for his new film, the Lost Highway. Lynch traveled to New Orleans and when they met in the studio, he asked Reznor to come up with music having only verbally described the scene in the film - no footage, only a script! Needless to say, the end music was incredible! A spin-off from this soundtrack was the first fresh piece of music for some time.



'The Perfect Drug', is a stunning, hard piece of post-industrial drum and bass mania and was released as a single, with an accompanying expensive video, in which Trent looked superb. Although a fan favorite this is often sited by Trent as his least favorite. Strangely, this fantastic piece of music only featured for ten seconds at the end of the lost highway.



A new album itself clearly posed a few creative challenges for Reznor. He reportedly expressed concerns about NIN slipping into self-parody and said that he was tired of industrial music in general. With hints that the new record would be more drum and bass influenced than industrial and proclamations that it would alienate many NIN hardcore fans, Reznor is already laying the foundations for a drastically different sound. This came as no surprise - Pretty Hate Machine redefined industrial music and set new parameters for dance music; Broken won critical acclaim despite being a far harder record that its predecessor; the Downward Spiral was a notable move towards more guitar and drum-driven music. With the insinuation that the new album would be more song-oriented, possibly jungle/hip hop-based, the world could only guess at what Trent Reznor would produce next.



Trent's grandmother died August 12 1997. At this time Trent was battling with depression. He started to see a Psychiatrist and was told he had a chemical imbalance and needed to be on anti-depressants. Trent didn't like how the medication made him feel so he took himself off them.



In 1999 Trent releases his long awaited follow up to the downward spiral, The Fragile, an epic double album masterpiece. The Fragile is well received by the critics but sales do not go as well as expected. Trent and the band go on tour. After touring for The Fragile Trent expressed that he was too sick to tour and knew he would have to confront his demons and get sober.



In 2004, Johnny Cash covers Hurt. Trent splits with his long time management, who had reportedly been stealing from Reznor. In 2005 "With Teeth" is released. Trent left New Orleans. He sold his beautiful house and relocated to LA. Trent began giving interviews, discussing his battle with drugs and alcohol. He won his lawsuit, is clean and sober, & looks fantastic. He embarks on Massive tour that last until July 2006, & performs at React now music and relief Sept.10/05.



Year Zero is released APRIL 17, 2007 & Trent goes back on tour February 2007. It all started with an ominous daydream about what the world might be like if things in the United States continued on their current path with no change in course. With some of his personal experiences from recent years mixed in, Reznor created the outline for what would be his most ambitious project ever.



A European tour was announced for early 2007 in November of 2006, as Reznor was finishing the recording process. In January of 2007, Reznor announced that the forthcoming album would be called Year Zero and that it "could be about the end of the world." Mixing had begun on the album and would finish on February 5. Shortly after mixing was complete, the European tour began, along with what Reznor called the "Year Zero experience." He did very few interviews during this time, not wanting to spoil the surprise. He would become more vocal about his record label and the RIAA during this time, expressing his disdain for what he felt was the wrong approach to dealing with MP3 sharing and leaking songs. The Year Zero experience was Reznor's vision of the world in 15 years if the decline of civil liberties and an endless war on terror continued. People are drugged to keep them complacent and have GPS chips implanted under their skin. Separation of Church and State are a thing of the past and the government can now spy on everyone at every waking moment, even in their own homes. Most significantly, Reznor seems to be asking his fans to take action and prevent this vision of the future from happening, providing sites with downloadable stencils, flyers, and patterns to spread a message against censorship and the decline of civil liberties. His catch phrase quickly spreads amid rumors of government investigations… Art Is Resistance. Year Zero debuted at the Number 2 position on the Billboard charts. He quickly returned to release two more albums: Ghosts I-IV and The Slip. He recently started back to back tours… Lights in the Sky over North America & pairing with Jane's Addiction for the Ninja Tour.



Since cleaning up a few years back, Reznor is a different person, mentally and physically. He's beefed up his once-slender frame after hitting the gym and has become very active. Hell, these days you could even call him prolific.



Trent married Mariqueen Mandig in October of 2009. Early in 2010 he released a new self titled album from How To Destroy Angels, the band he formed with his new wife. The couple reportedly had their first child in October of 2010.














Trent ~ A Pictorial











As you take your leave

I would like you

To partake of some

Food for thought


You're not your job.

You're not how much money

You have in the bank.

You're not the car you drive.

You're not the contents

Of your wallet.

You're not your fucking khakis.

You are not a

Beautiful and unique snowflake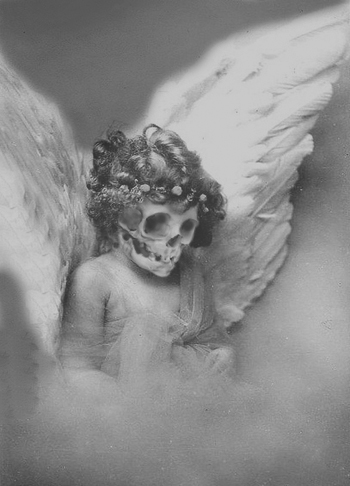 You are the same

Decaying organic matter

As everything else.

We are all part of the

Same compost heap.

We are the all singing...

All dancing...

Crap of the world



Thanks for stopping by.

Have a Nice Fucking Day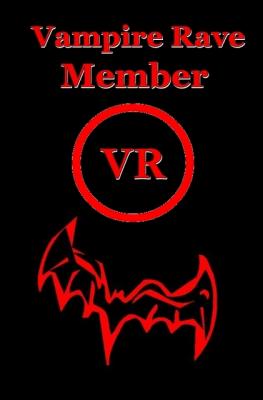 Since 29th September 2012

(well on this profile LOL)