Married to my beautiful wife Patti, we dance and drink and travel. We joined here for the VNV Cruise and now we are going on the one with Chombichrist. Hello to all fellow cruisers!!
Drop a line if you are going!
We love to Travel, Club, Drink, Snowboard, and meet new people.
Contact me about cruise training.....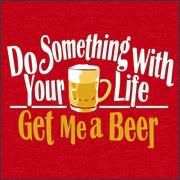 Four Horsemen of the Apocalyptic Goth Cruise 2008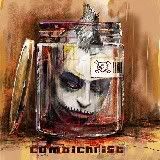 Your Result: Doublefisted
When the second seal is opened, you will ride forth on a stolen wheelchair taken from a elderly lady, who just launched herself into the ocean. You'll roll up with two drinks in your hand and a plastic solo cup of beer in your mouth. Your mission is to get everyone shitfaced on the Goth Cruise as possible, protect the coven at all cost, so that the women dont fall overbord drunk. The color of your wheelchair represents the beer spilled on Patty's dress and those you gave shots to along the way.
Hangover
hair of the dog
Doublefisted
Four Horsemen of the Apocalyptic Goth Cruise 2008