I got a strong urge to fly....but i got no where to fly to.
Set at 20:30 on June 22, 2009

Quote:

This is an important skill to learn; to express yourself and be outrageous without pissing people off for the wrong reasons.
Under construction as of 9:32pm 6.8.09. I thank you for your cooperation.


Welcome to me.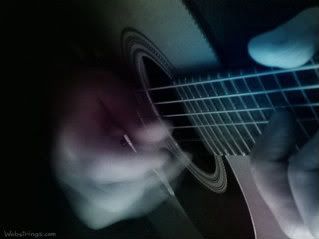 Serj Tankian









Blutengel - Beauty of Suffering (Live)


Add to My Profile | More Videos


BUCK 65







Boy Hits Car- Man Without Skin





anatomy of your enemy- Anti-Flag





Beautiful in and of itself.



Absolutly Phenomenal!



I saw this and well couldn't stop smiling. *giggles*





A song for lyrics that my mind just can't seem to escape.



Temptation



Only For the Week.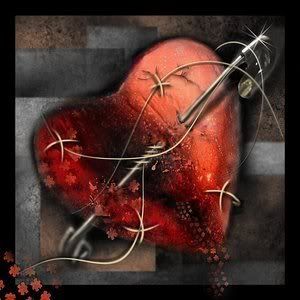 Late Night Manic


Stealing down an ally on a cold dark night
I see a halo in the rain around the street light
I stop and look, and listen to the sound
As the raindrops penetrate the silence all around
Alone, I gaze into the glistening street
The distant thunder echoing my heartbeat
Urging me on to a secret goal
Away from the light from this lamp on a pole
So I turn, slip away into the rain
Drifting like a spirit through the shadows in the lane
Clutching the tools of my trade in my hand
An old box of matches and a gasoline can
Darkness envelopes the scene like a shroud
A veil of emptiness hangs from the clouds
Filling up the cracks in this desolate place
Cradled by the night in an icy embrace
Moving to the town like a ghost in the rain
A dim reflection in a dark window pane
Blackness beckons from every side
Creeping all around like an incoming tide
A broken window in an empty house
I slip inside and begin to douse
The whole place with the fuel that will feed the fire
And push back the night, taking me higher
On out of the darkness in a deafening roar
The match in my hand is the key to the door
A simple turn of the wrist will suffice
To open a passage to paradise
I pause, I think about the past and the gloom
The smell of gasoline permeates the room
Everyone has a little secret he keeps
I light the fires while the city sleeps
The match makes a graceful arc to the floor
And time stands still as I turn for the door
Which explodes in a fireball and throws me to the street
I hit the ground running with the flames at my feet
Reaching for the night which recoils from the fire
The raindrops hiss like a devilish choir
Dying in the flames with a terrible sound
Calling all the names of the sleepers all around
But then in the arms of the night, they lay
Their dreams sprout wings and fly away
Out of the houses in a gathering flock
Swarming overhead as I hurry down the block
I make my escape with the greatest of ease
And savor the darkness, drop to my knees
And the lightless window, my hand on the latch
I reach in my pocket, and pull out a match


I wonder


I wonder,
Where are you?
Does the cold get to the very center of you…
Does the pain and misery threaten to break you in two
In the night, does the wind whisper my name
Can you feel my touch as I reach for you in my dreams
Does your heart break anew with each rise of the sun
Am I in your thoughts each night and day
Has your very existence been proven futile
I wonder,
What happened to us?
Where went the heartfelt, carefree days of youth
Where went the never-ending love
Did the nights filled with passion mean so little
Can we not go back to yesterday
When was it really over
I wonder,
What of me?
Can I survive without you
Will the sun ever set upon my heart ache
Will I ever stop missing you
Does the pain of losing you never end
What will tomorrow's shadows hold for me
I wonder,
What you'll think of me after I'm really gone?



Both of these poems where created by myself. ~Epic~




I wait lying into between love and ruins. A Husband that has done anything but abandon me. Loves me, cherishes me, makes me feel alive and loved. A Step-child that has called me Mom. Tells me that I am his only mom. I tell him no. That I am the second mommy and his real mommy would be hurt by those words. Knowing that this is true I wish for a child all my own. When I see my step-son I just want to hug him and play with him and treat him as my own. But the truth that he is not mine always gets in my way. My husband and I would love nothing more than to have a child together. But because of his current state I don't see that happening. We are forced apart not by choice but by a bogus final decision by a man that never should have been allowed to give him, his final sentence. I do believe that the Laws of man are defiantly put there with the intentions to keep people safe. Sometimes they always go to far. My husband was in the wrong place at the wrong time but in defending himself he was the one that is locked away from family, friends, me- his wife, and more importantly his only son. My feelings for him haven't changed. I still love him dearly and with the 10 years that I will wait I hope that more attention is brought to cases such as his and those in his position will be found innocent. I hope that those who truly deserve justice get there's and those who are too pour to afford the "better" lawyer. We will be fighting his case and I feel for those in his situation. All I can say is keep strong, there are those out there that do care for you, and justice will always prevail. Even if you don't see it right away or don't understand it. It will happen.

Baby, my dearest husband I am here for you always and forever faithfully.

Love,
You're wife

Ashiteru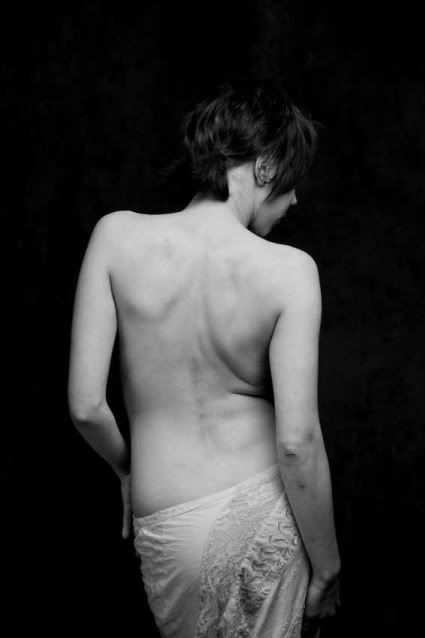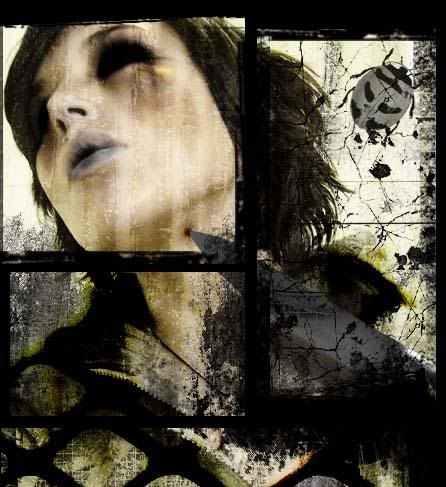 Once you are whilling it no longer has any value.....How fast does this go? It takes forever but if you are serious, things will change immediately....Is this a joke?! If that is what you choose to believe...Results? None, or immediate. It is up to you...Refund Policy. we are just facilitating the transaction...What do I get? A fleeting possibility that you can change your life.



A little bit about me.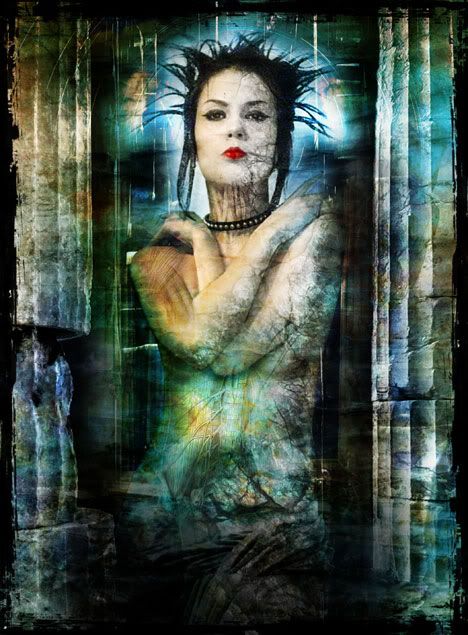 um.... well I'm a Virgo, Leo cusp proud and true. I like to keep my spiritual energy up as much as possible. I am a Pagan to the heart and a Green Witch. And I certainly believe in Karma (the rule of 3 tends to fallow me) and Reincarnation. I have found 5 of my past lives so far. Jaguar, Morgan, Joey, Daron, and Sly. I allow them to come out in me every once in a while. My spiritual animal is a Jaguar so you better watch yourself around him. lol And my protection animal is a spider. I guess I really just like to be out of the ordinary and I like to confuse people. I can be sarcastic at times. I'm not huge on meeting people in big groups I prefer one on one. Music is a huge passion (yes I said passion) of mine. I love to listen to music and I love to play music. I love to create art in many different forms such as drawing and painting. I also be a buccaneer and I wear my flag proud!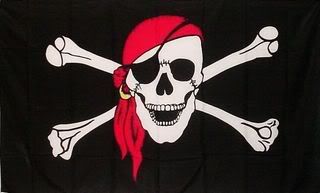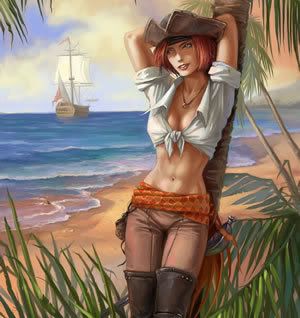 1. Everyone shall obey orders.

2. Booty will be shared out as follows: 1 share to every ordinary seaman; 1 1/2 shares to the captain; 1 1/4 shares to the master carpenter, boatswain and gunner.

3. Anyone keeping secret of attempting to desert will be marooned. He may take only a flask of gunpowder, a bottle of water, a gun and some shot.

4. The punishment for hitting a man is 40 lashes on the bare back.

5. Anyone being lazy or failing to clean his weapons will lose his share of booty.

6. Everyone may vote on all important decisions.

7. Everyone may have a share of captured drink and fresh food.

8. Anyone found stealing form another member of crew will have his ears and nose slit open and be set ashore.

9. Gambling with cards and money is forbidden.

10. The penalty for bringing a woman aboard in disguise is death.

11. No one may leave the crew until each man has made 1,100 pounds.

12. The compensation of losing a limb is 800 silver dollars.


Hello everyone. I am currently having problems with my navigatioin system codes. I've been trying to work on getting it fixed but I guess the right codes just seem to escape me. Sorry for the inconvience but if anyone knows how to keep my first page from over lapping my main navigation page that would be swell for someone to show me.

~Epic~






FUCK THE GOVERNMENT
SHOW YOUR SUPPORT!!!


"Psst...here's a secret.. you're last mortal thought will be, "Why did I take so many days-just like today for granted?"



My profile was designed by me!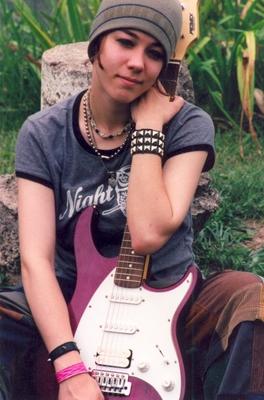 | | |
| --- | --- |
| Member Since: | Dec 15, 2004 |
| Last Login: | Feb 01, 2010 |
| Times Viewed: | 29,518 |
---
| | |
| --- | --- |
| Times Rated: | 867 |
| Rating: | 9.796 |
Rate this profile


---
CrushedxVelvet
13:18
Nov 10, 2023

NikkiAidyn
18:03
Nov 09, 2023

EstrangedOne
18:52
Nov 08, 2023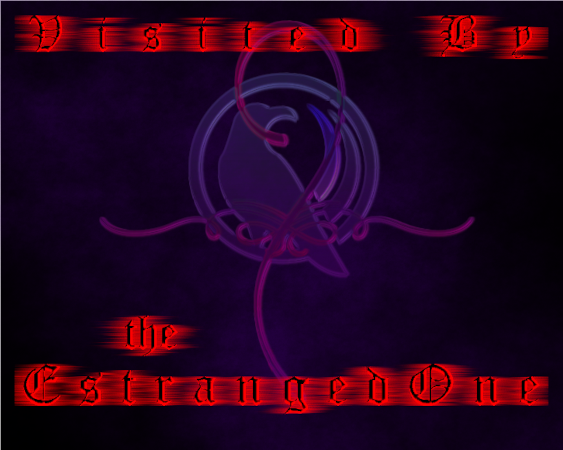 [
All Comments
]
REAL VAMPIRES LOVE VAMPIRE RAVE
Vampire Rave is a member of
Page generated in 0.0929 seconds.