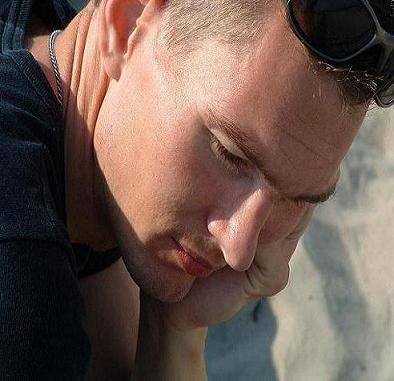 | | | |
| --- | --- | --- |
| | | |

Quote:

WHO IS AFFRAID OF THE DARK
Night person, don't wake me in the morning!

Something about myself
My real name: Dimitri, called Dimi.

Age: 34
Hight: 1.80
weight: 60
eyes: blue
hair:dark blond

Music:
Night wish
In Extremo
Type o Negative
After for ever
Within Temptation
Tool
Muse
Tori Amos
Portis Head

I like to play with fire.

The artworks you see at the bottom are from Luis Royo. I like them very much and have some of them hanging on the walls of my house.

I used to be in the army. But after a few years i got bored with that. I had a lot of other jobs but the all sucked. The job i do now is oke. It pays the bills.

that is it there is nothing further to tell about me.
i like when ppl message me!

for the rest just ask or look in my portofolio.
To chat i prefer MSN. See email-adress

Please do not introduce me to a house or coven. I don't like to be in a group where ppl are in top of you. I am indepent and objective, will not conform my self to others. iI have tried but was kicked because i did not do what ppl wanted me to do(favor). So don't try to take me.


About Me Personality Quiz
What is your name?: Dimitri
How old are you?: 33
When is your Birthday?: july 2
What is your zodiac sign?: cancer
Where were you born?: Den Haag
Where do you live now?: Holland(ZH)
What color eyes do you have?: blue/grey
What color hair do you have?: dark blond
How tall are you?: 1.80
How much do you weigh? (Be Honest Ladies): 60 kilo's
What is your race?: white
What is your worst fear?: Horses
Do you smoke?: hell no
Do you drink?: yes
Do you cuss?: yes i do
Do you use drugs?: no
Have you ever or will you ever steal?: no
Are you dependable and/or trustworthy?: yes and no
Do you play in a band or play an instrument?: Stone brick
Do you have any tattoos and/or piercings?: no
If you had a favorite serial killer who would it be?: Ted Bundy
Do you suffer from depression disorder?: no
If you had a choice about how you wanted to die what would it be?: old
Have you ever tried to commit suicide?: no
Have you ever purposely caused harm to yourself or someone else?: yes
What subculture do you belong too?: my own
Are you evil?: no
Do you believe that you can be possesed?: yes
Are you a paranoid person?: nope
Do you ever get jealous of somebody else?: nope
Are you obsessive and/or compulsive?: no
Are you a violent person?: no
Do you take your anger out on other people?: no
Do you blame other people for your mistakes?: no
What is your favorite game?: read ur mind
What is your favorite movie?: have none
Who is your favorite band?: to much to mention
What is your favorite song?: there to many good songs
What kind of books and/or magazines do you read?: fantasy, law
What is your favorite color?: Dark, black and black
What is your favorite food?: tiramisu
What is your favorite drink?: coffee
Do you own a pari of converse?: no
Do you own a pair of dickies?: no
Would you ever kill yourself or someone else?: yes
Are you a virgin?: yes, ofcourse
Are you kinky?: only if you are.
Do you like biting?: yes
Do you masturbate? i m a guy.
Do you watch pornography?: nope
Have you ever dyed your hair an unusual color?: yes black
Have you ever shaved your head in a socially unacceptable way?: no
Are you hyper active person?: no
Are you religious?: no
Do you have any self inflicted scars?: no
Does pain turn you on?: no
Do you stand for originality and creativity?: yes
Do you like meeting new people?: yes
What do you like most about life?: you never know what it brings you
What do you dislike most about life?: Love
Do you believe in love at first fright?: no, that is just lust
Have you ever pierced a body part yourself?: no
Have you ever had to beg for dinner money?: no
Do you own a car?: yes
Have you been to jail, yet?: no, but do come there often
Are your clothes held together with safety pins?: no
Do you have actual scars from punk rock shows?: does a broke nose count
Have you ever vomit while making out?: no
Have you held a job for less than a day?: no
Do you own more than two pair of jeans?: yes
Have you ever had to fuck stuff up for no good reason?: yes
Have you ever been kicked out of your parents house?: no
Have you ever been fired from your job because of your attitude?: no
Does the world piss you off?: no, it is most of the time pissed at me.

I m a person who is very easy going to begin with, but you never will get pass the wall that surrounds me. Donn't try to attemp to do so, it will give you only heartsorrow. It is not your fault, but the harder you try the harder i will hurt your feelings. It is just a warning, do with it what you seem best.
| | |
| --- | --- |
| Member Since: | Oct 30, 2005 |
| Last Login: | Aug 04, 2008 |
| Times Viewed: | 9,606 |
---
| | |
| --- | --- |
| Times Rated: | 657 |
| Rating: | 9.05 |
Rate this profile


---
VenusVampira41
03:13
Aug 06, 2022

Doru
04:29
Jul 15, 2021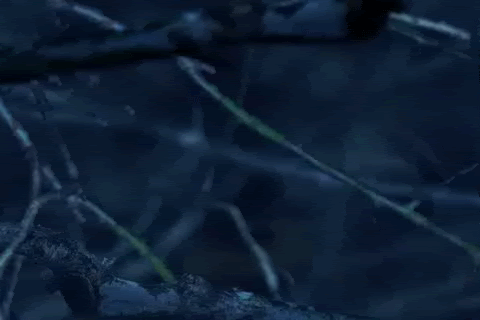 Without reflection one does not know from daily life that their subtle transgressions divulge their true nature. Reflection then becomes the bitterest reminder of who we are and who we will become…~bows~

MutantGoth
03:13
Apr 14, 2021
[
All Comments
]
REAL VAMPIRES LOVE VAMPIRE RAVE
Vampire Rave is a member of
Page generated in 0.0643 seconds.