No, this wasnt part of my fucking epic plan!
Set at 10:44 on May 30, 2012

Quote:

This world may have failed you It doesn't give the reason why. You could have chosen. A different path of life



If no one can hurt you,
Then nobody loves you.
If no one can break you,
Then nobody loves you.
If no one can change you,
And no one can save you,
If nobody loves you,
Then I do.
-Kerli

From Heart Comes Inspiration





https://www.vampirerave.com/premium/files/whisperingwolf/whisperingwolf.jpg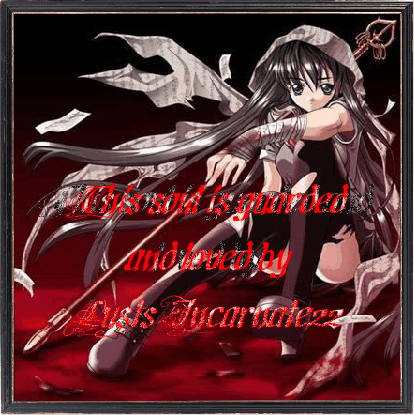 Army of Love is a mission created by the singer Kerli. Its all about making the world a more understanding place, and letting people know that being different, being strange is ok. Its alright.Â
Love not War. Thats what we are for.
moon child (mōōn'chīld')
n. One who belongs to a community of integrity, love, and unity
---
I don't like Fakes
Liars, drive me insane
Dont argue with me I WILL WIN!
I will treat you the way you treat me
Silence is Golden, duct tape is silver :D
---
It's my life. It makes me happy to know the world is full of music. I always play music when I have a hard time believing in things. Music gives me hope and strength when I feel as if my life is going to fall apart. I L.O.V.E any type of music, but I have yet to find my musical soul mate. :( Boo. Hmm. Maybe one day I'll find someone with the same taste as me.
Evanescence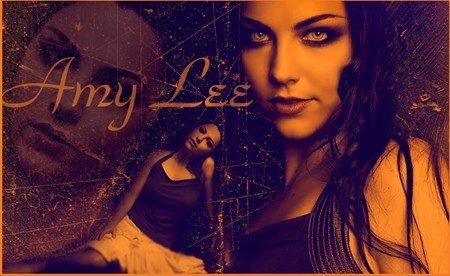 Tokio Hotel
Escape The Faith
Eyes Set To Kill
Flyleaf
Within Temptation
Katy Perry
Enrique Iglesias
---
Those who dont know me you should really read this....
I been here before. This isnt my first time on this website. Well within this year yes. Ive had some problems in the past on here with certain girls, but now i think things are better.
If you need advice Im actually pretty good at giving it. Just saying I dont judge and i dont make fun of anyone. Under my eyes and as my own personal belief system I Believe that everyone is perfect in their own ways. So why hate?
I pourded my heart and soul to this guy that I love on this website. And i have come to the conclusion that all men are evil and that I will not have it. I cant stand men..... Well some men. Other than my best friend Jason. (Who has done me wrong sometimes but all is well and he is forgiven for the actions he has done.)
MORE ABOUT ME.....
Well where do i begin and what will i say first? Ok lets do a list thingy.
Name: Sarrow. (well nickname)
Grade: Some grade in highschool
relationship: --------- waiting.......
New year resolution: I have no freaking clue. Um lets see I suppose to lose weight? seems like a good idea!!! Oh and dye my hair purple
Lets see what else can I say!? Hmm.
Religion:Wicca. I dont believe in heaven or hell. I believe that everything has a spirt. And that being a wiccan is in my blood. It makes me live, its what makes me, me.
~Magickal Graphics~
Ok acording to my Mother and my older cousin I look like Kristin Stewert a.k.a Bella Swan. Ugh. i do not look like her.... Well at least I think that!
Ok so this is pretty much it. I guess. Yup ask me anything you want please and thank you :) Dont be afraid.
ohhhh and im PUERTO RICAN. :)
---
Ok you guys. No drama. You dont even know how much i hate drama. Im in highschool i get enough of those stupid girls in school. I love people, but do not get me involve in your Sh!t because i will tell you striaght up you are being stupid and you need to get a LIFE. And realize this that the more you fight in life the more bitter you will be twords people. And no one will ever like you and they will miss the true you. So yeah NO DRAMA


---
The world is the most amazing place I have ever been to!!!
I know its silly, but lately Ive been in a great mood. And i feel as if nothing will ever bring me down. I have no reason why. I just know that everything is going good right now and im gonna take my advantage on it and just have fun with what ever is brought in front of me. I dont know maybe it has do with the fact that im so much closer to finishing highschool, "Boom, Boom Even brighter than the Moon, Moon" -Katy Perry lol. Well yeah this is a little of my life. Well in all honesty i actually wanna continue on writing about my life.
Dont you love when everything in life seems to be going perfect? Cause i do, and yeah i have my downers sometimes, but why let that stop you from wanting to do what you truly want to do. And dont let anyone tell you anything different. Because that just means they want to drag you along for a ride full of hell. (my mother told me that). She is truly a clever women. Im sometimes jealous of that quality she has. Well with age comes wisdom i suppose. Lol
---
Night skys
And
Morning rains
The beauty of nature
The silence of the night
As an Owl arises from its humble nap of the day
So do I
Looking, Listening, Watching
Its Prey
Night skys
And
Morning rains
The tragity of nature
The tourment of the light
Back to its slumber from a night filled with fright
So i saw
Looking, Listening, Watching
The end
The Dante's Inferno Test has banished you to the Sixth Level of Hell - The City of Dis!
Here is how you matched up against all the levels:
Take the Dante's Divine Comedy Inferno Test
---
| | |
| --- | --- |
| Member Since: | Dec 04, 2010 |
| Last Login: | Jul 27, 2012 |
| Times Viewed: | 10,619 |
---
| | |
| --- | --- |
| Times Rated: | 558 |
| Rating: | 9.719 |
Rate this profile


---

MistressofChains
05:46
Mar 31, 2022

Amaranthine
13:01
Nov 14, 2021

MutantGoth
00:40
Aug 04, 2021
[
All Comments
]
REAL VAMPIRES LOVE VAMPIRE RAVE
Vampire Rave is a member of
Page generated in 0.0681 seconds.