_____-Hellow friends, enemies, creatures and all whom I will come across!
My name is Marie Christabelle mostly known as Christa
even Gothressa might ring a bell =)
Date of Birth : ....28/08/87....
~~..Virgo.~~
Status : ....Single....
Location : .. England/ Malta

Personality: Calm, cuddly, comfortable,cute & affectionate. Outdoors & animal person. I have for a long time felt a strong sensation for Mother Nature, don't think that feeling will ever go away really! I'm very much down to earth, not a hyper freak. I enjoy sharing physical pleasure and demonostrating affection to "certain people", who are lucky :P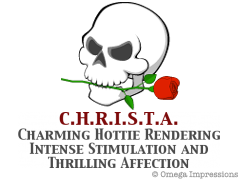 Likes::: ............Give me a bit of melody, rythym & beat and i'm happy all night long!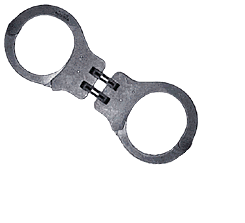 Very much into : Dancing
Singing
Acting

I also like swimming, especially at night ( no screaming kids, more privacy :P)
Favourite animals : Cats, Dogs, Horses (including grooming), dolphins
Sports : Sailing, Horse riding & Tennis, Dirtbiking
Favourite cars : Jeep, custom made Futura of George Barris & McLaren F1
Music : 80's, really everything
I feel like listening too! :D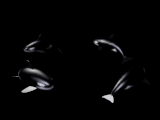 Extras : Stars, caves, waterfalls, rivers, Switzerland, Transylvania, mountains,
cultures, geography, yoga, pasta, pizza, BBQ'S, beach parties, autumn,
having a good night out & lap dancing ! * =)

My ideal guy: - Intelligent, practical, reliable, well- mannered, well-dressed. Has to a lot of self respect for himself (must have clean nails) : P
Really like a guy you cares and gives attention, not spoil me or anything, someone who can make me feel secure. Respectable but also lets his earthy lustiness behaviour out *giggles*
Intelligent conversations (big difference to crude). Definitely has to be down to earth, open minded and takes me for who I am!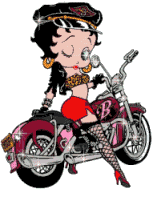 Hate:::.......Ewwww do I smell fish !!
Pretty dam much hate : Hypocrites
Liers
Decievers

I cannot stand : having a person constantly at my side ( I need space), being let down the last minute, colds, getting stung or bitten, insects (except butterflies), pyranas. People who use and abuse, people who feel sorry for themseves too dam often, sunshine,
perverts, staying indoors (solo), arrogance and
finally
being told what to do.





Thank you for visiting Gothressa's profile .xxx.




BEAUTIFUL ICE PRINCESS/PRINCE . You are very difficult to get. You have big requirements and this one you love must try hard to get you. But after she/he melt your heart she/he will be the most happy person in the world. You need someone who shoes you that you are someone SPECIAL and it makes you feel good to see that you are loved. She/He shall know that you could easily get another girl/boyfriend ,but you won't as long as you love your partner. when she/he hurts you, you will hurt him too, but in general you dont get hurt. If your partner cheated you ,you would react cold and immediately (try to) forget or to hurt him/her.
TIP: Try to show your partner what you really feel! You are very good at hiding your true emotions, which can make you seem to be arrogant.