the good shit is in my journal. feel free to check it out.

AND... incase you cant figure it out, the writing near the top is the newest and the further down you scroll the older it gets.



So.. its been awhile. im now 20. I've grown, bleed, fed, lost my way, tried to conform and learned that i just enjoy being numb. found myself into the drug and music scene...but still find myself in a bathroom with something sharp...or looking at these old sites...ive found myself in an inbetween world...light/dark...gray...its all turned the same...i cant define what i am any more...putting any word to it would be meaningless...a lie, another easy way out...ive learned how to fake a smile, meet people id rather not talk to...form long lasting yet meaningless friendships...but i continue to go on...trying to attain that "strength" called apathy i once had...but still hoping for us all to have a painful, eye opening, bloody good time. so raise your blades and smile, stick those needles and swollow that bile!

animal people. gotta love it. furry people are fun too. :)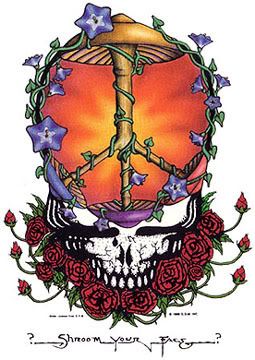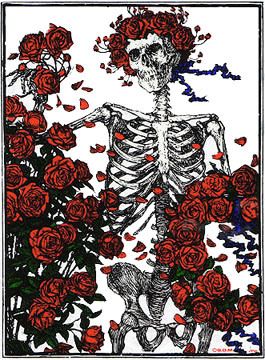 ALRIGHTY! if you havent notice, i havent been on this site for ages. why? because i fucking got over myself. my family might be worse, but my friends arent back stabbers as i might have once wrote. all the shit thats on here no longer applies to me. i was just letting some shit out. but im happy, weird, and loving it. and remember my whole nonsence freakouts about my sexuality and me being alone? well, im asexual. so bottom line is, all the shit ive ever written on here, ignore it. it doesnt matter anymore. and i just dont care. *smirks*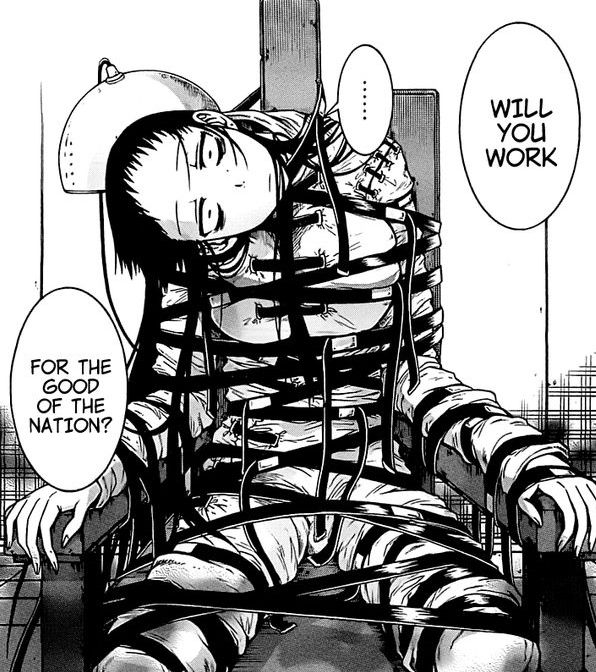 --oh and, all those things i said about never doing drugs? well, that doesnt apply anymore either. *grins*

--see ya.








I TELL THEM THAT IM 14 YRS OLD. GIRL. NOT GOTH BUT ACT LIKE IT. JUS DONT LOOK LIKE IT. MY DARKEST DREAMS ARE TO BE EVIL AND TO BE A VAMPYRE. SO IF ANYONE OUT THERE IS A TRUE VAMPYRE COME AND CHANGE ME. AND DONT FUCK ROUND WITH ME OR ELSE ILL GET YOU WHEN UR SLEEPIN. OTHER WISE I'D LOVE TO BE UR DARK FREIND AND I LIKE TO TRY NEW THINGS AND HAVE FUN!!!



I AM 58% Evil

You are evil, but you haven't yet mastered the dark side.
Fear not though - you are on your way to world domination.



WE ALL HAVE OUR DARKEST DESIRES. THE THING THAT SEPERATES US IS THAT SOME IGNORE IT WHILE OTHERS IMBRACE AND SEEK IT OUT.




DONT JUDGE ME BY MY AGE, OLDER ER YOUNGER, WHO GIVES A FUCK?!






MUSIC? WELL, I LIKE PRETTY MUCH ALL OF IT. EXCEPT RAP. IT DOESNT REALLY HAVE ANY MEANING TO ME. I HATE MY CHEMICAL ROMANCE BECAUSE EVERYONE WHO LISTENS TO THEM AROUND WHERE I LIVE JUST DO IT BECAUSE THEY ARE THE "HOT" THING AT THE TIME. I LIKE SUBLIME, AND BOB MARLEY. AND NO I DONT SMOKE POT. NOT EVERYONE THAT LISTENS TO REGGAE IS A STONER. OR BLACK. SO DONT STEROTYPE. I LIKE THE OLD STUFF TO. GREW UP WITH MY MOM PLAYING THE BEATLES AND NOW THEY ARE APART OF ME. THE GREATFUL DEAD IS STILL THE BEST. THO MOST MY AGE DONT KNOW THEY EXIST OR JUST WEAR THE SHIRTS CUZ THEY SAY "DEAD" ON THEM.







FOR MY FAMILY, WELL, MESSED UP AS USUAL. MY DADS A DRUNK AND MY MOMS BEEN SOBER FOR FIVE YEARS. DOESNT STOP HER SCREAMING. THEY SHOULD HAVE DEVORCED A LONG TIME AGO AND IF THEY DID MY BROTHER PROBABLY WOULDNT BE THE WAY HE IS NOW. HE'S 16. BUT WAY TO SENSITIVE CARING ABOUT EVERYONE. HE'S BEEN AFRIAD OF DEATH ALL HIS LIFE TILL FINALLY HE COULDNT TAKE IT AND SAID THAT HE DIDNT WANT TO WAKE UP ANYMORE.



THAT LEAD TO THE COUNCILER. AND MY MOMS FREAKING CUZ SHE SAYS IM "DARK". IF ONLY SHE REALLY KNEW. I ALSO HAVE AN OLDER SISTER. 17. WAY TO COMFERTABLE WITH HER SEX LIFE. AND DOESNT KNOW I EXIST TILL SHE NEEDS MONEY. AND THEN THERES ME. THE YOUNGEST. AND LIVING A FAKE LIFE.






HAVE I HARMED MYSELF? NOT REALLY. IVE NEVER WENT AS FAR AS TO DRAW A BLADE TO MY SKIN. WANTED TO? WELL, ID RATHER NOT SAY. FOR MY FREINDS FOUND OUT ABOUT THIS SITE AND THERE ARE SOME THINGS I DONT WANT THEM TO KNOW. BUT I HAVE TOTALLY LOST IT AND PUNCHED THE WALL SO HARD THAT MY FIST BLEED. BUT I COVERED IT UP WITH MAKEUP.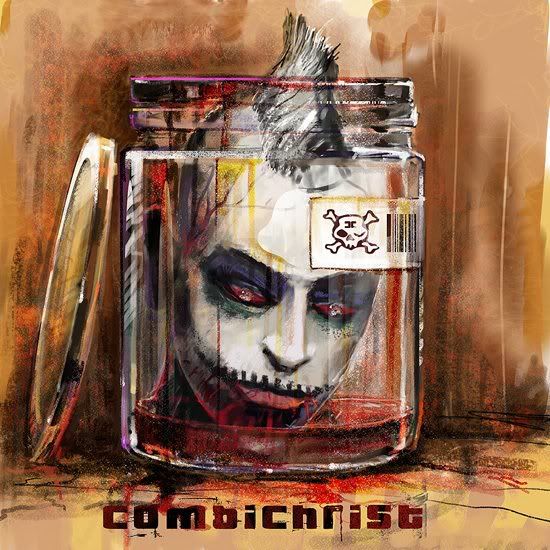 I DONT LIKE MY LIFE. BUT I CANT CHANGE IT NOW. OR ILL BE AS LONELY ON THE OUTSIDE AS I AM ON THE INSIDE.


SEE MY JOURNAL.


AND ILL ONLY BE ABLE TO BE MY TRUE SELF WHEN IM FREE. OUT OF HIGH SCHOOL. GOING TO SOME COLLEGE AS FAR AWAY AS I CAN. WHERE NO ONE KNOWS ME. THATS HEAVEN.



IF YOU ASK ME A QUESTION ILL ANSWER IT THE BEST I CAN. UNLESS IM IN A PARANOID MOOD AND THINK UR ONE OF MY FREINDS MESSING WITH ME. WHICH THEY HAVE DONE BEFORE. THEY MADE AN ACCOUNT WITH A PICTURE OF AN EMO DUDE THEY FOUND ONLINE. AND THEY PRETENDED THEY WERE JUST LIKE ME. THEY STILL DENIY IT BUT THEY KNOW AND I KNOW WHAT THEY DID.

.................................................
.....................................................

AND I HATE BEING SCREWED AROUND WITH. SO IF YOU THINK IM JOKING WELL GET THE FUCK AWAY. THIS IS MY LIFE, YOU DONT KNOW ME, SO FUCK OFF. AND I MIGHT TRY TO PUSH AWAY ANYONE WHO WANTS TO GET CLOSE. I HAVE A WALL IVE BUILT OVER TIME AND ITLL TAKE ALOT TO TEAR IT BACK DOWN. AND MANY HAVE BLOCKED ME BECAUSE OF THAT WALL.



BUT ILL BE ANYONES FRIEND.


SO DONT GET FREAKED OUT IF I SNAP AGAIN.





WHEN YOU HOLD THINGS IN THEY TEND TO EXPLODE NOW AND THEN.





IN MY JOURNAL I AHVE POEMS. PLEASE DONT TELL ME WHAT YOU THINK OF THEM. I KNOW THEY SUCK AND IF YOU SAY THEY DONT I KNOW UR LYING.


ALSO I RANT IN THERE. I CANT LET ANYONE OUTSIDE KNOW WHAT IM REALLY FEELING AND SOME TIMES WHEN I COLAPSE I NEED TO LET IT OUT. EVEN JUST TO A COMPUTER SCREEN. AND THATS WHATS IN MY JOURNAL.



BYE.