Proud Member

Well, first things first I guess. I'm around 6'2" and weigh around 205 lbs. I have blue eyes and spikey/messy brownish/blonde hair. I'm on a diet; I've lost about 15 lbs. so far, I want to get down around 185 lbs. and get rid of my blood belly. That's why I switched from blood to blood lite; half the calories, but same great taste. I enjoy reading and writing poetry. I've had 2 poems published, Wife and For The Love Of A Woman. Both were written for and about my wife. I've been married to my high school sweetheart for 18 years, and we're still going strong. Don't know why, because I drive her fucking crazy most of the time (ok, more like all the time). I have 3 children, my son is 15 and my daughters are 13 and 9. In person I'm extremely shy until I get to know you, which makes no sense because I'm a natural flirt (doesn't sound right coming from a guy). This is one of the things that drives my wife crazy. I also enjoy chatting online whether it's on yahoo, msn, The Rave, etc. This, of course, drives my wife crazy. Now, couple the chatting with the flirting and I'm driving her crazy twofold. I'm a huge gamer, I prefer pc gaming, but I also play on our ps2 from time to time. This, as you can guess, drives my wife crazy. Now, some of the games I play are mmorpg's. For those of you who don't know that stands for massive multiplayer online role playing game, which essentially means you're playing the game with other people online. Now let's put them all together. I get online and play one of my mmorpg, which of course allows you to chat with other people, and of course I flirt with the female players. I'm now driving my wife crazy threefold. Now you understand why I drive her crazy most or all of the time, and this is just the tip of the iceberg. There are some things I do that don't drive her crazy like reading, listening to music, and snowboarding. I'm sure there's more but I can't think of any right now. Anything else you want to know, I guess you can just ask me. Feel free to add me to your friends list, stalk me, bite me, or message me. If you do add me to your friends list or stalk me let me know so I can do the same.
My wife and I were in a serious motorcycle accident when a woman turned in front of us and we hit the front of her car, it totaled my bike and we both had serious injuries. It was a hit and run, but she did call police after she got home. Guess she figured it was ok to leave us lying in the middle of the road bleeding, dying or dead as long as she called later to report it. Nice of the fucking bitch, wouldn't you agree? I kept a journal on my laptop and finally got around to putting it in my Vampire Rave Journal.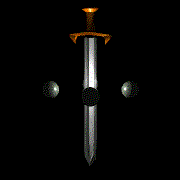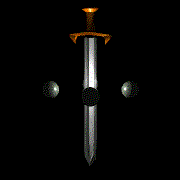 Alkaline Trio
Avenged Sevenfold
Audioslave
Blink-182
Blue October
Bush
Chevelle
Coal Chamber
Coldplay
Crossfade
Dashboard Confessional
Depeche Mode
Disturbed
Drowning Pool
Eminem
Everclear
Evanescence
Fall Out Boy
Fear Factory
Filter
Fuel
Garbage
Greenday
Godsmack
H.I.M.
Hinder
Hoobastank
Incubus
Jane's Addiction
Korn
Limp Bizkit
Linkin Park
Marilyn Manson
Mudvayne
My Chemical Romance
Nickelback
Nine Inch Nails
Nirvana
Our Lady Peace
Ozzy Ozbourne
Pearl Jam
Puddle of Mudd
Queens of the Stone Age
Radiohead
Rage Against The Machine
Rammstein
R.E.M.
Rob Zombie
Saliva
Seether
Shinedown
Simple Plan
Slipknot
Staind
Sublime
Sum 41
Switchfoot
System of a Down
Taproot
10 Years
The Black Eyed Peas
The Cranberries
The Offspring
Theory of a Deadman
Trapt
3 Doors Down
Three Days Grace
Type O Negative




Corwin of Amber Novels
Forgotten Realms Novels
Incarnations of Immortality Novels
Magician Novels
The Belgariad Novels
The Dark Elf Novels
The Lord of The Rings Trilogy
The Mallorean Novels
Xanth Novels




Baldur's Gate
Baldur's Gate: Shadow of Amn
Battle for Middle Earth
Bloodrayne
Bloodrayne II
City of Heroes
City of Villains
Deathtrap Dungeon
Dungeon Siege
F.E.A.R.
Final Fantasy (I thru X2)
Guild Wars
Guild Wars Factions
Guild Wars Nightfall
Icewind Dale
Icewind Dale II
Mortal Combat (All of them)
Neverwinter Nights
Neverwinter Nights 2
Pool of Radiance
Resident Evil (All of them)
Temple of Elemental Evil
Vampires!
Warcraft II
Warcraft III

This is my favorite vampire related game. The bloodshed, fatality moves, feeding, weapons, etc., etc. I figured since this is a vampire site I would pay a little tribute to at least one vampire related subject.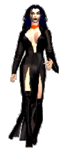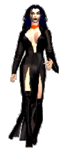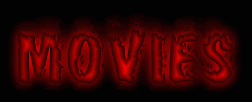 Alien Series
Alien vs. Predator
An American Werewolf In London
Angel Heart
Blade Trilogy
Bordello of Blood
Demon Knight
Friday The 13th Series
Hellraiser Series
House of A 1000 Corpses
Interview With A Vampire
Nightmare on Elm Street Series
Pitch Black
Queen of The Damned
Spawn
Spider Man Series
The Abyss
The Chronicles of Riddick
The Crow Series
The Devils Rejects
The Lord of The Rings Trilogy
The Matrix Trilogy
Thirteen Ghosts
Underworld Series
White Noise
XMEN Series

OK, I can't have a movie section without paying tribute to a couple of my favorites. The first one is, of course, The Crow. I like all the Crow movies, but my favorite by far is the original with Brandon Lee. His light was extinguished long before it should have been. The second is The Matrix. I can't say I have a favorite here because I like all three of them. The third one is merely some gifs from some of my favorite horror movies.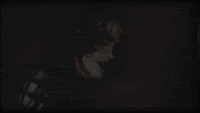 Which Crow Are You?

Eric DravenTake this quiz!







Quizilla |
Join

| Make A Quiz | More Quizzes | Grab Code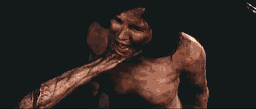 Which Horror Movie Character Are You? (Many Options)

You are Freddy Krueger, from "Nightmare on Elm Street." Nice sweater.Take this quiz!







Quizilla |
Join

| Make A Quiz | More Quizzes | Grab Code



Now for the quizzes, surveys, and tests that we all take to let everyone know our darkest deepest secrets. Yeah right, you know as well as I do that we all take these over and over until we get a fucked up answer to make us look more fucked up then we really are. Or do we? If we actually answer honestly, is it possible we're all as fucked up as these things say we are? So now when you look at everyone's quizzes you're going to wonder are they really that fucked up, or did they fuck up the answers to get a fucked up answer to look that fucked up. Kind of fucked up, isn't it.

Take the quiz:
What vampire would you be?

Devourer of Mortal Soul Vampire
Your a killing machine. Blood and pain drive you mad with lush glorified happiness. The sound of pain and suffering make everything worth while in your evil escapades.
Quizzes by myYearbook.com -- the World's Biggest Yearbook!


Take the quiz:
Which vampiric angel are you?

Alejandro, Angel of Destruction
The need to see death captivated Alejandro a mile from the exit of the Nether Realm. It came close to him and nearly took him alive, until he realized he was dreaming.
Quizzes by myYearbook.com -- the World's Biggest Yearbook!


You aren't sure where you came from. Perhaps your sire did an embrace and run. Or maybe your sire was an outcast himself. Either way, your powers are unique and really don't belong to any clan...or maybe a little from each. Because you of these circumstances, you aren't really sure where you belong. You tend to wander and do a bit of soul searching in your eternal life. Maybe some day...you have a while after all.

What Vampire Clan Do You Belong To?



Take the quiz:
Which God or Goddess are you?

God of Bloody Death
Gothic, dark, and a bit violent. Or, you could be a bit slutty, seductive, and dark. You go for the more goth type look complete with reds and blacks. You like death, it's cool to you. You escort those who have died a brutal or bloody death to their place of...well, their place, not much rest there.
Quizzes by myYearbook.com -- the World's Biggest Yearbook!









Take the quiz:
What dragon species are you? (Stunning pics)

Ultimate Elemental Dragon
You are the true ultimate dragon. You have the powers of all the other elemental dragons. You control everything and have interests in every part. for example the fire dragon loves things to do with fire whereas you like fire, water, lightning etc etc. You are considered dragon royalty.(NOTE: THIS DRAGON WAS HAND DRAWN BY ME)
Quizzes by myYearbook.com -- the World's Biggest Yearbook!

Take the quiz:
What mystical creature are you?

Dragon
The oldest of the creatures, they are known to live longer that 1200 years. Hunted durring the midevil years, some consider them extinct. They gather knowlegde around them and are known to lose track of time when studying. Known for their fire and magical abilities, the scales can be ground up and used in posions. They are amer plated a have long silky wings. The inner infurno incinerates their bodies a few minutes after death.
Quizzes by myYearbook.com -- the World's Biggest Yearbook!

Take the quiz:
Which famous dictator are you?

Attila The Hun
You're Attila The Hun! You're probably not the most sophisticated dictator but you're the most disgusting... No question about that. You commit any ruthless act you can think of to scare the crap out of your enemies. And it works. You may not have remorse, but you've got a strong stomach, that's for sure. Oh well, at least you get a ton of women. You love land, you conquer any land you possibly can and suck it up, as well as its resources. It is necessary to mention that you were a very powerful conquerer. You accomplished much in that field. Parasite. Oh, and you died from a NOSEBLEED after getting drunk on your wedding night. Genius.
Quizzes by myYearbook.com -- the World's Biggest Yearbook!

Take the quiz:
WHAT ROCK BAND R U?? (COOL PICS)

KORN
HEAVY METALER!! KORN KICK ASS!! THERE A GREAT BAND AND THERE MUSIC WILL NEVER DIE OUT HOWEVER OLD IT BECOMESTHEY HAVE VERY MEAINGFUL LYRICS! THERE WAY COOL!!
Quizzes by myYearbook.com -- the World's Biggest Yearbook!






Take the quiz:
What Social Group are you in?

Your a Goth
You hate everything, you are always in the dark and worship things that normal do not. You hang around ppl who want to kill everything that is happy.
Quizzes by myYearbook.com -- the World's Biggest Yearbook!



How evil are you?





Take the quiz:
your true personality

conrtoling and a bit kinky ;)
you're on fire! you're the type that takes controll over your partner in bed and oh hell yea, you know what you're doing too! you're a bit devilish and cruel inside though and love to play around with innoscent hearts.
Quizzes by myYearbook.com -- the World's Biggest Yearbook!





Your Birthdate: January 1



You are a natural born leader, even if those leadership talents haven't been developed yet.

You have the power and self confidence to succeed in life, and your power grows daily.

Besides power, you also have a great deal of creativity that enables you to innovate instead of fail.

You are a visionary, seeing the big picture instead of all of the trivial little details.


Your strength: Your supreme genius


Your weakness: Your inappropriate sensitivity


Your power color: Gold


Your power symbol: Star


Your power month: January






Your Hidden Talent



You have the natural talent of rocking the boat, thwarting the system.

And while this may not seem big, it can be.

It's people like you who serve as the catalysts to major cultural changes.

You're just a bit behind the scenes, so no one really notices.


Take the quiz:
What is your Paranormal gift?

Control of Electricity
Oohh.. electricity. It snaps, zaps, crackled, and booms, and also is your gift. You can be seen outside on a stormy night on top of an old building, laughing as you make lighting fall from the heavens. But who said that was a bad thing? It can be fun to give your friends a friendly jolt every once in a while.
Quizzes by myYearbook.com -- the World's Biggest Yearbook!




You Should Drive a Ford Shelby Mustang Cobra



You have an extreme need for speed, even when you're not in a hurry.

And while your flying by, you don't want to look like every other car on the road!





You Are Rum



You're the life of the party, and a total flirt

You are also pretty picky about what you drink

Only the finest labels and best mixed cocktails will do

Except if you're dieting - then it's Diet Coke and Bicardi all the way



Take the quiz:
What's your symbol?

Reversed Pentagram
Antichrist much? You are the Reversed Pentagram. You should get it tattoed between your shoulder blades like Matt Zane.....(go to google images and type in Matt Zane, the first picture shows it well.)
Quizzes by myYearbook.com -- the World's Biggest Yearbook!

About Me Personality Quiz
What is your name?:
JayceEmirikol
How old are you?:
38
When is your Birthday?:
Jan 1st
What is your zodiac sign?:
Capricorn
Where were you born?:
Ohio
Where do you live now?:
Ohio
What color eyes do you have?:
blue
What color hair do you have?:
brown/blonde
How tall are you?:
6'3"
How much do you weigh? (Be Honest Ladies):
215#
What is your race?:
caucasian
What is your worst fear?:
unknown
Do you smoke?:
no
Do you drink?:
occasionally
Do you cuss?:
only when I'm awake
Do you use drugs?:
no
Have you ever or will you ever steal?:
yes, in my past
Are you dependable and/or trustworthy?:
yes
Do you play in a band or play an instrument?:
no
Do you have any tattoos and/or piercings?:
no
If you had a favorite serial killer who would it be?:
Jack the Ripper
Do you suffer from depression disorder?:
not any more
If you had a choice about how you wanted to die what would it be?:
while having an orgasm
Have you ever tried to commit suicide?:
no
Have you ever purposely caused harm to yourself or someone else?:
no
What subculture do you belong too?:
unknown
Are you evil?:
if the occasion calls for it
Do you believe that you can be possesed?:
unknown *head spins 360 degrees*
Are you a paranoid person?:
WHAT? WHO SAID THAT?
Do you ever get jealous of somebody else?:
no
Are you obsessive and/or compulsive?:
no, no, no, no, what was the question?
Are you a violent person?:
I use to be, but not anymore
Do you take your anger out on other people?:
I use to be mentally abusive, see above
Do you blame other people for your mistakes?:
no, I fucked up myself, still aint right
What is your favorite game?:
City of Villains
What is your favorite movie?:
The Crow
Who is your favorite band?:
Disturbed
What is your favorite song?:
Remember
What kind of books and/or magazines do you read?:
fantasy/sci-fi/horror/gaming mags
What is your favorite color?:
black
What is your favorite food?:
anything spicy
What is your favorite drink?:
diet pepsi
Do you own a pari of converse?:
no, but I'll converse if you ask
Do you own a pair of dickies?:
if I did my wife would be in orgasmic bliss
Would you ever kill yourself or someone else?:
only to protect my loved ones
Are you a virgin?:
if you need me to be I'll play along
Are you kinky?:
you deserve a spanking for that question
Do you like biting?:
depends on where it's at
Do you masturbate?:
when I have to, yes I do
Do you watch pornography?:
only high class po....screw it, yeah
Have you ever dyed your hair an unusual color?:
no
Have you ever shaved your head in a socially unacceptable way?:
no
Are you hyper active person?:
no
Are you religious?:
no
Do you have any self inflicted scars?:
no
Does pain turn you on?:
yes, if done correctly
Do you stand for originality and creativity?:
the more the better
Do you like meeting new people?:
wouldn't be here if I didn't
What do you like most about life?:
the fact that I'm not dead.....yet
What do you dislike most about life?:
the people who ruin it for the rest of us
Do you believe in love at first fright?:
with all my heart and soul
Have you ever pierced a body part yourself?:
no
Have you ever had to beg for dinner money?:
no
Do you own a car?:
yes
Have you been to jail, yet?:
no
Are your clothes held together with safety pins?:
no
Do you have actual scars from punk rock shows?:
no
Have you ever vomit while making out?:
no
Have you held a job for less than a day?:
yes
Do you own more than two pair of jeans?:
yes
Have you ever had to fuck stuff up for no good reason?:
all the time
Have you ever been kicked out of your parents house?:
no
Have you ever been fired from your job because of your attitude?:
yes
Does the world piss you off?:
no just some of the idiots on it




| | | |
| --- | --- | --- |
| Greed: | Very High | |
| Gluttony: | Medium | |
| Wrath: | Medium | |
| Sloth: | Medium | |
| Envy: | Medium | |
| Lust: | Medium | |
| Pride: | Very Low | |



Take the Seven Deadly Sins Quiz

The Dante's Inferno Test has banished you to the Second Level of Hell!
Here is how you matched up against all the levels:
Take the Dante's Inferno Test




Advanced Global Personality Test Results

Take Free Advanced Global Personality Testpersonality tests by similarminds.com

Freudian Inventory Results

Oral (60%) you appear to have a good balance of independence and interdependence knowing when to accept help and when to do things on your own.
Anal (23%) you appear to be overly lacking in self control and organization, and possibly have a compulsive need to defy authority. If you are too scatterbrained, you will not develop much as a person as you will habitually switch paths before you ever learn anything.
Phallic (90%) you appear to have issues with controlling your sexual desires and possibly fidelity.
Latency (56%) you appear to have a good balance of abstract knowledge seeking and practicality, dealing with real world responsibilities while still cultivating your abstract and creative faculties and interests.
Genital (83%) you appear to have a progressive and openminded outlook on life unbeholden to regressive forces like traditional authority and convention.


Take Free Freudian Inventory Testpersonality tests by similarminds.com

table style="width: 320px; border: 1px solid gray; font: normal 12px sans-serif; background-color: white;">

What Kind of Serial Killer Would You Be?

Your Result: Organized and Goal-Oriented

You're a planner. You'd carefully plot each murder, and carry it out methodically. You'll kill them in one location and move them to another later, and you'll study up your forensic science. The good news is, you're much harder to catch.
You won't kill for the person, you'll kill for material gain. Your goal is finance, not a psychopathic compulsion- but you have absolutely no problem killing as many people as necessary to get what you want.

Organized and Mission-Oriented
Disorganized and Gain-Oriented
Organized Visionary
Organized and Hedonistic
Disorganized and Mission-Oriented
Disorganized and Hedonistic
Disorganized Visionary
What Kind of Serial Killer Would You Be?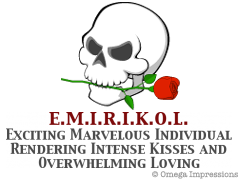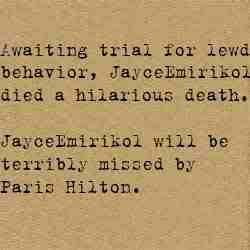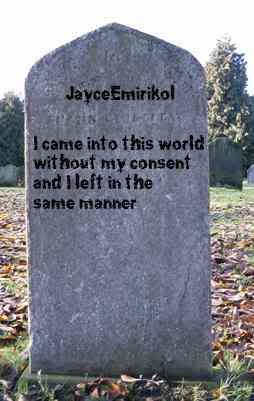 I'm fascinated by dark imagery and the macabre.

I also like fantasy. The images that artists come up with are some of the most beautiful artwork I've ever seen.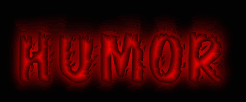 Now for the lighter side of life, or at least what I find to be the lighter side of life. The type of shit that I find humorous. According to everyone I know my sense of humor is sarcastic, twisted, and dark. Well, they also say it's perverted, but more on that later.

Guys' Rules
At last a guy has taken the time to write this all down. And finally… we have theguys' side of the story. (I must admit, it's pretty good.)
We always hear "the rules" from the female side.
Now here are the rules from the male side; these are OUR rules!
Please note... these are all numbered "1" ON PURPOSE!


1. Men ARE NOT mind readers.

1. Learn to work the toilet seat.
You're a big girl. If it's up, put it down.
We need it up, you need it down.
You don't hear us complaining about you leaving it down.

1. Sunday sports. It's like the full moon
or the changing of the tides.
Let it be.

1. Shopping is NOT a sport.
And no, we are never going to think of it that way.

1. Crying is blackmail.

1. Ask for what you want.
Let us be clear on this one:
Subtle hints do not work!
Strong hints do not work!
Obvious hints do not work!
Just say it!

1. Yes and No are perfectly acceptable answers to almost every question.

1. Come to us with a problem only if you want help solving it. That's what we do.
Sympathy is what your girlfriends are for.

1. A headache that lasts for 17 months is a problem. See a doctor.

1. Anything we said 6 months ago is inadmissible in an argument.
In fact, all comments become null and void after 7 days.

1. If you won't dress like the Victoria's Secret girls, don't expect us to act like
soap opera guys.

1. If you think you're fat, you probably are. Don't ask us.

1. If something we said can be interpreted two ways and one of the ways makes
you sad or angry, we meant the other one.

1. You can either ask us to do something or tell us how you want it done, not
both. If you already know best how to do it, just do it yourself.

1. Whenever possible, please say whatever you have to say during
commercials...

1. Christopher Columbus did NOT need directions and neither do we.

1. ALL men see in only 16 colors, like Windows default settings
Peach, for example, is a fruit, not a color. Pumpkin is also a fruit. We have no
idea what mauve is.

1. If it itches, it will be scratched. We do that.

1. If we ask what is wrong and you say "nothing," we will act like nothing's
wrong. We know you are lying, but it is just not worth the hassle.

1. If you ask a question you don't want an answer to, expect an answer you don't
want to hear.

1. When we have to go somewhere, absolutely anything you wear Is
fine...Really.

1. Don't ask us what we're thinking about unless you are prepared to discuss
such topics as baseball, the shotgun formation, or golf.

1. You have enough clothes.

1. You have too many shoes.

1. I am in shape. Round IS a shape!

1. Thank you for reading this.
Yes… I know I have to sleep on the couch tonight;
but did you know men really don't mind that?
It's like camping.

How to kill a South Dakota eel


Little Johnny was 11 years old, and like other boys his age, rather curious. He had been hearing quite a bit about courting from the other boys, and he wondered what it was and how it was done.
One day he took his questions to his mother who became flustered. Instead of explaining things to Johnny, she told him to hide behind the curtain one night and watch his older sister and her boyfriend. This he did the following morning. Here is what Johnny described to his mother:
"Sis and her boyfriend sat and talked for a while, then he turned off most of the lights. Then he started kissing and hugging her. I figured sis must be getting sick, because her face started to look funny. He must have thought so too, because he put his hand inside her blouse to feel her heart, just like a doctor would except he is not as smart as the doctor because he seemed to have trouble finding her heart. Sis must have put some bigger fruit under her blouse this time because her boyfriend kept on saying how they were the largest melons he had ever felt. He must of gotten real hungry from all that kissing and stuff because she let him take off her blouse and suck on both of them for a long time."
"Then he started getting sick too, because pretty soon both of them were panting and getting all out of breath. His other hand must have been getting cold, because he put it under her skirt. About this time, sis got worse and began to moan and sigh and squirm around and slide down toward the end of the couch. Then this was when the fever really started. I knew it was a fever because sis told him she felt really hot. Finally I found out what was making them so sick. A big eel had gotten in his pants somehow. It just jumped out of his pants and stood there about 12 inches long! Honest! Anyway, he grabbed it in one hand to keep it from getting away. When sis saw it, she really got scared. Her eyes got big and her mouth fell open and she started calling out to God and stuff like that. She said it was the biggest one she had ever seen. I should have told her about the one at the lake. Anyway, sis got brave and tried to kill it by biting its head off. All of a sudden she made a noise and let the eel go. I guess it bit her. Then she grabbed it with both hands and held it tight while he got a muzzle out of his pocket. He slipped it over the eel's head to keep it from biting her again. Sis laid back and spread her legs so she could get a scissor lock on it, and he helped by laying on top of the eel. The eel put up a hell of a fight! Sis started groaning and squealing and her boyfriend almost upset the couch. I guess they wanted to kill the eel by squashing it between them. They must have been getting shocked by the eel because they were shaking a lot. After awhile, they both quit moving and gave a great sigh. Her boyfriend got up, and sure enough, they had killed the eel. I knew it was dead because it just hung there limp, and some of the insides were hanging out. Sis and her boyfriend were tired from the fight, but they went back to courting anyway. He started hugging and kissing her again, and by golly, the eel was not dead! It jumped straight up and started to fight again. I guess eels are like cats; they have nine lives or something. This time, sis jumped on it and tried to kill the eel by sitting on it. After a long fight, they finally killed the eel. I knew it was dead because I saw sis's boyfriend peel its skin off and flush it down the toilet."

OK, now for what everyone says it my perverted side. I don't think it's perverted, but I'm told that it is. To each his own I guess.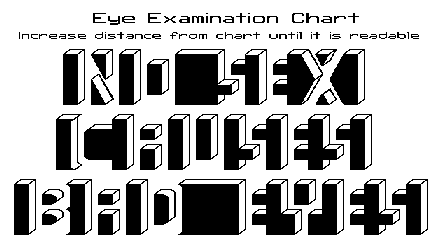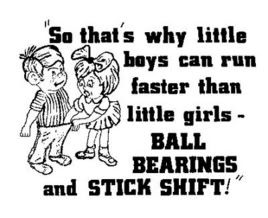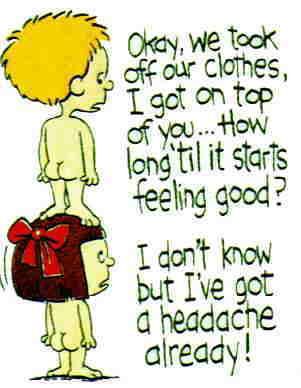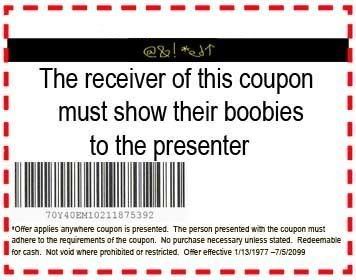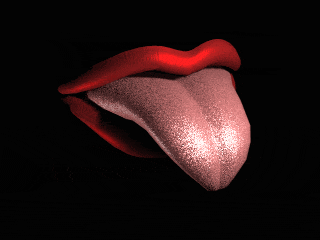 Take the quiz:
Which Random Irish Gaelic Phrase Are You?

Teastaioinn cineal uaim
Teastaioinn cineal uaim - 'I want sex.'Horny little bugger, aren't you? You enjoy porn and being naked. Hell, you're probably naked right now. Both hands on the keyboard, you pervert!
Quizzes by myYearbook.com -- the World's Biggest Yearbook!

Take the quiz:
What kind of sex should you have?

Kinky
You like whips, chains..... crazy stuff. You are creative with sex. Keep it going!!!!! I hope you have a partner as kinky as you, otherwise you wont be satisfied.

Quizzes by myYearbook.com -- the World's Biggest Yearbook!



Your Seduction Style: Au Natural



You rank up there with your seduction skills, though you might not know it.

That's because you're a natural at seduction. You don't realize your power!

The root of your natural seduction power: your innocence and optimism.


You're the type of person who happily plays around and creates a unique little world.

Little do you know that your personal paradise is so appealing that it sucks people in.

You find joy in everything - so is it any surprise that people find joy in you?


You bring back the inner child in everyone you meet with your sincere and spontaneous ways.

Your childlike (but not childish) behavior also inspires others to care for you.

As a result, those who you befriend and date tend to be incredibly loyal to you.



You have a sexual IQ of 159




When it comes to sex, you are a super genius. You have had a lot of experience, and sex interests you so you know a lot about it. You pride yourself on being a source of information and guidance to all of your friends.



Take this quiz at QuizUniverse.com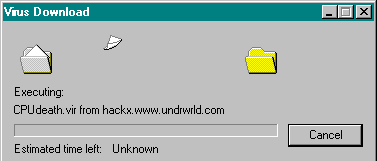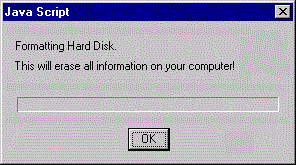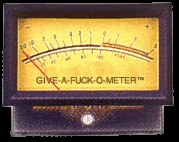 PASS THE AXE

"Pass me something Sharp and Wicked and I'll pass it back don't worry I'll pass it back."

Hey click on the axe and grab it. Get your hands bloody baby! Add it to your page or put it in a comment box. Doesn't matter where you put it just PASS THE FUCKIN AXE!




PASS THE AXE
"Pass me something Sharp and Wicked and I'll pass it back don't worry I'll pass it back."

Hey click on the axe and grab it. Get your hands bloody baby! Add it to your page or put it in a comment box. Doesn't matter where you put it just PASS THE FUCKIN AXE!


Now look deep into the center of the spinning circles for 30 seconds. Let your mind clear and fall into the deep recesses of your psyche.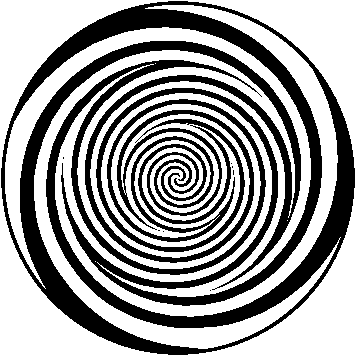 Now that your under my hypnotic control you feel inclined to give me a nice rate. After rating my page you will forget this subliminal message.