Advanced Global Personality Test Results
| | | |
| --- | --- | --- |
| Extraversion | |||||||||||||| | 56% |
| Stability | |||||||||||||||| | 66% |
| Orderliness | |||||||||||||| | 60% |
| Empathy | |||||||||||||||||||| | 83% |
| Interdependence | |||||||||||||||||| | 76% |
| Intellectual | |||||||||||||||||||| | 83% |
| Mystical | |||||||||||||||||| | 76% |
| Artistic | |||||||||||||||||||| | 90% |
| Religious | |||||||||||||||||| | 76% |
| Hedonism | |||||||||||||||||||| | 83% |
| Materialism | |||||||||||| | 50% |
| Narcissism | |||||||||||||||||| | 76% |
| Adventurousness | |||||||||||||||||| | 76% |
| Work ethic | |||||||||||||||||||| | 83% |
| Self absorbed | |||||||||||||||||| | 76% |
| Conflict seeking | |||||||||| | 36% |
| Need to dominate | |||||||||||| | 50% |

| | | |
| --- | --- | --- |
| Romantic | |||||||||||||||| | 63% |
| Avoidant | |||||||||| | 36% |
| Anti-authority | |||||||||||| | 50% |
| Wealth | |||||||||| | 36% |
| Dependency | |||| | 16% |
| Change averse | |||||||||| | 36% |
| Cautiousness | |||||||||||||||||| | 76% |
| Individuality | |||||||||||||||| | 63% |
| Sexuality | |||||||||||||||||||| | 83% |
| Peter pan complex | |||||||||||| | 43% |
| Physical security | |||||||||||||||| | 70% |
| Food indulgent | |||||||||||| | 43% |
| Histrionic | |||||| | 30% |
| Paranoia | |||||||||||||| | 56% |
| Vanity | |||||||||||| | 50% |
| Hypersensitivity | |||||||||||||||||| | 76% |
| Female cliche | |||| | 16% |
Take Free Advanced Global Personality Test
personality tests by similarminds.com
What Kind of Seducer Are You?
More Great Quizzes from Quiz Diva
Your Seduction Stye: "Sweet Talker"
Your seduction technique can be summed up with "charm".
You know that if you have the chance to talk to someone...
Well, you won't be talking for long! ;-)
You're great at telling potential lovers what they want to hear.
Partially, because you're a great reflective listener and good at complementing.
The other part of your formula? Focusing your conversation completely on the other person.
Your "sweet talking" ways have taken you far in romance - and in life.
You can finess your way through any difficult situation, with a smile on your face.
Speeding tickets, job interviews... bring it on! You truly live a *charmed life*
Take the quiz:
"What Kinda Kiss R U?"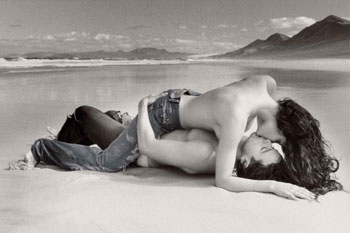 Tender Kiss
The tender kiss is the feeling where you can be anywhere and show your feelings.
Take the quiz:
"What do you love about making love?"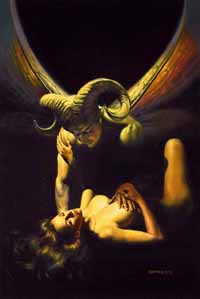 Love
You are a lover of love. You love to love and be loved. You are perhaps a hopeless romantic but those are rare nowadays. Think of it as a gift. Whether you are saving yourself for that special someone or you have already found him or her. You are part of an almost extinct species of human. The kind that believe in true love... Because love is truly beautiful!
Take the quiz:
"RANDOM QUESTION PERSONALITY QUIZ! VEEEERRRRY TRUE RESULTS!!!!!!!!!!!!!!!!!!!!!!!!!!!!!!!!!!!!!!!!!!!"

TRUE PERSONALITY
YOU'RE TRUE BLUE! EVERYONE THINKS YOU'RE REALLY NICE AND YOU SHOW A LOT OF RESPECT FOR OTHERS AS WELL AS YOURSELF. I WOULDN'T BE SURPRISED IF I SAW YOU WINNING AN AWARD OR SOMETHING ON TV. YOU ARE VERY TRUE TO YOURSELF AND YOU ARE THE SAME AROUND YOURSELF AND YOUR FAMILY AS YOU ARE TO OTHERS! THIS IS A VERY GOOD QUALITY! THANKS FOR TAKING THE QUIZ!
Take the quiz:
"Which God or Goddess are you?"

God of Life
Happy, hyper, and just in love with life. You don't mind being alive, in fact you love it, you like being who you are and just having a good time. You are what makes the heart beat and children be born. Sweet, and cute.
What's Your Disorder ?
brought to you by
Quizilla
Or are you ?
Which UNDERWORLD character are you?
brought to you by
Quizilla
VICTOR: You are victor!
1400-years-old, he is the supreme Vampire overlord who has been sleepong to restore his power.
Selene trusts him as she trusts no one else and daringly awkens him when no one else believes her discovery of the Lycan plot to destroy the Vampires. Viktor is tall, powerful, haught, and ostentatious. And ruthless. He had his own
daughter, Sonja, executed when it was discovered she was secretly involved with a lycan leader. Many have elevated him to celebrity status. Many others wish him dead.
But Viktor has his own secrets and a dark side no other Vampire has ever known ... he may have been the one who began the ancient battle between Lycans and Vampires.
Take the quiz:
"What does your birth month reveal about you?"

March
Attractive personality.sexy. Affectionate.Shy and reserved. Secretive. Naturally honest, generous and sympathetic. Loves peace and serenity. Sensitive to others. Loves to serve others. Easily angered. Trustworthy. Appreciative and returns kindness. Observant and assesses others. Revengeful. Loves to dream and fantasize. Loves traveling. Loves attention. Hasty decisions in choosing partners. Loves home decors. Musically talented.Loves special things. Moody.
What elemental dragon are you?
brought to you by
Quizilla
Your a water Dragon! Congrats! Like ice dragons,
you are extremly powerful, but show it more
often. You are a leader, and like to speak your
opinion. AND, you are charming, swift, and
great at dancing, ou enjoy getting stuck in the
rain, playing with friends, and swimming
anywhere! Wat-ER you wating for?