•·.·´¯`·.·•Lozy•·.·´¯`·.·•
<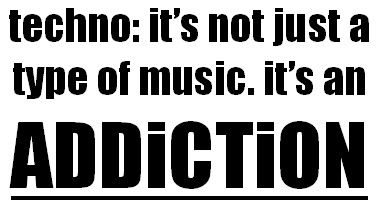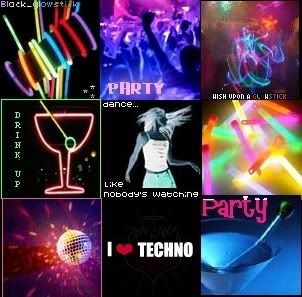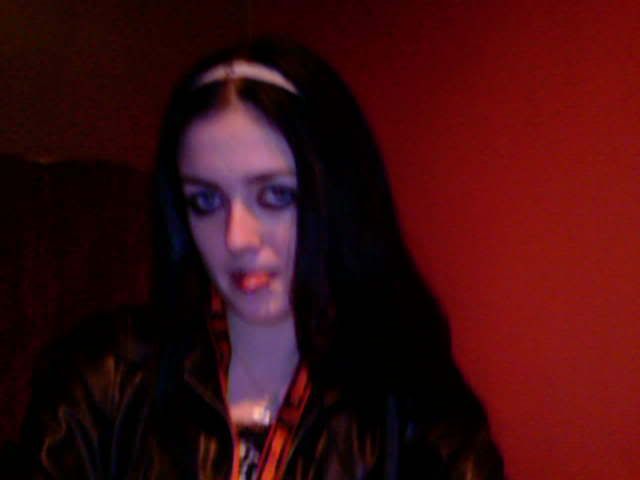 My Favorite Bands

- Prodigy

- Marilyn Manson

- Faithless

- Cradle of Filth

- The Chemical Brothers

- Slipknot

- Dj Producer

- Dj Skinhead

- Korn

- The Horrorist

- Ragin Speedhorn

- Rammstien

- Deftones

- Mindless Self Indulgence

- Peyton

- Paul Van Dyke

- Lights of Euphoria

- VNV Nation


Well lets see to start of my name is Louise
and im 18, im a fully qualified nursery nurse and im not long back from working in magaluf as a kids rep, im tall wiv black hair soon to be orange (not ginger) n bloo eyes, am a big fan of piercings, got 15 :P, ave also got 6 tatoo's
Team Steamin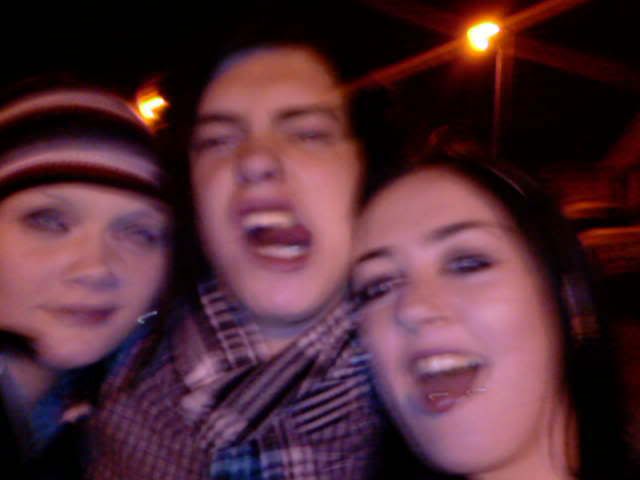 luv all sorts of muzik but mostly punk, metal n rock, muzik is a big part of my life.
This iz meh looking super kool, haha!
Meh and Jacqueline in The Garage

which zodiac fairy are you???UPDATED detailed answers
brought to you by
Quizilla
Meh and Leigh in The Garage looking pure sparkled lol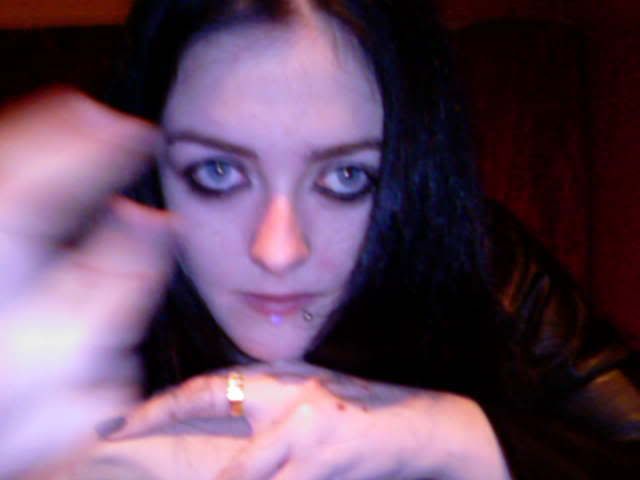 Look into my eyes!
Meh in my house
i live in glasgow wooo, how exciting while here i go 2 gigs, i think ive been to around 40 not including local gigs, go out drinkin wiv sum very selected few pals and go 2 clubs mainly the cathouse and the soundhaus
then end up at a party somwere.
I smoke and drink
Ingram and myself in The Garage, it really does suck!
Your element is Rain: Sad, lonely, distant and
unique. You are quite distant from emotion and
people, but you have been made this way by one
thing or another. You are truly unique yet fail
to see it and are quite creative be it in art,
music, writing, ect.. You used to let people in
now you don't even bother to try, having been
hurt so many times in the past. Your attitude
is that you don't need anyone but yourself,
people are just trouble waiting to happen. But
you really do want to trust someone no matter
if you see it or not, deep down your waiting
for someone to come and set you free. This kind
of depression can turn dangerous, don't let
them get to you. Not everyone in the world will
hurt you. Humans are humans and are not
perfect. So most likely sooner or later you'll
meet someone who feels like you do and perhaps
your shell will eventually disappear.
.:-|What is your true element?|-:. -With Anime Pictures and detailed answers-
brought to you by
Quizilla
im addicted 2 squares( the crisps) smarites n solitaire
mon the buggles!
You scumbag, you maggot. You cheep lousy faggot. Merry Christmas you arse!
~*Some of my likes*~
Lava Lamps
Neon Lights
Rain
Muzik
Films
Invader Zim
Family Guy
Teenage Mutant Ninja Turtles
VR
Strobe Lights
Doc Martins
Tatoo's
Piercings
DDR
Tim Burton
Dr Seuss
Stanley Kubrick
Irvine Welsh
New Rocks
My new recent fashion
I wanna be a club kid!!

I adopted a cute lil' fairy fetus
from Fetusmart! Hooray fetus!
www.photobucket.com/albums/b113/louisecuddihy a just uploaded sum new photies from my pals 21st birfday, they r gud.
ta!! *mwah*
MmMmMmMmMm Kieth Flint *drools* seen him live 5 times!! yey!!
ne1 else agree he's really hot? Huh ? Huh ?

I adopted a cute lil' gothy fetus
from Fetusmart! Hooray fetus!
I love taking pictues, i alwayz do it when im drunk though lol

I adopted a cute lil' clown fetus
from Fetusmart! Hooray fetus!
Can u pleaze tell meh before adding meh to your friends list!
Thanx

Movies

- Trainspotting

- Blade

- Donnie Darko

- The Acid House

- Powder

- Monkey Bone

- Edward Scissor Hands

- Minority Report

- Queen of the Damned

- Identity

- Battle Royale

- Cube

- Romper Stomper

- American History X

- Alien

- Switch Blade Romance

- Human Traffic

- Ginger Snaps

- Fear and Lothing in Las Vegas

- Party Monster

- Irreversable

- Saw trilogy

At the moment my fav songs would have to be
Neophyte - Hard Step Future Force
The Horrorists - One night in new york city
Mindless Self Indulgence - Shut me up
Hole - Celebrity Skin
My fav movies just now would have to be
Fear and Lothing in Las Vegas
Stoned
The Big Lebowski
Donnie Darko (as alwayz)
"What the fuck did you do Frank ? You killed her man"
Nightclubs/Dancings - The Cathouse, The Soundhaus
Pubs/Bars - mostly just Rg's (also known as Rock Gardens)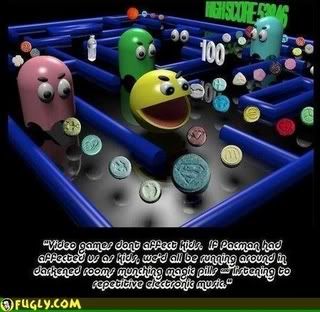 xx