~Under New Ownership~ "smiles"
Set at 02:45 on March 20, 2021
WHAT MOCKERINGBIRD IS DOING






Welcome to my playful and straight-up honest side; before we get into who I am, let's make a few things straight, which may clear some possible misconceptions up, dears. I would like to give a piece of reality when it comes to me. You play nice with me, I'll give you the same back, meaning respect, trust, and friendship, no price to any of it. I don't mind a little flirty message here and there; just don't do the one-liners; it bores me; at least make some effort. I don't answer to Brat, little one, young lady, or any other adorable little names unless I find that you're worth the attention. Furthermore, if you can't control your actions toward me, meaning your starting to irritate me, just don't do it; it just may be a big O shit for you.





My name is not important until the time I chose to share it. If you ever find me offensive or rude, it may be my way of communicating through my writing. I am not a bitchy whiney little drama queen, just like to be honest. I'm a bit of hard ass at times with a bit of a bite when I feel hard truth needs to come out. I find humanity extremely narrow-minded; to be honest, some of them are nothing but parasites who love to inflict pain, torment, and drama to feel superior to others they see as weak. I am a firm believer that people show their true colors sooner or later; karma does come calling on its own time. Yes, Ladies and gentlemen, I'm a hard ass but will always be fair, honest, and upfront even if it hurts feelings.




I am always willing to make a new friend as long as there is respect, trust, and boundaries. I find dignity and respect are a must when dealing with people; it goes both ways. Sometimes I find myself falling short of understanding when it comes to disrespect and trust, I am old school, disrespect me, you're going to feel the heat. At least I would never treat anyone as puppets or anything less than a human being, I'm not one that likes to break people's spirits for selfish reasons. It's sick to think people are so twisted to harm others for self-advancement and pleasure. I grew up from the mean girl days, which were very short-lived; I see them now as childish and lacking empathy toward others. Some people are very twisted; in their ways, they dig to find any weaknesses or usefulness in someone they see as a mark or easy to manipulate. I feel it's really sad for both parties in my own opinion, have you heard the saying, "Fool me once shame on you, fool me twice shame on me." I believe people need to familiarize themselves with that saying, we all go through times we want to trust people even if it's clear they're not a friend or ever were.






If you get an inclination someone is untrustworthy, trust your gut instincts when dealing with people. Some are there to find people to use for their own deceitful purpose, like feed you with false information to watch the show they create come to light make them look like the victims. Trust me; this game really never gets old; it's all about them and what they can get from the person or persons. I hate when people fall for these people's dumb and deceitful lies, especially when they use false and fabricated stuff to frame, belittle and abuse people they can't control. It's quite pathetic of these childish, abusive people, to be honest, in the end, it always comes back around, can't play the victim while wearing the wolf in sheep clothing or the sheep in wolfs clothing..lol





I have been on this site for over ten years now, which I have seen many people come and go. When I am adulting, I educate myself, finding new interest in my magical and spiritual life, giving me a sense of balance and comfort. I practice my own beliefs, which have been passed down from my ancestors for generations. I am not a follower of one religion or spiritual path; I implement what feels right for my spiritual growth. I have a very passionate personality and mentality; if I can't be my authentic self, this makes me feel fake toward others. Some people exist just to be something they are not, so they try to make others into a damn joke for their favorite pastime because they feel like they don't exist or are not seen by others unless they make themselves look powerful in their delusional mindset by belittling others. You know what happens to the mean kid when they grow up, they become a hateful adult who never learned there is always someone that is going to bring them down a peg or back to reality.






Over a lifetime, I have faced many forms of abuse physically, mentally, and sexually, does this abuse affect my life yep, but it does not control me or my actions towards others in most circumstances. I still have triggers but I am learning to see them and deal with them. I don't blame every man in the world for the actions of a few or make the past an excuse to attack people. My belief goes this way "Two Wrongs Don't Make a Right" when you become the abuser for the actions of someone in your past. I never would ever put myself in someone else's hands to make myself whole or happy it all starts with self-work and acceptance. I am very lucky to have some amazing people to help me trust in humanity again, some from this very site which I am so grateful for. There have been many occasions where I trusted people, and they used my abuse for their own needs or advantage; in turn, Karma comes calling doesn't have to raise a hand.

My life is not for others to dictate, control, or interpret, which means it is mine to decide to share or not.

That is a fact.




| | |
| --- | --- |
| Member Since: | Mar 13, 2021 |
| Last Login: | May 02, 2021 |
| Times Viewed: | 917 |
---
| | |
| --- | --- |
| Times Rated: | 91 |
| Rating: | 9.942 |
Rate this profile


---

KatriannexVeldonxDrakul
16:41
Apr 26, 2021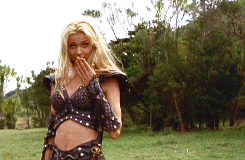 Mistress of The Celtic Order of the Wolf (Coven) and Blood Kindred


If you wish to join either, please message me.
xXWickedTemptationsXx
02:09
Apr 25, 2021

IveXtastedxthexrainbow
05:41
Apr 24, 2021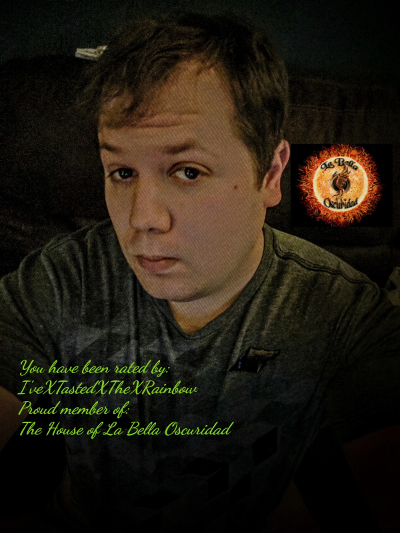 [
All Comments
]