Welcome to my realm.

I am simply Moreish. Happy to chat though I tend to ignore people. Not out of rudness but mainly because I can't be bothered.

Think you know me? Think again. Once you start to see me I will change.

Enjoy the read, there is a question template that might introduce me to you. And one in italian for my other world.

Ciao for now

28/11/07 - having just gotten back from Italy I am settling back into normal days and as usual struggling a little with it all.

Am over whelmed with the desire to return as I miss my family and friends - and as usual in desperate need to get laid ;)



You Are Number:



What guilty pleasures lay before mine eyes, to tempt me, to entice me, to devour me entirly.... Thou thrill my core.....(Me 2005)


I belong to the Death.......... for he is the one to fear.... and the only one that dares to share my crypt at day break....




That I can not touch, I yearn for,
For that I can not feel, I want,
Because that I can not caress, I desire,
As that I want to posses, I will have!
(Me 2004)


Stay, O Sweet, and do not rise,
The light that shines comes from thine eyes;
The day breaks not, it is my heart,
Because that you and I must part.
Stay, or else my joys will die,
And perish in their infancy.
(Anon 16th c)


PROFILE ON ME!!!!
What is your name?: Moreish
How old are you?: 30+
When is your Birthday?: 27/1
What is your zodiac sign?: Aquarius
Where were you born?: Milan, Italy
Where do you live now?: Sydney Australia
What color are your eyes?: Hazel/green
What color is your hair?: Auburn.. like caramel, or honey
How tall are you?: 6ft 2inches, or 189cm... yes very tall... lucky me
How much do you weigh? (Be Honest Ladies): none of your damed business!

What is your race?: F1
What is your worst fear?: failing at what I attempt, but it doesn't stop me from trying
Do you smoke?: when I drink
Do you drink?: when I smoke
Do you cuss?: where ever possible
Do you use drugs?: never

Have you or will you ever steal?: I am not an angel.....
Are you dependable and/or trustworthy?: I am a good girl
Do you play in a band or play an instrument?: Guitar, vocals and compose
Do you have any tattoos and/or piercings?: Yes to piercing... I let you find out where

If you had a favorite serial killer who would it be?: I adhore those who take the lives of others for pleasure.. they have no right
Do you suffer from depression disorder?: Never
If you had a choice about how you wanted to die what would it be?: Old and when I sleep
Have you ever tried to commit suicide?: Never
Have you ever purposely caused harm to yourself or someone else?: Never intentionally
What subculture do you belong too?: The right to shop!!!

Are you evil?: No - I'm just a little off beat
Do you believe that you can be possesed?: oh yes
Are you a paranoid?: No.... but do you think I should be?
Do you ever get jealous of somebody else?: No, I can envy others, but not suffer from it. I have my own credit card ;)

Are you obsessive and/or compulsive?: Mildy obsessive with my internet life and highly compulsive with my shopping
Are you a violent person?: No, unless you drive badly in front of me!
Do you take your anger out on other people?: I try not to... but I am aquarius, so I am moody
Do you blame other people for your mistakes?: Not unless they have it coming

What is your favorite game?: See how much i can spend on my credit card before teh bank stops me hahahahha
What is your favorite movie?: Pretty in Pink... sad I know, but I grew up with it, so it works for me
Who is your favorite band?: I live for acid jazz... or really anything for me just don't come near me with country music!
What is your favorite song?: Underwater Love by Smoke City
What kind of books do you read?: Erotica and vampires

What is your favorite color?: To wear? Black and chocolate
What is your favorite food?: food in general. I live for you....
What is your favorite drink?: water or if i am out a gin martini
Do you skateboard?: ouch, no
Do you watch wrestling?: no
Do you study martial arts?: no

Do you own a pair of converse?: no, not stylish - most unattractive!
Do you own a pair of dickies?: a what?
Would you ever kill yourself or someone else?: If they intend to kill me, I will kill them first... survival of the fittest...

Are you a virgin?: Not last time I checked... and I check often....
Are you kinky?: I can be
Do you like biting?: oh yes... I love a nice hard shoulder....
Do you watch pornography?: Yes
Have you ever dyed your hair an unusual color?: many times, now I stay with my natural colour

Are you hyper active person?: I do not stay still for long.. I fidget from energy
Do you like to write poetry?: not for a long time
Do you like to do your own photography?: yes, only I know me, and how I should look
Do you like modeling and/or acting?: yes, but not for many years now
Do you have any self inflicted scars?: no

Are you religious?: Not really
Do you stand for originality and creativity?: I am aquarius, we are combination of both....
Do you believe in vampires?: I am one.. beleive in me
Does pain turn you on?: depending on the circumstance.. and how it is inflicted.. pull my hair and you have my attention....

Do you believe in witchcraft?: i practice a little
Have you ever played a oiuja board or used tarrot cards?: i do cards for those i love. I know things for which I can not explain
Do you like to rave or go to clubs often?: when i can, but not recently

Do you go to many concerts?: virtually never
Do you like meeting new people and hanging out?: I love people, I adore to learn new things especially new toys!
What do you like most about life?: everything, from the moment i rise to the moment i sleep.. and everything else in between

What do you dislike most about life?: hatred and those who inflict pain on others... it is unacceptable.
Do you believe in love at first fright?: i belive in lust at first site.. the rest comes later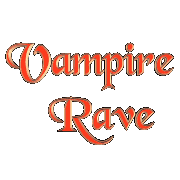 Vampire Rave
A closet Goth in a corporate world....
A little note to say thank you to the amazing people who have touched my heart by their amazing kind words, e-mails, comments and notes.
Please don't ever change, you bring a spark of life to this quiet world.....
Feel free to drop me a message I usually repsond in kind.
You are Lilith. Only a stake or sun will kill thebeast, for on a victims blood you will feast.
Which Living Dead Doll Are You?
">
For my italian friends:
>1. Che ore sono? 10.47pm
>2. Nome che c'è nella tua carta di identità? Monica
>3. Nomignolo? Dianna
>4. Quante candeline avevi sulla tua ultima torta di compleanno? 34
>5. Animali domestici?un cane che mi fa andare matta! si chiama Jazz... troppo carino, ma troppo cattivo!
>6. Colore degli occhi? un po maroni, un po verdi
>7. Colore dei capelli? biondo scuro...
>9. Numero di scarpe? 41
>10. Occhiali? alla sera.. perche sono fiera, e non mi piace essere visto con occhiali :P
>11. Piercing? si, ma non ti dicco dove :P
>12. Tatuaggi? skifo, no
>13. Quanto ti piace il tuo lavoro? e ok, preferisco essere un a donna di piacere... stare a casa.. shopping ecc hehe
>14. Luogo di nascita? Milano
>15. Residenza attuale? Sydney Australia
>16. Hai già bevuto un cuba libre? ???
>17. Ti sei già ubriacato(a)? si
>18. Ti sei già innamorato(a)? si
>19. Hai già amato qualcuno al punto di piangere? certo, poi lo ho accopato :P
>20. 2 o 4 porte ? 2!!! sportiva!
>21. Sprite o 7up? aqua
>22. Coca Cola o Pepsi? diet coke
>23. Lemonsoda o Oransoda? Martini!
>24. Caffè normale o con panna? odio l'cafe.. skifo!!
>25. Coperta o piumone? mmmmm piumone... amo il mio!
>26. Lasciare o essere lasciati? lasciare.. lo faccio troppo spesso hahah
>27. L'insalata che più ti piace? caesar, con pollo
>28. Numero favorito? 69 hahaha
>29. Perché???? se lo devo spigare, hai problemi >:)
>30. Zone in cui ti piace essere baciato(a)? da per tutto amore!
>31. Film preferito? Pretty In Pink
>32. Piatti favoriti? mmm un po di tutto
>33. Giorno della settimana preferito? Domenica
>34. Canzone preferita attuale? Underwater love di Smoke City - e come ascoltare me
>35. Programma della televisione? non mi piace molto la tv
>36. Preferisci dare o ricevere? tutte due
>37. Hai già nuotato nudo(a) si... shhh non dirlo a nessuno
>38. Ristorante preferito? tante....
>39. Fiori preferiti? Orchidee molto, gardenia, e daffodil
>40. Materia meno interessante? ??
>41. Bevanda alcolica? Martini tesoro! Gin!!!
>42. Sport da vedere in TV? F1.. amo
>43. Gelato? cassatta
>44. Animale preferito? mio cane
>45. Disney o Warner Bros? um... Warner Bros
>46. Ristorante o fast-food? Casa mia!
>47. Di che colore è il tappeto della tua stanza? legno scuro
>48. Che nome aveva il tuo pupazzo preferito da bambino? non mi ricordo
>49. Quante volte hai fatto l'esame per la patente? 1
>50. Come ti vedi da qui a 10 anni? di piu fantastica !!!
>51. L'ultima e-mail che hai ricevuto? di lovecuffs :P
>52. Sei già stato condannato per qualche crimine? si... guido troppo alla svelta :P
>53. Qual è il negozio che sceglieresti per spendere tutti i soldi di
>una carta di credito? Armani, Valentino e Chanel amore!
>54. Cosa fai di solito quando ti senti giù? Armani... Valentino, prada >:)
>55. Qual è la parola o frase che dici più volte? miiiiiiiiiiiiiiiiiiiiiiiiiiiii!
>56. Nome dell'amico/a che vive più lontano da te? Joe - italia
>57. Qual è la cosa che ti fa più arrabbiare? gente schemi
>58. Qual è la cosa più bella che esiste? per amare, per fare l'amore con tuo cuore
>59. Qual'è la cosa piu' brutta? la morte
>60. A che ora vai a dormire? di solito, molto tardi verso 1am
>61. Qual è la persona che meno probabilmente ti risponderà a questa
>mail? nessuno, perche lo mando solo a te
>62. Che ore sono? 11.03pm
>63. Dì una cosa sulla persona che ti ha mandato questa mail: sei ancora molto nuovo per me.. spero di sapere di piu :***

1. WHAT IS YOUR FULL NAME? Mistress Moreish to you
2. WHAT COLOUR UNDERWEAR ARE YOU WEARING? Black Satin and Lace
3. WHAT ARE YOU LISTENING TO RIGHT NOW? Rogue Traders, if you don't know who they are, down load the album!
4. WHAT WAS THE LAST THING YOU ATE? Your Brother
5. IF YOU WERE A CRAYON, WHAT COLOUR WOULD YOU BE? Pale Pink so I can draw myself all over DarkAdmin and make him furious
6. HOW IS THE WEATHER RIGHT NOW? Hot and Sultry… just the way I like it
7. LAST PERSON YOU TALKED TO ON THE PHONE? My ex boss – men have a hard time of letting go….
8. THE FIRST THING YOU NOTICE ABOUT THE OPPOSITE SEX? Their height…. I like my men tall…
9. DO YOU LIKE THE PERSON WHO SENT YOU THIS? I am related, I have no choice, but yes he's adorable
10. HOW ARE YOU TODAY? Never better, a little vampish today
12. FAVOURITE ALCOHOLIC DRINK? Martini darlink! Everyone knows that!
13. FAVOURITE SPORT? Sexercise - this should be an Olympic sport
14. HAIR COLOUR? Um, today I am blonde
15. EYE COLOUR? Hazel with a green rim
16. DO YOU WEAR CONTACTS? Yes, a change is as good as a holiday
17. FAVOURITE MONTH? January because it's my birthday day month!
18. FAVOURITE FOOD? Your shoulder
19. ARE YOU TOO SHY TO ASK SOMEONE OUT? Actually I am very timid.
20. SUMMER OR WINTER? Summer… I love a tan
21. RELATIONSHIPS OR ONE NIGHT STANDS My better half won't let me have one night stands *winks* relationship sex is so much better, it's deeper.
22. CHOCOLATE OR VANILLA? Chocolate! Silly question, vanilla is boring
26. WHAT BOOK ARE YOU READING? A weekend in Paris, a slilly little book of a young girls coming of age.
27. WHAT DID YOU DO LAST NIGHT? I had a dinner party for 10 people, where I made 3 types of home made pasta, drank much wine and had many dirty laughs. Was fabulous!
28. LAST PLACE YOU WENT ON HOLIDAY? China, Thailand, Finland, Italy and London in 2005. before that was Bali 2002
29. FAVOURITE SMELLS? Valentino
30. WHO/WHAT INSPIRES YOU? Triumph over tragedy – that which does not destroy us only makes us stronger.
31. BUTTERED, PLAIN, OR SALTED POPCORN Salt and vinigar flavoured yummy!!!
32. FAVOURITE CAR? XJSC Jaguar at 160K I may have to wait a little while or marry rich
33. FAVOURITE FLOWER? A single White Cateleya Orchid
34. HOW MANY KEYS ON YOUR KEY RING? About 30
35. CAN YOU JUGGLE? No
37. WHAT DID YOU DO FOR YOUR LAST BIRTHDAY? I pampered myself at the beauticians!
38. WHAT IS YOUR STAR SIGN? Aquarius darlink!
39. DO YOU OWN A DONOR CARD? Yes, regular donor – O Neg
40. WHAT IS THE FIRST THING YOU THINK OF WHEN YOU WAKE UP? Dam it, I hate to be interrupted when I'm OBE'ing



What was the chances Elder Dan..........


You are the the Swedish Chef.
You are a talented individual, nobody understandsyou. Perhaps it's because you talk funny.

FAVORITE EXPRESSION:
"Brk! Brk! Brk!"
HOBBIES:
Kokin' der yummee-yummers

FAVORITE MOVIE:
"Wild Strawberries...and Creme"

LAST BOOK READ:
"Der Swedish Chef Kokin' Bokin'"

QUOTE:
"Vergoofin der flicke stoobin mit der brk-brkyubetcha!"
What Muppet are you?
brought to you by Quizilla


MY BITTER SWEET

WHO WALKS ALONE AT NIGHT.
YET STILL SEES WITHOUT LIGHT.
STALKING THE SHADOWS WAITING FOR PREY.
IT IS I MY BITTER SWEET, AND IT IS YOU I CRAVE.

THE PALENESS OF YOU SKIN.
THE SWEETNESS OF YOUR FLESH.
I DRAIN YOU OF ALL THAT YOU ARE.
YOU BECOME ALL THAT I AM.

ALONE NO MORE, TOGETHER AT NIGHT.
ENSNARING MORTALLITY, IN UTTER DELIGHT.
WHO IS THIS OF WHOM I SPEAK?
EMBRACE AND WALK WITH ME, MY BITTER SWEET.

THROUGH ETERNITY, NO SENSE OF TIME.
MOMENTS PASS IN A BLINK OF THE EYE.
OUR MEMORIES OF ALL,WE SHALL LEAVE IN A BITE.
UNLESS LIFES BLOOD WE DRINK TONIGHT.

THIS IS TO YOU, MY BITTER SWEET..!!

©Krow2004
Taymos, thank you sweet heart!


How to make a Monica
Ingredients:

1 part jealousy

5 parts crazyiness

1 part beauty
Method:
Layer ingredientes in a shot glass. Add a little lovability if desired!



Global Personality Test Results Stability (79%) high which suggests you are very relaxed, calm, secure, and optimistic.. Orderliness (44%) moderately low which suggests you are, at times, overly flexible, improvised, and fun seeking at the expense of reliability, work ethic, and long term accomplishment. Extraversion (67%) moderately high which suggests you are, at times, overly talkative, outgoing, sociable and interacting at the expense of developing your own individual interests and internally based identity. Take Free Global Personality Testpersonality tests by similarminds.com





The following are all By Taymos (Krow)

THE BECOMMING SITTING ALONE, HERE IN THE MIST. WAITING FOR HER ETERNAL **KISS. ** SHE QUENCHES HER THIRST, PIERCES MY FLESH. I FALL THROUGH TIME, INTO HER ABYSS. HER INFECTION SPREADS, I LOSE MY SOUL. I BECOME HER .THE BECOMMING OF ME HER POISON FLOWS, THROUGH MY VIENS. I WALK WITH HER, THROUGH AN ENDLESS MAZE . SHE SHOWS HER WAYS, I CLAIM HER STRENGTH. SHE GIVES ME LIFE, FORSAKEN BY ALL. HER APPETITE SATED, HER DESIRE INDULGED. SHE CAME FROM THE DARK PLACE IN MY MIND. THEY SAY SHE'S A DEMON, BUT HOW CAN THAT BE? WITH A LOVE SO DEEP, AND TEARS OF BLOOD. AS SHE RUNS THROUGH ME, IMMORTAL I'LL BE! **BITE**


Follow me....

Follow me to a place you thought was only in a dream.
Before I came along, it's like nothing you had ever seen.

Follow me to the place you thought was not real.
Where darkness, and light collide seeming so surreal.

Follow me into the shadows, and embrace your fate.
When the sun shall rise, we will illuminate.

Follow me from the depths of hell to heaven's charms.
Together we can burn in each other's arms.

Follow me here to my sacred domain; there you'll be queen.
Bow to no other, eminent, you reign supreme.

Follow me here to watch our breath float lazily to the sky.
The morning frost shall not trespass onto our gazing eyes.

Follow me here and forget the world through which we pass.
Watch time go through the dripping hourglass.

Follow me


Heavens Rain

Passed down from mother to daughter in a sense.
Through past, present, and future tense.
Inheritance of beauty, Intelligence, and style.
All of this, Captured in a smile.

Passed down from generation, to generation.
In life's devine, obscured translation.
Look into the eyes of angels, To see resonating light.
Enter into Ethereal forests, Where dawn rules the night.

If angles were to wear faces, It would be theirs you'd see.
A simple glimmer from within their soul, Would change thee.
The heavens rained its beauty upon them, Making them Immortal.
Given the gift of life to pass on, Through out all that is all.

Cleansing all that is wrong, There is no evil, No good.
Just what is. Endlessly misunderstood.
They take away all of the hurt, Ending all of the pain.
Walk with them and forever walk in Heavens rain...

Inspired by your pic. of you and your mom....Krow



And my favourite:

Shadows Touch



I thought I saw you the other night.

In the faces of everyone I've met.

At every corner, at every turn, the same glimmer of light.

Why do you haunt me so, do you crave the Let.



The outline of your shadow follows me around.

On everything I seem to pass.

Even in this your beauty is abound.

I can not escape; it covers the ground sevenfold vast.



Are you my destiny calling, or are you a dream.

Lost in you, I wander endlessly.

Throughout time, so it would seem.

A torrent of blood filled tears spill anemically.



It's your shadow that is my temptation, in there I die.

Though not a death from life.

More as if in flight, rising to the midnight sky.

In these moments I do not strife.



For I know your shadows touch, will hold me forever.

Krow


If your eyes can see
the way to be
then sing with me
sing with me

If free you are
whose guiding star
will you follow
will you follow

the written word
has been heard
the voice is thrice
the thought you had

By Reptile666999.


Per Trinita:

Tu sei meravigliosa
E siamo come due stelle gemelle
Che orbitano vicine
Senza mai toccarsi
E ognuna brilla non da sola
Ma anche della luce dell'altra stella

Ti Voglio Sempre Bene Joe, anche quando non ci saremo piu....

Sulla mia scrivania....

sentire i tuoi capezzoli diventare duri nella mia bocca
deve essere il paradiso
vieni qui sulla mia scrivania
siediti a gambe large
e con la mia lingua ti farò vedere il paradiso
voglio leccarti tanto il clito fino a quando il tuo pussyjuice non mi bacgna tutta la bocca
mi piaci da matti
voglio sentire come ti bagni sulla mai bocca e sulle mie dita
voglio infilartele dentro + che posso
e li muoverle con passione
voglio farti godere baciandoti..
sentendo le tue labbra sulle mie
guardandoti negli occhi
ti voglio fare godere prima con la mano
e poi una volta ke hai goduto
te lo voglio mettere dentro
con forza e passione
entrerebbe facilmente una volta ke sei tutta bagnata per me
sarebbe bello farlo qui su questa scrivania
tu con le gambe larghe
seduta qui sopra
e le mie mani su di te
ti aprirei tutta
e ti farei godere tanto
voglio vederti godere per me amore mio
voglio sapere il tuo sapore..
voglio lekkarti fino a farti godere con la mia lingua
ti immaggino
con la skiena sopra
la scirvania
le tue gambe
contro il mio petto
le mie mani sulle tue cosce
le tue mani a tenerti dal tavolo
e io che te lo infilo sempre + dentro
e sempre con maggiore forza e passione
e io vogli ote
ce l'ho durissimo
è pronto per te
sono convinto ti piacerebeb molto
sulla mia scrivania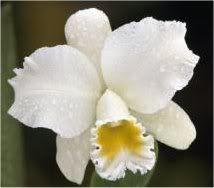 Please don't ask me if you can add me to your friends list - everyone is welcome - I am not so full of myself that i feel the need to give people permission to accept me. Everyone is welcome to add me, stalk me, message me or block me - it's a free site, live it!