Whatever you do, DON'T CLICK ON THIS!!!
"WELCOME, I HAVE BEEEN...EXPECTING YOU!
Hi THERE, JUST WANTED TO GIVE YOU A LITTLE ABOUT ME. I AM NOT READY TO KILL MYSELF JUST YET, AND THANKFULLY I HAVE NO NEED TO CUT, WELL NOT QUITE BUT IT HAS BEEN CLOSE AS I THINK BACK. I DO NOT JUDGE ANYONE, NO MATTER WHAT YOUR RELIGION, COLOUR, FOLLOWING OR LIFESTYLE. I DON'T AGREE WITH DRUGS (HAVEING SAID THAT I THINK WEED SHOULD BE LEGAL, PERSONALLY THINK IT WOULD HELP STOP ALOT OF PROBLEMS, I AM NOT LOOKING FOR A DEBATE ON THIS AS IT IS AN OPINION. I THINK THAT IS ENOUGH OF THE POLITICAL POINTS OF VIEW ETC. I ANSWER ALL MESSAGES SENT TO ME, I LOVE TO MEET AND CHAT TO PEOPLE, I LOVE "DIFFERENT" YOU KNOW..IF YOU LOOK, BELIEVE IN , DO ANYTHING DIFFERENT LET ME KNOW. I LOVE NEW KNOWLEDGE OF THINGS I DONT KNOW, COME ON SAY HI *WAVING*. IF YOU STOP BY PLEASE TAKE THE EXTRA FEW SECONDS TO RATE ME, IF YOU RATE ME LOW, TELL ME WHY!!! I LOVE CONSPIRICIES, IF YOU HAVE ONE LET ME KNOW.
~ ~ ~ ~ TATTOO'S ~ ~ ~ ~
I Have Two TATS & NO Peircing's (YET), Here are my tat's, Hope you like...
1.
2.
I AM A TERRIBLE FLIRT, I LOVE TO FLIRT, KEEPS YOU YOUNG AND FEELS GOOD AS LONG AS ITS FUN....
Ladies - I am a terrible flirt but harmless. I DON'T tell LIES and I am very truthful. What I say may embarass yo if I say your cue or pretty etc BUT, I am not lieing I say what I think...Just needed to clear that up.. Ask my wife. If i say your pretty or gorgous I am not being sarcastic or trying to get into your knickers (Well not trying to hard...) but I sincerly mean it so do me a favour and except a compliment. There are a few of us men around do give complimants for no other reason than its the truth... x
Scorpio




You are very dominant in bed, and you like to control your relationship in general.
You are so intense in the sack that none of your partners will ever forget you. You are an amazing lover, because you like to have an equal amount of give and take.
Sex matches: Cancer, Capricorn, Pisces


Take this quiz at QuizUniverse.com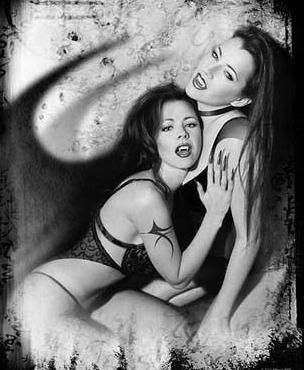 I LOVE ALL THINGS FROM THE NIGHT, LOVE WITCHCRAFT, NATIVE AMERICAN CULTURE, I LOVE REPTILES, BUT LOVE ALL ANIMALS. I AM CONSTANTLY LOOKING TO LEARN MORE AND MORE AS AND WHEN I CAN. ANY INFO IS ALWAYS WELCOME. I AM LEARNING TO PLAY THE ELECTRIC GUITAR (VERY SLOWLY) BUT GETTING THERE...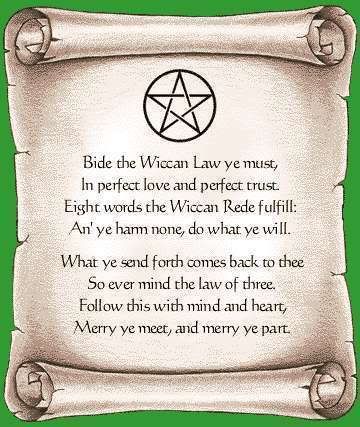 I WORK FOR A WELL KNOWN PENSION AND INVESTMENT COMPANY AS A CUSTOMER SERVICE ADVISOR BUT, I SPENT 16 YRS IN THE NHS (HEALTH SERVICE) I WAS A SNR OPERATING THEATRE TECH, I SPECIALIZED IN CARDIC SURGERY INCLUDING TRANSPLANTS, BUT HAVE DONE ALL TYPES OF SURGERY. I STOPED ABOUT 7 YEARS AGO DUE TO A SPINAL INJURY :( STILL MISS IT)
I WANT TO GET A MOTORCYCLE THIS YEAR, DONE HALF MY TRAINNG JUST NEED TO DO THE FINAL TEST, I REALLY WANT A HARLEY BUT A CHOPPER OF ANY DESCRIPTION WILL WORK. I WOULD LIKE TO CHOP MY OWN BIKE ONE DAY AND ALSO CONVERT A BIKE INTO A TRIKE..WATCH THIS SPACE ! ! ! !
I'M LEARNING TO PLAY THE ELECTRIC GUITAR, SLOW BUT SURE. I AM GETTING THERE, ALSO WANT TO LEARN TO PLAY THE DRUMS, BUT ITS FUN AND THATS THE IMPORTANT THING. I LOVE MESSING AROUND ON MY OWN WITH IT, PLUG MY BIG AMP INTO A WHALE (ON MY OWN OF COURSE) MY MUSIC TASTES HAVE CHANGED 180 DEGREES NOW PREFER MAINLY ROCK,METAL, LOVE, NICKELBACK,MANSON,MY CHEMICAL ROMANCE,NIGHTWISH (SEEING THEM IN MARCH) EVANESENSE ETC
I WAS HONOURED BY A FRIEND OF MINE THAT IS NATIVE AMERICAN , SHE BESTOWED UPON ME MY OWN NATIVE NAME, I SINCE HAVE BEEN TOO A FEW SWEATLODGE CEROMONYIES TO WHERE MY NAME WAS SHOWN TO ME TO BE CORRECT, SO I NOW KNOW THAT THE NAME MY FRIEND "BLACKWOLF" GAVE ME IS REALLY AND TRUELLY ME. HER NATIVE NAME GIVEN TO ME IS:
.... " EAGLEWOLF " ....
Here's a quote that I adore....
" Hear me , my cheiefs
I am tired, my heart is
sick and sad, from where
the sun stands I will fight
No more..Forever
Cheif Joseph - Nez Perce
I LOVE ALL THE MYSTRY AND INTREGUE THAT SURROUNDING THE NATIVE AMERICAN CULTURE AND ITS HISTORY. WE COULD LEARN ALOT FROM THE WISE PEOPLE IF WE COULD STOP LONG ENOUGH TO LISTEN TO THEM
IF YOU HAVE BELIEFS OR YOU ARE REALLY INTO SOMETING, DON'T FEEL BAD IF YOU NEGLECT IT FROM TIME TO TIME, AS LONG AS IT IS STILL IN YOU, IN YOUR HEART, ITS STILL PART OF YOU.
I HAVE LITTLE KNOWLEDGE IN THE DARK LORDS - VAMPIRES, AND HENCE THAT IS PARTLY WHY I AM HERE. I WISH TO LEARN FROM PEOPLE THAT KNOW RATHER THAN SOMEONE THAT HAS READ "A" BOOK OR WATCHED A COUPLE OF FILMS. I AM MORE THAN HAPPY FOR ANYONE TO MESSAGE ME WITH INFO OR SITES TO GO TO OR JUST IF YOU HAVE SOMETHING INTRESTING RELATING TO VAMPIRES, WICCA AND ALIKE. I AM NOT ON THIS SITE TO TRY AND BE A REBAL OR ANYTHING, PURELLY I LOVE THE GOTHIC SIDE OF LIFE AND I LIKE CHATTING TO PEOPLE. MY OUTLOOK, VIEWS AND TASTES HAVE CHANGED AS I HAVE GOTTEN OLDER, SO THEN PLEASE FEEL FREE TO CONTACT ME , BLEESED BE.
I HAVE SNAKES ( 1 GARTER,2 ROYAL PYTHONS, 8 CORNS, 1 DUMERILL BOA, 1 ARGUS MONITOR, 2 BEARDED DRAGONS AND FINALLY (MY BABY) 1x 14FOOT INDIAN PYTHON) i HAVE A PAIR OF EMPEROR SCORPIONS.
I ENJOY A GOOD LAUGH AND I LOVE TO BE ABLE TO HAVE A LITTLE FRIENDLY FLIRTING :!
I AM MARRIED TO A CANADIAN, I LOVE HER DEARLY, MY WIFE KNOWS I`M A BIG FLIRT SO NOT DOING ANYTHING WRONG. LIFE IS WAY TO SHORT TO WORRY ABOUT TRIVIAL THINGS IF IT HURTS NO ONE AND IT STAYS ON THE NET, SO BE IT, HENCE MY WIFE IS COOL WITH IT. I HAVE BEEN MARRIED ONCE BEFORE AND I HAVE A LITTLE BOY, CALLED ROBBIE. HE IS MY DARLING BOY, HE IS 15 NOW BUT UNFORTUNATLEY HE ID DISABLED. HE CAN'T WALK,TALK,SEE AND HAS ASTHMA, EPILEPSEY AND CERABEL PALSEY(NOT LOOKING FOR SYMPATHY BY THE WAY IT IS HOW HE IS). HE IS THE MOST HAPPIEST BOY YOU WILL EVER MEET, I LOVE YOU SON X
I LIKE PEOPLE THAT ARE TRUTHFUL AND HONEST, I'M NOT EXPECTING YOU TO TELL ME YOUR INNER MOST THOUGHTS AND SECRETS (UNLESS YOU WANT TO). I AM A GOOD LISTENER AND I DO KEEP SECRETS, BUT WHAT YOU DO TELL ME MAKE IT THE TRUTH. I AM A VERY GOOD, LOYAL, TRUSTWORTHY FRIEND (AND HERES'S THE REAL TRUTH) CROSS ME,FAMILY OR PEOPLE WHO CARE TO ME, I AM YOUR WORST NIGHT MARE. ( NO BULLSHIT...FACT)
I AM A LICENCED RADIO HAM. I HOLD AN INTERMEDIATE LEVEL LICENCE AT PRESENT. I AM THE CHAIRMAN OF MY LOCAL RADIO SOCIETY (EST-1912) MY RADIO FOR THEM THAT KNOW IS A YAESU FT-847/ ICOM 290D / FT-857. I AM ALSO A MEMBER OF RAYNET, THAT IS THE LOCAL GOVERNMENT EMERGENCY COMMUNICATIONS, IF ALL COMMS WENT DOWN, WE WOULD MOVE IN AND TAKE OVER THE COMMS WHEN AND WHEREVER THEY ARE NEEDED.
I ALSO LOVE FISHING ALL TYPES, SEA, COURSE AND EVEN GAME FISHING. MY DAD TOOK ME FISHING FOR THE FIRST TIME WHEN I WAS ABOUT 18MONTHS OLD, BEEN DOING IT EVER SINCE - (Thank you DAD, I love it x) - Miss You Everyday x
I LOVE OLD FILMS, FROM WESTERNS WITH JOHN WAYNE, JAMES STEWART, CAGNEY ETC, BUT I LOVE OLD HORROR FILMS. HAMMER HOUSE OF HORRORS ARE THE BEST , THE MASTERS OF THE SILVER SCREEN ARE PETER CUSHING, CHRISTOPHER LEE AND NOT FORGETTING VINCENT PRICE, THEY WAS AND ALWAYS WILL BE THE MASTERS OF HORROR. MY OTHER OLD BLACK AND WHITE FAV IS THE ONE AND ONLY BASIL RATHBONE AS SHERLOCK HOMES. HE IS THE ONLY HOLMES AND ALWAYS WAS AND ALWAYS WILL BE...
MY TASTE IN MUSIC HAS BEEN CHANGING OVER THE LAST 12 MONTHS, GOING ON TO ROCK MORE, LIKE MAGIC NUMBERS, EVENESCENCE, BOWING FOR SOUP, NIGHTWISH, MARALYN MANSON ETC CHECK OUT BETTY CURSE, SHE ROCKS!!
I HAVE SPENT ALOT OF YEARS PRACTICING DIFFERENT MARTIAL ARTS. I HAVE DONE KARATE, JUJITSU,AIKEDO,NINJITSU AND IADO. I HOLD A BROWN BELT EQUIVALENT (1ST QUE) IN IADO. THIS IS THE ART OF DRAWING AND CUTTING USEING A SAMURAI SWORD (AND I DON'T MEAN PICTURES EITHER?). 1ST SASH IN NINJITSUI AND GREEN BELT IN 2 TYPES OF KARATE. I HAVE BEEN A BODYGUARD FOR TWO OF THE BRITISH GLADIATORS AT A CHARIETY EVENT HELD HERE IN THE UK. I DONT PRACTICE NOW DUE TO A BACK INJURY BUT I STILL GO THROUGH A FEW MOVES ON MY OWN, YOU NEVER REALLY LOOSE IT. I DO MISS IT THOUGH.
AS I GET OLDER I LOVE GOTHS, MORE AND MORE, CAN'T TELL YOU WHY BUT I DO, FIND THEM MORE AND MORE ATTRACTIVE. THINK BECAUSE AS I GET OLDER I UNDERSTAND MORE THE "BE YOUR OWN PERSON YOU DON'T HAVE TO BE TRADITIONAL" I WISH I HAD BEEN A LITTLE MORE LIKE THAT WHEN I WAS YOUNGER RATHER THAN WAITING TILL I WAS AN ADULT IN MY LATE TWENTIES BEFORE REALIZING THIS LITTLE KNOW FACT, O WELL CAN'T BE ALWAYS RIGHT I GUESS!
"My Favorite VR Friends"
The Following people have become very special and good friends to me. It goes without saying mess with them, your messing with me....
The DarkestLie - She is Beautiful, Wanna put her my pocket x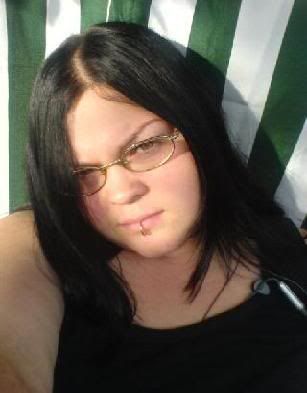 ShadowAngel231 - She is beautiful, and I adore her for it..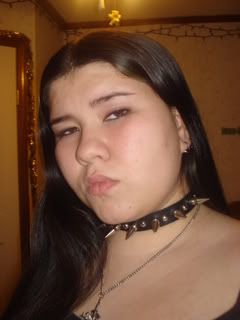 CountessLucidia - I LUST this woman x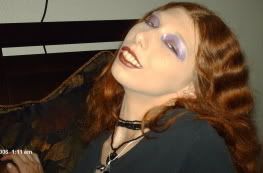 Vampyone - mmmmmm A true gorgous vamp x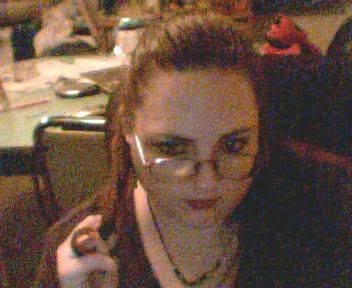 SpookyMuffin2 - Edible, she's so gorgous
BecomingBeautiful - She IS Beautiful x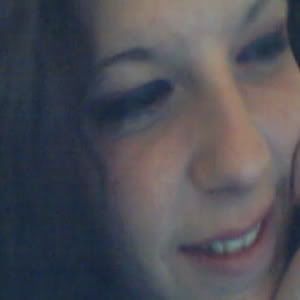 pandorasbx65 - Has beauty of Grace Kelly xxx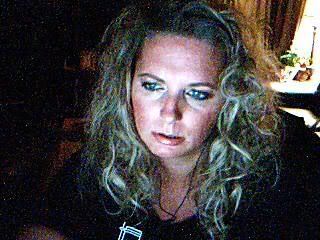 DarkMoonTears - Like a sis, I dont have x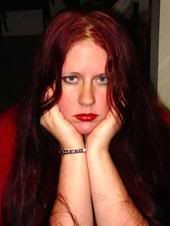 SavannahDubrisky - Cute
SilverBow - Deep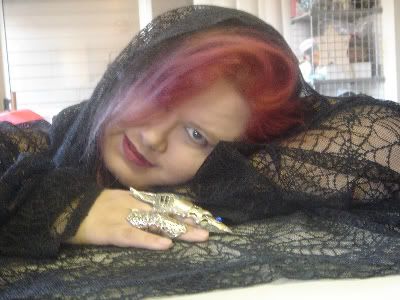 Starlight - Like angel dust sparkling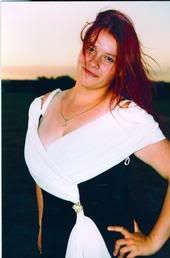 Angel4Blood - My Buffy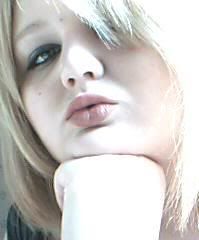 VampyricRose - Cheeky
TheBatt - Nutter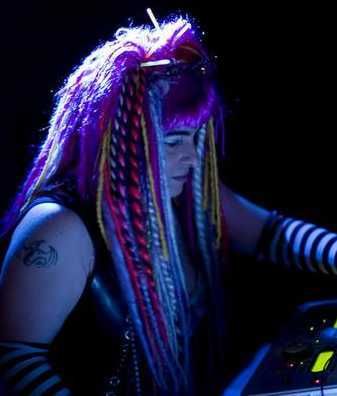 FOR ALL OF YOU BEAUTIFUL LADIES THAT ARE IN MY LIFE.. THANK YOU VAMPIRE RAVE..
My Loved & Protected By Banners...
~~~~~~~~~~~~~~~~~~~~~~
&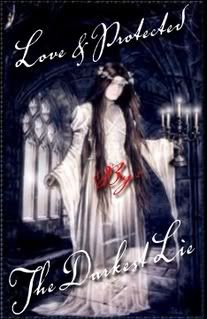 &
I HAVE MADE A NEW DISCOVERY, WHILE LOOKING AT SOMEONES PROFILE I SAW A LINK, THE NAME INTRIGED ME, SO I WENT TO IT, "WOW" THEY ARE A BAND, I WAS HOOKED, I THINK THEY ARE SO COOL. I CAN'T REMEBER WHO'S PAGE IT WAS (SORRY IF IT WAS YOU AND YOUR NOW READING THIS) ALL I CAN SAY IS SORRY AND AT PRESENT I AM ON ALOT OF PAIN MEDS !! MESSAGE ME AND LET ME KNOW.. GO CHECK THEM OUT FOR YOURSELF, GO TO http://www.cruxshadows.com/frame.html
THEY ROCK!!..........
IF YOU WANNA KNOW SUMMIT I HAVEN'T MENTIONED FEEL FREE TO ASK AND I WILL TELL YOU IF IT'S TO PERSONAL OR RUDE I JUST WON'T ANSWER - SIMPLE :)
A QUICK GET TO KNOW ME..........
What is your name : ROB
How old are you?: 37
When is your Birthday?: Nov' 1969
What is your zodiac sign?: Scorpio
Where were you born?: Birmingham, uk
Where do you live now?: Somerset
What color are your eyes?: Greeny Blue
What color is your hair?: SkinHead Mainly But Dark Brown When grown.
How tall are you?: 6' 0 "
How much do you weigh? : Enough!!
What is your race?: White on outside, Native American, Wiccian on the inside!+ GOTH / ROCK
What is your worst fear?: Dieing Horribly and alone.
Do you cuss?: Fuck No!!
Boobies or Ass?: Boobies
Flirt?: I love to flirt, sexy email chat etc whatever for fun
Cyber?: Yes happy to cyber for fun
Are you dependable and/or trustworthy?: Mostly yes
Do you play in a band or play an instrument?: no and learning electric guitar, Did play, Guitar, Clarinet,Recorder at school
Do you have any tattoos and/or piercings?: 2 Tattoo, looking to get third shortly, no piercings yet thinking about an eyebrow bar!
Do you suffer from a mental disorder?: Yes - OCD
If you had a choice about how you wanted to die what would it be?: Taken In My Sleep!
Have you ever tried to commit suicide?: Not Yet!
Have you ever purposely caused harm to yourself? No
Are you evil? No but, think I could be!
Do you believe that you can be possesed?: yes
Are you a paranoid?: very at times, why what you heard!
Do you ever get jealous of somebody else?: Yes, who doesen't
Are you a violent person?: No , but think I could be!! Had enough Martial Art training.
Do you have a famous moment? Yes, was a body guard for 2 of the uk Gladiators.
Do you blame other people for your mistakes?: Yes If I think it is there fault
Motorcycle's?: Yes I have my CBT licence, I want a Harley Chopper.
What is your favorite game?: Monopoly, Poker
What is your favorite movie?: too many, some are TopGun, Hackers, North By Northwest, The 39 Steps, Elderado, Rio Bravo, Snatch, Blade, Underworld, Van Heilsing, Hammer House films, Village of the damned, etc etc
Who is your favorite band?: again too many
What kind of books do you read?: Mainly Informative, Wiccian, Native American, Radio Ham,Vampires, Gothic,Reptiles, erotica
What is your favorite color?: Green
What is your favorite food?: Chicken/Prawn Curry
What is your favorite drink?: RootBeer / Jack Daniels / Canadian
Do you skateboard?: Hell No
Do you watch wrestling?: Not Really
Do you study martial arts?: yes, Brown Belt (1St Key in Iado,Green Belt in Ikedeo,1st Sash Ninjitsue, Green Belt in 2 types of Karate.
Would you ever kill yourself or someone else?: only in defense
Are you kinky?: Think I could/can be!
Do you like biting?: yes, nipple nibbling..who doesen't
Have you ever dyed your hair an unusual color?: yes- Purple, when I was younger (alot)
Are you hyper active person?: At times yes
Do you like to write poetry?: I have done in past
Do you like to do your own photography?: yes, mainly animals and nature.
Do you like modeling and/or acting?: Acting yes, modeling..er no , have you seen my pics..yeah right!
Do you have any self inflicted scars?: No - Not yet!!
Do you stand for originality and creativity?: Both
Do you believe in vampires?: Yes
Ever tried to commit suicide?: No, But have thought about it a times even half heartedly, but still yes!!
Does pain turn you on?: Not Overley
Do you believe in witchcraft?: Of Course
Have you ever played a oiuja board or used tarot cards?: No
Do you like to rave or go to clubs often?: Clubs Yes, Raves No
Do you like meeting new people and hanging out?: Yes - Love talking and meeting new people.
What do you like most about life?: Finding out about people!!!
What do you dislike most about life?: lack of time we get with the knowledge we needed!!
Do you believe in love at first sight?: yes
~~~~~~~~~~~~~~~~~~~~~~~~~~~
~~~~~~~~~~~~~~~~~~~~~~~~~~~
You scored as Sybil. Congradulations! You are a mental patient! I hope you are a happy little mental patient. You look cute in that straight jacket. No, really!



| | | |
| --- | --- | --- |
| Sybil | | 56% |
| Lizzie Borden | | 53% |
| Deadbra Ann | | 50% |
| Eggzorcist | | 50% |
| Bride of Valentine | | 45% |
| Posey | | 39% |
| Sin | | 31% |
| Sadie | | 31% |
| Lulu | | 25% |
| Lottie | | 25% |
| Lilth | | 22% |
| Inferno | | 20% |
| Kitty | | 20% |
| Sheena | | 8% |


Which Living Dead Doll would you be?
created with QuizFarm.com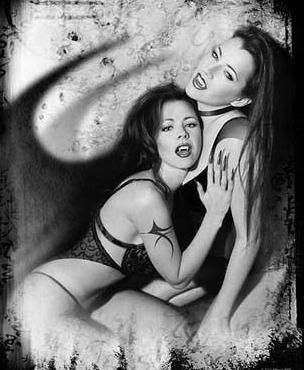 Take the quiz:
What Aura Colour Are You?

Purple
Purple auras express psychic awareness and Spirituality. You most probably have your own faith, and you believe what you believe. You have a connection to the Gods and the world around you, including the Universe.
Quizzes by myYearbook.com -- the World's Biggest Yearbook!
Take the quiz:
What is your Paranormal gift?

Telepathy
Reading minds... what am I thinking? Hehe, just kidding. But you always know what others are thinking, if you want. You can be a smart alec at times but you don't care, because you probably know everybodies secrets and have a smug little smirk on your face. Oh well, just don't abuse it. O.o
Quizzes by myYearbook.com -- the World's Biggest Yearbook!


You Are 50% Weird



Normal enough to know that you're weird...

But too damn weird to do anything about it!



You Are Creepy



Serial killers would run away from you in a flash.

Take the quiz:
what kind of fighter are you?

samurai
you fight beacuse its your way of life
Quizzes by myYearbook.com -- the World's Biggest Yearbook!
*HUGS* TOTAL!
give NightWalker more *HUGS*
Get hugs of your own
You have a sexual IQ of 134






When it comes to sex, you are a super genius. You have had a lot of experience, and sex interests you so you know a lot about it. You pride yourself on being a source of information and guidance to all of your friends.




Take this quiz at QuizUniverse.com
Take the quiz:
Which vampire from the Vampire Chronicles By Anne Rice are you?

Lestat de Lioncourte
You are Lestat de Lioncourte. Lestat is ambitious, rebellious, and adventurous, and been through many ordeals. Created in 1784 in Paris, France by an insane sorcerer, Lestat was never given a chance or a choice to immortality. Although he is relatively young, he is extremely powerful, and experienced both Heaven and Hell, and returned to earth for ever changed, and a bit of a raving lunatic. He is both beautiful and strong, but incorrigible. His nicknames include: The Brat Prince, the Perfect Monster, and A Damnable Creature. Adieu, mon amour!
Quizzes by myYearbook.com -- the World's Biggest Yearbook!
Crush this person!
Get your own ThisCrush.com CrushTag!
Web Counter
PLEASE READ AND TAKE NOTE....AS A PLANET WE NEED TO STOP THIS, IF WE CAN STOP FAMMINE, PESTULANCE, WAR, LIFE THREATENING DISEASES THEN SURLY, WE CAN STOP THIS....?
" Child Abuse "
~ ~ ~ ~ ~ ~ ~ ~
My name is Sarah
I am but three,
My eyes are swollen
I cannot see.
I must be stupid
I must be bad,
What else could have made
My daddy so mad?
I wish I were better
I wish I weren't ugly,
Then maybe my mommy
Would still want to hug me.
I can't speak at all
I can't do a wrong
Or else I'm locked up
All the day long.
When I awake
I'm all alone
The house is dark
My folks aren't home.
When my mommy does come
I'll try and be nice,
So maybe I'll get just
One whipping tonight.
Don't make a sound!
I just heard a car.
My daddy is back
From Charlie's Bar.
I hear him curse
My name he calls
I press myself
Against the wall.
I try and hide
From his evil eyes
I'm so afraid now
I'm starting to cry.
He finds me weeping
He shouts ugly words,
He says its my fault.
That he suffers at work.
He slaps me and hits me
And yells at me more,
I finally get free
And I run for the door.
He's already locked it
And I start to bawl,
He takes me and throws me
Against the hard wall.
I fall to the floor
With my bones nearly broken,
And my daddy continues
With more bad words spoken.
"I'm sorry!", I scream
But its now much too late
His face has been twisted
Into unimaginable hate.
The hurt and the pain
Again and again
Oh please God, have mercy!
Oh please let it end!
And he finally stops
And heads for the door,
While I lay there motionless
Sprawled on the floor.
My name is Sarah
And I am but three,
Tonight my daddy
Murdered me.
!!!!There are thousands of kids out there just like Sarah. And you can help.
Copy and send this poetry and maybe most of people will become more wise !!!!!!
CUT AND PASTE THIS ONTO YOUR PROFILE, SPREAD THE WORD, NOT THE PAIN!!
I LIVE, AS I SAID IN THE UK, PEOPLE ALWAYS ASK ABOUT THE WEATHER SO HERE YOU GO..