Welcome...





PROUD COVEN MISTRESS OF TERRE D'ANGE ( AS OF 2011/05/24)






PROUD FORMER ACM OF COMPLICIT DUALITIES
PROUD FORMER ACM OF CADUCEUS
PROUD FORMER ACM OF BURNING FLAMES





My family and special friends on here:

-Coven of Complicit Dualities, I love you all.
-MarlboroMan55
-Vetsu
-ClaireFarron
-theserpent
-neno1331
-Keira
-Lordpeace
-RaineyLustfulBites
-Pyramidxhead
-Kristabella
-DarklyDreamingDexter
-NoctisLucisCaelum
-XRobin3X
-Eva
-ChaoticWhispers
-DiabolicMessiah

There will be others I will add to this list as time goes by.





A little about me....
Sex: Female
Birthday: January 11th (It was supposed to be April 15th).
Hometown: Hanover, PA currently living in El Paso, TX (Desert)
Siblings: MarlboroMan55, Vetsu, InnocentWhisper
Status: Married, have an 8.5 month old, and one on the way.
Anniversary: Dating 11/15/2013, Marriage January 18th, 2014
Interested In:Women, friends, kink, vampyrism, paganism
Looking For: Nothing in particular, but curious in it all
Ethnicity: Great Britain (51%), German/French/Swiss (15%), Scandinavian (11%), Italian/Greek (6%), Iberian (6%), Irish (4%), Finnish/NW Russian (3%).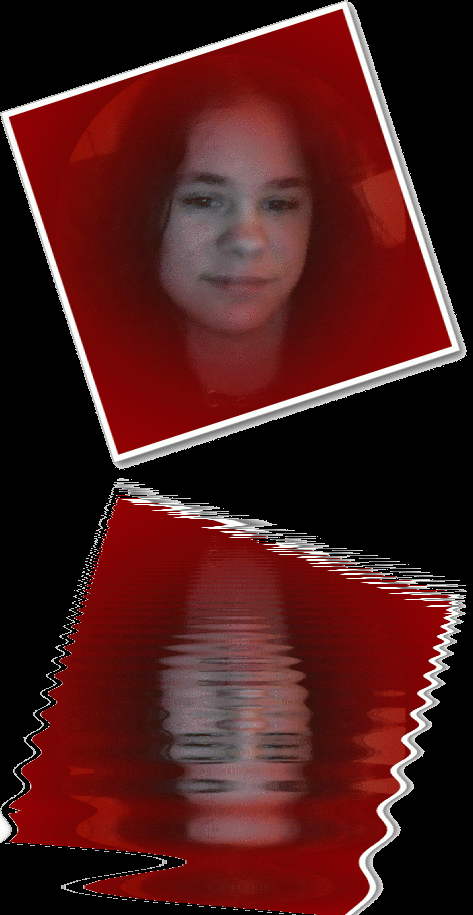 Personal Information

**Information. Another name of mine is Areina le Tsigana no Fae de Dewmayla.

Now... I just so happen to also be vampyric (no, not a twilight character, not an Anne Rice character, and nothing else that Hollywood spouts out of it's rear). I feed off other people's emotions, and purify them for light or dark energy. I also like to heal people using alternative methods. I have my 2nd degree certification in Reiki, and have an affinity for herbal remedies.

*Just a quick note, I am legally blind, and going blind, among many other medical issues such as being hard of hearing, and have PSVT.

Activities: surfing the web, photography (in the dabble sense), STO, FW, PWI, CO, Rust, (all MMORPG's) writing stories (novels), graphics, martial arts, drawing, cooking, and writing poems, studying as Pagan and vampyric. reiki, languages, music, the lifestyle, holistic medicine, floorplans, reading, painting and kink.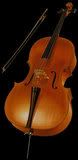 Interests: almost anything japanese, writing stories, mythology, languages, cello, reading, music, the "lifestyle", cars, movies, drawing, philosophy, martial arts, bushido, kishido, hagakure, sun tzu, okinawa, cats in general, wolves, paranormal, pt, army, reiki, criminal justice, psychology, BDSM, sociology.

Favorite Music: 30 seconds to mars, akira yamaoka, alice in chains, amuro Namie, anna tsuchiya, apocalyptica, ayumi hamasaki, bach, beethoven, blast, boa, brad paisley, breaking benjamin, butengel, carrie underwood, charlie daniels, cher, chris daughtry, cradle of filth, cruxshadows, the cure, Dirty Harry, disturbed, do as infinity, dj flex, dj shadow, don omar, drowning pool, elin carlson, eminem, evanescence, every little thing, five finger death punch, flyleaf, garbage, godhead, godsmack, jeff healey, johnathon davis, juelz santana, kelly clarkson, kid rock, kidney thieves, korn, lacuna coil, linkin park, manson, malinko, maximize the hormone, medicine, metallica, mika nakashima, miranda lambert, nickelback, nightwish, olivia Inspi' Reira, origa, papa roach, paramore, rammstien, rob zombie, sarah brightman, saving abel, seether, september mourning, shimatani hitomi, siebenburgen, she wants revenge, skillet, slipknot, static x, switchfoot, taproot, tatu, teriyaki boyz, the verve, Three days grace, three doors down, tim mcgraw, toby keith, trans-siberian orchestra, trapnest, we are the fallen, within temptation, and others not off the top of my head.


Favorite TV Shows: NCIS, Death Note, wife swap, parental control, still standing, reba, charmed, blood ties, samurai champloo, blood +, Dexter, law and order (all), merlin, TNA, lots of anime, witchblade, angel, Supernatural, bones, romantically challenged, family guy, american dad, the simpsons, house, monster garage, Bones, Hawaii Life, House Hunters, House Hunters International, Property Brothers, extreme home makeover.





Favorite Movies: Repo, the genetic opera, the devil's carnival, Fast and Furious (1,3, and 5 of the series), Queen of the Damned, The Craft, Practical Magic, Death Note, Inuyasha (all four), Lara croft series, Merlin, Merlin the return, Merlin's apprentice, Mists of Avalon, kill bill, rising sun, the crow, when strangers appear, the initiation of sarah, underworld, king arthur, rose red, electra, ultraviolet, the chronicles of riddick series, garfield, NANA, Peaceful Warrior, silent hill, pitch black, death proof, the gymnast, snowpiercer, Indiana Jones (series), V for Vendetta, interview with a vampire, hachi; a dogs tale, legion, gabriel, a little princess, angels and demons, bloodrayne, keith, the animal, constantine, the last samurai, and tons of others i just cant remember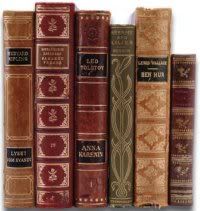 Favorite Books: I have a lot of different interests in reading but it is mostly the Kushiel Legacy series, the fearless series, the study series, philosophical books, and books from Bertrice Small.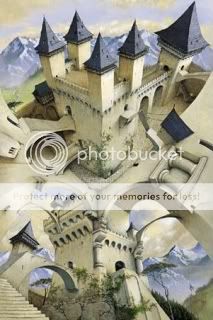 About Me:

HATES:
When the sun effects my eyes too much.
Hypocrites, people who constantly contradict themselves.
Ignorant people who lie red-handed.
Self-entitled hateful spoiled prats.
Being told that i did something that I didn't, and that i didn't do something I did (IE, also calling me a liar in the process).

LIFESTYE:
I, as I will say later on in this paragraph, am a slave, have no qualms about race gender or age, and I am a Pagan. Now most think the slaves are ultimately submissive humans, or what have you. What many do not know, not all slaves are ultimately submissive. Though I do take my Master's wishes and rules seriously, and I live to take care of him and his actual needs first, whims second. I have my own mind. I can turn it into anything I wish, a slave, a companion, a pet, or even furniture. I am a slave, but I am not in the ultimate submissive leveled mindset that so many consider a slave. No, I give myself fully to my Master, but I am not an unthinking door mat. I will do what it takes to take care of him, as it's my job. Pleasing him with his whims is a bonus both of us get to enjoy. Does this mean I don't, or won't submit to him? Of course not. I just prefer, as he does, that I show some intelligence and backbone. Fortunately for he and I, we agree on pretty much everything, and the stuff we don't, we talk about it until we see both sides. I love discussing things with him; I do feel more important to him than if I merely cooked and cleaned and serviced him. It's the path he and I chose so before you say I'm not a submissive, or a slave, I will repeat that the definition of the slave's status is that someone is owned; it never said in the definition that the slave ultimately has no will; in fact, slaves tried escaping the Owners *gasps* now, I wouldn't go that far, myself, I love my Master, so the most intentional disobedience he ever see's from me is pretty much when he wants it to happen (ie, like the bedroom fun). I am also a little, who's name I chose to be Claes.




LOVES:
Alternative Healing
Animals
*Cats (mostly tabbies and black cats, otherwise lynx, margay and ocelot)
*Akitas
Anything Japanese
Arthurian Legend
Astrology
Baking and Cooking
Myths
Japanese
Martial Arts
Medicinal Herbs
Medical fields
Military
Muscle Failure PT
Music
Paranormal/supernatural
Philosophy
Psychology
Reiki
Singing
Superstitions
Writing and Reading


I am looking into many things people would figure strange or scary but I do not care what they think I am not put on this earth to please them. I am open-minded.

I do take my currently and probably permanently non-profit job seriously, which is, I am working on exorcisms of both people and places from negative energies and entities.

I also, with Vetsu and a friend of his, do some light paranormal investigating. We tend to keep it more on the light side only because we tend to get enough of things happening at our own homes to try to bring anything else home with us.

I am very loyal to my friends. I am honest and I will not hold back information if I think you need it.

When I like something I normally have a wide variety, or it is strongly liked, whether it is food, music, shows, movies, friends, interest in religion/spirituality, arts, books or animals. I have been labeled a goth due to my personality and clothing, I was never a prep (or whatever one would call those stuck up bitches who was too busy to have their nose and ass in the air like a dog in heat), and most people who know me cant label me anything but submissive and loyal as well as quiet, honest and kind, though sometimes I do try to act in other ways. Then again I have also been called a conniving bitch, so, it's whatever you decide to make of me, really.

My favorite thing to do is to just carry on, go for a drive at night, windows down with music blaring. I used to sing in a club at a younger age and I was in chorus but I still need to improve on my voice. I want to learn how to play the cello. I cannot live without music.

I do not like being in the center of attention or even really making choices that put me on the spot. I prefer being in the shadows away from others eyes for again, the things mentioned above in previous paragraphs. I have been given another name due to the shadowing, which, I am sure you can guess, was, "shadow". I've also been called 'kitty' a lot only because I am very much a cat person and quite often when someone makes a noise to call their cat's attention or holds up a leash I tend to perk up like it was for me. There are many other examples as to how I am feline-like.

I have my own marque but rather than it be upon my back, it was placed upon my calve.