Scorpio




You are very dominant in bed, and you like to control your relationship in general.
You are so intense in the sack that none of your partners will ever forget you. You are an amazing lover, because you like to have an equal amount of give and take.
Sex matches: Cancer, Capricorn, Pisces


Take this quiz at QuizUniverse.com

Scorpio
October 23 - November 21
Scorpio is the eighth Sign of the Zodiac, and you shouldn't take that lightly. You shouldn't take Scorpios lightly, either. Those born under this Sign are dead serious in their mission to learn about others. There's no fluff or chatter for Scorpios, either: these folks will zero in on the essential questions, gleaning the secrets that lie within. Scorpios concern themselves with beginnings and endings, and are unafraid of either; they also travel in a world which is black and white and has little use for gray. The curiosity of Scorpios is immeasurable, which may be why they are such adept investigators. These folks love to probe and know how to get to the bottom of things. The fact that they have a keen sense of intuition certainly helps.
It's the Scorpion which symbolizes Scorpios, and it's no accident. Much like the Scorpion would rather kill itself than be killed, those born under this Sign are the ones who are in ultimate control of their destiny. It is life on the Scorpion's terms, too, since these folks promote their agenda (they are quite the executives) and see to it that things go forward. Others may find this overbearing (it can be) and even self-destructive, but that's the beauty of the Scorpion: these folks have tremendous regenerative powers, much like the literal Scorpion can lose its tail and promptly grow a new one. Fearless Scorpions rarely lose, per se, they just keep on going, since they are stubborn and determined to succeed (this Scorpio trait is in keeping with the Fixed Quality assigned to this Sign). Scorpios work as hard as they do so they can someday sit back and feel satisfied with themselves. These folks are intense, passionate and filled with desire. They're also complex and secretive, so don't expect to get much out of them, lest they become suspicious and exit stage left. It's best not to bet against Scorpios, either, since these folks are surprisingly resourceful.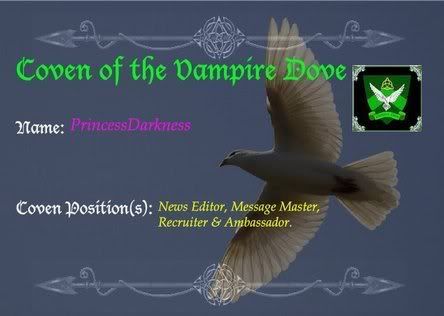 "DON'T PRETEND, I THINK YOU KNOW I'M DAMN PRECIOUS, AND HELL YEAH I'M THE MUTHA FUKIN PRINCESS"
Why do people take advantage of good people, why do they want to make me angry, why do they want me to hurt them. I can be the sweetest person until some one tries to hurt my feelings, or my person, or anything that concerns me, I can be nice but I can be a tru bitch (or should I say witch) when someone tries to hurt me.
My name is CJ and I'm 26, just looking for a place to be myself. I love music and I love to write. hang and watch movies. theres not too much to me.
My likes are:
reading, writing, listening to music, going to the movies, hanging with friends, shotting pool, bowling, putt putt golfing, being silly, being different.
My dislikes are:
petty peeps, fake peeps, nosey peeps, stupid peeps, pretty much any one who gets on my nerves, peeps who mistreat animals, bad drivers, smoking(never liked it smoke makes me sick), drinking (father was an alcoholic nuf said), and drugs (i've lost some loved ones to drugs).
My favorite things:
fav bands:
disturbed, 3 days grace, daughtry, chevelle, papa roach, stained, hinder, evanescence, linkin park, bon jovi. (more to come)
Fav movies:
Inteview with the vampire, Queen of the damned, The craft, Hocus pocus, The skeleton key, Practical magic, Covanant, Newsies, Sound of music, ferris bullers day off, my father the hero, pivates of te caribean 1+2, to wong foo thanks for everything julie newmar.(more to come)

Princess Darkness --

[noun]:

A person who has the ability to be invisible







What type of vampire are you?

The Sensual VampireTake this quiz!







Quizilla |
Join

| Make A Quiz | More Quizzes | Grab Code

Which vampire from the Vampire Chronicles By Anne Rice are you?


Akasha
You are Akasha. Damn, you are one evil bitch. Akasha is the self-proclaimed Queen of the Damned, and the Mother of all Vampires. She and the her king were created by an evil spirit that flew into their wounded bodies, and made them blood drinkers, though she lives in denial, because she was once worshipped in Egypt. After a 6000 year sleep, Akasha awakened by Lestat, wreaks havoc and hell, and attempts to establish her reign as Queen over all, but is eventually destroyed by Mekare, and the core of the vampires is stolen from her.
Take The Quiz Now!
Quizzes by myYearbook.com
How evil are you?


You Are 38% Evil



A bit of evil lurks in your heart, but you hide it well.

In some ways, you are the most dangerous kind of evil.



You Are a Mermaid



You are a total daydreamer, and people tend to think you're flakier than you actually are.

While your head is often in the clouds, you'll always come back to earth to help someone in need.

Beyond being a caring person, you are also very intelligent and rational.

You understand the connections of the universe better than almost anyone else.



What Your Face Says



At first glance, people see you as warm and well-balanced.



Overall, your true self is moody and dynamic.



With friends, you seem logical, detached, and a bit manipulative.



In love, you seem mysterious and interesting.



In stressful situations, you seem cheerful and optimistic.



Your Wrath Quotient: 52%



Ouch! You've got a bit of a temper going on there, don't you?

Just make sure to keep your revenge fantasies just that... fantasies only!



You Are 48% Abnormal



You are at low risk for being a psychopath. It is unlikely that you have no soul.



You are at high risk for having a borderline personality. It is very likely that you are a chaotic mess.



You are at medium risk for having a narcissistic personality. It is somewhat likely that you are in love with your own reflection.



You are at medium risk for having a social phobia. It is somewhat likely that you feel most comfortable in your mom's basement.



You are at medium risk for obsessive compulsive disorder. It is somewhat likely that you are addicted to hand sanitizer.

What's your Animal Guardian?

White Tiger
you are the white tiger: you are very unique, loyal yet one that is not to be trifled with. you will protect everyone and everything around you that is important to you to the death.
How do you compare?
Take this test! | Tests from Testriffic















a>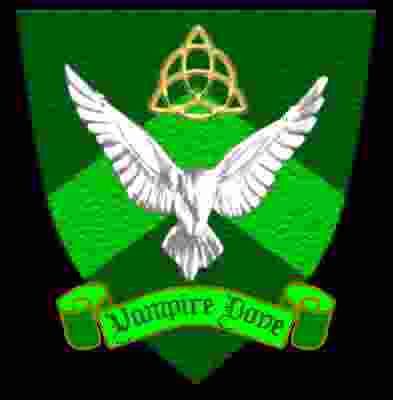 ~~~~~~~~~This is where my Protectors roam~~~~~~~~~