BOUND BY FAMILY
Set at 22:45 on December 04, 2017

Quote:

...Life is simply repetitive...


I've met many beautiful people on here and have many great friends because of this site. Unfortunately I had to leave a few times, for many different reasons, but I am back now and hopefully, with the permission of Cancer, I will finally make it to Sire and create my own Coven.

I wanted this profile to show the love I have for pugs, I do have a Pug and a Puggle, and they are amazing babies!!! (I have pictures of all my babies in my portfolio, please feel free to check them out)




Please DO NOT flirt with me, as I am in a wonderful relationship with my Light King.
All 'pet names' are reserved for my boyfriend ONLY. So please don't call me Sweetie, Honey, Babe, and other "Pet" names. Please respect this.
We've been together for 2 years now, going on 3, however we have known one another since Middle School. Our love is eternal and bound by the red string of fate.

No other can come in-between us. Please DO NOT try! My relationship is one of the most important things to me, so please DO NOT FLIRT WITH ME! YOU WILL EITHER BE IGNORED OR BLOCKED. YOU HAVE BEEN WARNED!




Age: 28
Gender: Female
Birth Location: Phoenix, AZ, USA
Relationship Status: In a loving committed relationship of 2 1/2 years.
Religion: Pagan
Smoke: Yes
Drink: Socially
Animals: Yes, 4 in total. 3 dogs, 1 guinea pig.
Travel: I've been to NY, CT, MD, NH, FL, AZ, PA, DE Canada, & most areas of NJ lived there for 22 years.
Height: 5'2"
Hair Color: Red, original Blonde/Dirty Blonde/Brown (born a blonde, hair grew out brown, dyed it red)
Eye Color: Hazel (amber, gold, brown, blue, green)
Favorite Colors: Silver, Crimson, Black, Sapphire, teal and Purple
Nationalities: English, Irish, German, Italian, Scottish, Polish, Dutch and Welsh.




I am a natural born witch & psychic.
My path is a mix of Celtic and Norse Pagan, Ancestral and Blood Magick, along with Santeria and Voodoo
I have been seeing and speaking to spirits for as long as I can remember. The first spirit I interacted with, was a blonde haired, blue eyed young boy named Leon. I found out when I was 15 that I knew him from a past life.




My mother was a witch and began teaching me simple things, until I was 12 and she passed away due to Skin Cancer. At 15 I got rocketed into my magickal life and spiritual path, learning and growing at an extremely faced rate. Having 3 people that helped me along my way made it easy, and I learned a lot over a small course of time. After the second dearest passing in my life occured, things went dark, I was dark, In the dark and all alone. Things got rocky for a few years after that, and are now only settling down.
I will not go into detail of the horrors between then and now, however I will say 2 things, firstly I have come a long way since then, learned a lot, and grew so much. Mentally, spiritually..etc. Secondly I studied for a few years under a legit Santero, and if it wasn't for him, I wouldn't know half of what I know. I was initiated onto the Santeria path and into the family, unfortunately i left before I got fully initiated. I do still hold the religion itself and the Saints/Orisha's close to my heart and give them respect and love. They protect and love me still.

MY FATHER-OBATALA:




MY MOTHER-YEMAYA: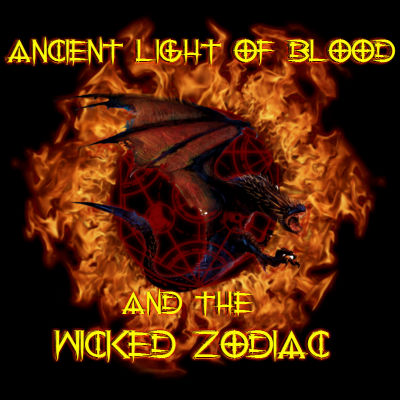 ALL STAMPS IN MY PORTFOLIO

I HOLD MY LOVED ONES VERY DEAR TO ME & WILL ALWAYS FIGHT TO PROTECT THEM!!!




YOU HAVE BEEN WARNED!!!



Korn
In This Moment
The Pretty Reckless
A Perfect Circle
Puscifer
Stevie Nicks
Shania Twain
God Smack
Dub Step
Trace Adkins
Gretchen Wilson
Halsey
Maranda Lambert
P!NK
H.I.M
3 Days Grace
Thousand Foot Krutch
Jace Everett
Dixie Chicks
Frank Sinatra
Glenn Miller
Florence & The Machine
Train
Dropkick Murphy's
Lana Del Rey
Lacuna Coil
Kansas
My Chemical Romance
Green Day
Limp Bizkit
Jessie J
M.I.A.
Lily Allen
Marylin Manson
AC/DC
Led Zepplin
& More



Doctor Who
Supernatural
Charmed
Buffy the Vampire Slayer
Angel
Sherlock
The Walking Dead
That 70s Show
Trailer Park Boys
American Horror Story
Orange is the New Black
Black Mirror
Twilight Zone
Tales from the Crypt
Sense8
Shadow Hunters
Salem
Merlin
Legend of the Seeker
Reign
Gilmore Girls
Shannara
The OA
Being Human
Bitten
The Vampire Diaries
Disjointed
True Blood
Family Guy
The Simpsons
Futurama
The Ranch
Haven
Bones
Continuum
& More




ANIME:
Death Note
Gunslinger Girl
Bleach
Naruto
Inuyasha
Blue Exorcist
Fate
Vampire Knight
Ouran HS Host Club
The Devil is a Part-timer
& more



Practical Magic
What Dreams May Come
Sleepy Hollow
Death Note
The Matrix series
Holes
XXX
Fast and Furious series
Beautiful Creatures
Interview with a Vampire
Harry Potter series
Underworld series
Hellraiser
Consantine
The Lakehouse
Suicide Squad
Batman movies
Pans Labyrinth
The Labyrinth
Jumanji
Annabelle
Hook
AI
Queen of the Damned
The Crow series
& more




Please feel free to rate, stalk & add me, if you add me I only ask that you let me know, so that I may do the same in return :)

Bitting: I do not bite, and I do have this feature turned off, so don't even try.

My rating system: I generally give out 10s, unless you're an ass.

Stamps: I love stamps, stamp my profile away :) If I have rated your profile (which I generally rate with my stamps unless it is stated on your profile that you do not like them) and you don't like that I used my stamp, fine, to each there own, please just let me know that you don't like stamps, instead of blocking me, this would be greatly appreciated. I will rerate you without my stamp, if you so wish. Just please let me know. Thank you.

Thank you for visiting my profile, & for those of you that read all the way through, YOU ARE AWESOME!




()__()
(='.'=)
(")_(")
i haz ebil Bunny too.
Put him on your page.
He as his own plans for world domination.
Mwuahahahahaha




For those of you who took the time to read this, thank you. I hope that you have enjoyed my profile, and I look forward to seeing you again :)


| | |
| --- | --- |
| Member Since: | Oct 24, 2017 |
| Last Login: | Jan 26, 2018 |
| Times Viewed: | 3,542 |
---
| | |
| --- | --- |
| Times Rated: | 267 |
| Rating: | 9.86 |
Rate this profile


---
xxwhisperingwindsxx
23:18
May 21, 2021
LORDZOMB1E
00:37
Apr 11, 2021
DeadlyDreams
20:10
Dec 23, 2020
[
All Comments
]
REAL VAMPIRES LOVE VAMPIRE RAVE
Vampire Rave is a member of
Page generated in 0.1026 seconds.