Status:
Mosquito (7.49)
Rank:
Member
Honor:
16 [

Give / Take

]
Affiliation:
No affiliation.
Account Type:
Regular
Gender:
Female
Birthdate:
Hidden
Age:
Hidden
Location:

Somewhere in a bandit raid + U.S.
WHAT SHAMPOOEDDEMONHAIR IS DOING
Quote:

Hircine, please hear my prayers. I need the strength again once more to go on the hunt. To find the thrill of the chase once more. This body is fragile. Hircine please. Also guys add my Discord Hircine#9055 and a newly made Snapchat is dreamharemu
The wolf that dreams with the waning moon at sea.

So he says you damn snake the snake tongue and the wolf skull, wondering Rabbit in the evergreen forest full of smell of Juniper, the golden weaver orb fell from the trees and the cracks of the spider masked showed, there she was formed by the Black Water and for she was covered in black ooze. The hare ran in fear, for the hare started to change into black. As he formed in a water morph he stood there in the shrine next to the wheelhouse above the waterfall where Rabbit's shrine resided. He stood there waiting for his friend at the Waterfall Shrine. Having fond memories of teaching her water alchemy. For he the Rabbit transformed into a man in front of her with very long black hair sitting in the shrine. However a vision of the Abyssal showing in her beast slits that something was amidst from far North of the mountains as his father's shrine burned down. In a rage she asked someone to hang all the wronged judged burned at the stake for she returned to Hell and her empty throne was there the King's Robes Beelzebub covered the empty throne as Bel held the bestial cards in rage for harming her friend the Rabbit for she ran to the West feared of the East gates of Hell she shouted a auratic burst from the high clock tower of Hell. There she handed him a demonius fruit apple as he was her friend as many animals were close to him. I looked at his head full of curved horns and two heads of animals and he grinned at me with very razor sharp fangs. You defended my homeland and rebuilt my temple with the enchantments of the Abyssal. Your offer is my protection from those nasty reptilians. You owe me not only your life in Hell but all I ask is for you to run free with "SPIDER"

Feel free to say hi. Or strike up a conversation.

I made a video game blog here. I'm slowly updating refreshed and updated blogs. You can pick what you like.

https://www.aniroleplay.com/view_profile.php?member_id=532282

Also for rates thanks for rating me but I'm busy most of the time so the only time I've is just to check inbox messages and that's all. Once I reach a certain status for covens that I feel the need to say this/not waste any of your own time etc. Anyways I should say that I might not be a good choice if you need someone that has to be online for a few hours. Reason is because I've a son/young prince that I get every two weeks and he keeps up most of my time. Two and I'm being seriously honest my attention span can only go on for so long. Like if you needed me for like two or three hours on screen on here. I don't think I could do that at all. Why? Same goes for video games I want to play something for two or three hours and play a different game and this is like YT as well. Anyways about not messaging users with difficult photos here that is because if you're just using the difficult profile picture here then I will think you're some spam bot or vice versa etc at least post a image from Google sense I know your a live body that did that and not some bot etc and speaking of bots on here I will say this. Sometimes I log in to go check my ratings and my inbox and then close out the tab and go on YT then I tend to forget for two or three hours or more to log out of my account or if the website automatic logs me out then that is why you might see me online for awhile. Because I'm highly scatterbrained and this is why I would never be good at a Coven. I would probably be a Coven member that sits and just lurks LMAO. If you want my pure honesty on that point of matter. Also for people asking why are you posting your Discord on VR? Don't you know what this website is? Yes I know how to read when I made my account. Discord is for people that wish to get in contact with me while I'm off online and he or she can add me or message me there. As everyone has Discord now days. I'm not asking for people to join my group chat/voice chat/live chat as I'm not into that anyways :) but thanks for assuming that though! However I'm willing to exchange socials after you talked to me here and feel comfortable!
| | |
| --- | --- |
| Member Since: | Jun 22, 2021 |
| Last Login: | Jul 08, 2021 |
| Times Viewed: | 657 |
---
| | |
| --- | --- |
| Times Rated: | 105 |
| Rating: | 9.857 |
Rate this profile


---
Adiana
23:05
Jul 26, 2021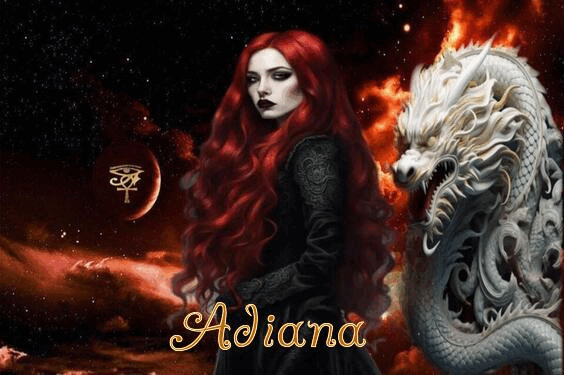 beautesadique
02:06
Jul 26, 2021
CocoonOfEnlightenment
21:46
Jul 25, 2021
[
All Comments
]
REAL VAMPIRES LOVE VAMPIRE RAVE
Vampire Rave is a member of
Page generated in 0.1161 seconds.