HAPPY BIRTHDAY PANDORASBX!!!
Set at 15:59 on February 01, 2011

Quote:

Succubi do it till you're dead


Proud Assistant Coven Master and overall succubal queen of The Coven of Complicit Dualities. Who got a promotion?? Sins did...woohoo. I can now abduct, tie up, and torture without impunity :)





Proud member of the Latro Fremo Alliance. I mean...how else do you think a succubus like me could get into a Great House like Madadh Aluidh??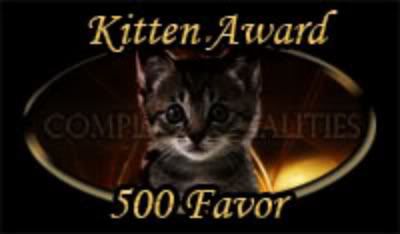 The succubus is a particular form of vampire. She is a demon sent from Lilith to seduce men while they dream...

She will feed from their desires until there is nothing left of him but a shell: he wants nothing but to dream of her; does not eat; longs for no human companionship; awakens from nocturnal emissions with no fluids...she takes all.

She feeds off his energy; his blood; his fluids...till he's a husk.

Care to share your secrets?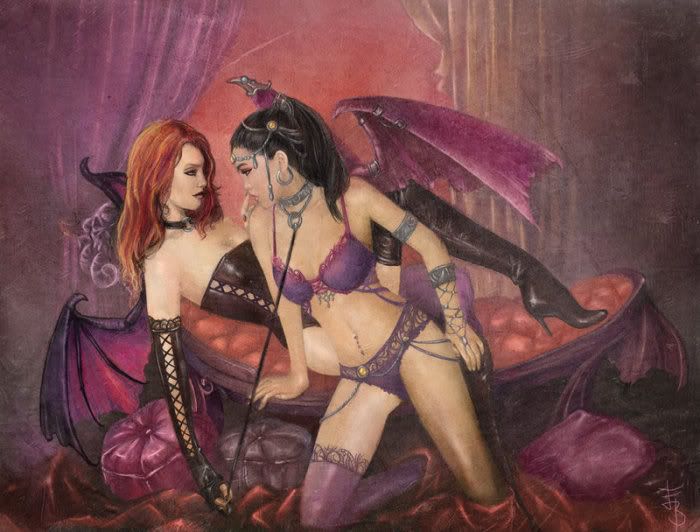 Depicted here: A succubus being told some secrets and convincing the girl that breaking the rules is the true meaning of freedom (what else? Can one be truly free by following the rules??).

Yes, I know: Blah, blah, blah..Garden of Eden. Blah, blah, blah...bleeding and death. Blah, blah, blah....immortality. But how long would an eternal life be yoked to Adam, the ever obedient, stuck in Paradise having to obey HIM. Adam had a Napoleonic complex: Just a little man in the Garden of Eden, following every order to the letter. God presents him with Lilith to keep him company and Adam just can't STAND that he can't order her around. Solution?? Get rid of Lilith and create Eve using a piece of Adam's own body: promising him perfect, mindless servitude. Yay for the subjugation of woman...right at the beginning of time! Now WHO wrote this story??? Ahh..foolish man. Since when did a woman ever REALLY listen to what a man said :)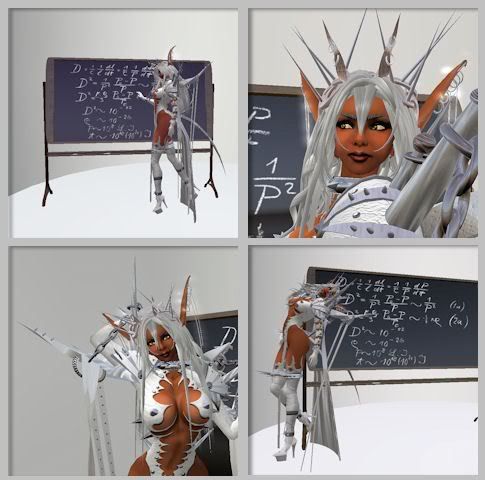 History Lesson: Succubi 101

Succubus: From the Latin succuba meaning prostitute, which in turn comes from medieval Latin sub cubaire meaning 'that which lies beneath'. People, mainly monks, would blame their pent up sexual desires on us because only something EVIL could make these celibate, holy men have these blasphemous sexual fantasies (yeah..ummm...right! Ever see a religious hermit from the 1400s??). Other blame placed on the poor succubus: Sodom and Gomorrah.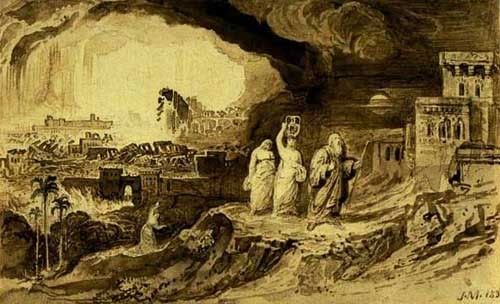 According to the Malleus Maleficarum, or "Witches' Hammer", written by Heinrich Kramer in 1486, a succubus collects semen from the men she seduces. The incubi or male demons then use the semen to impregnate human females, thus explaining how demons could apparently sire children despite the traditional belief that they were incapable of reproduction. Children so begotten - cambions - were supposed to be those that were born deformed, or more susceptible to supernatural influences. The book does not address why a human female impregnated with the semen of a human male would not produce a regular human offspring.

Of course, you and I, kiddies, can understand that a succubus carrying around sperm to pass off to the inferior male of our species (figures he has to use someone else's!!) may mess up the little swimmers and produce children...well..not quite so "normal".



Music From The Succubus Club




1. The Crüxshadows - "Deception" (Ravnos)
2. Seraphim Shock - "Prey" (Lasombra)
3. Paralysed Age - "Bloodsucker 2000" (Tzimisce)
4. Wench - "Heart of Darkness" (Setite)
5. Sunshine Blind - "Cold From Fever" (Ventrue)
6. Bella Morte - "Fall No More" (Gangrel)
7. Carfax Abbey - "Soul To Bleed" (Malkavian)
8. Beborn Beton - "Hemoglobin" (Assamite)
9. Mission U.K. - "Last Beat of Your Heart" (Brujah)
10. Kristeen Young - "Rotting On The Vine" (Nosferatu)
11. Nosferatu - "The Night Is Young" (Giovanni)
12. Diary of Dreams - "Blind in Darkness" (Tremere)
13. Neuroactive - "Superficial" (Toreador)


So..yeah...our faves are YOUR faves. Isn't that what the succubi do? You are a masochist - we are sadists. You like to be on top - we LOVE missionary. You'll thank us for the act - while we suck out your soul. Life is GOOD!


Being a demon from the 1st Circle of Hell, I do not need protection. I am totally capable of taking care of myself! Wynda...WOW! I'm a big girl NOW!!! (shout out to my friend Wynda who gets to wisten to me whine)

Friends though?? Always welcome....especially if they like to dream a little dream of me.........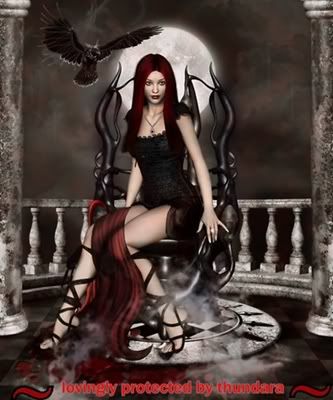 | | |
| --- | --- |
| Member Since: | Apr 25, 2010 |
| Last Login: | Feb 01, 2011 |
| Times Viewed: | 10,762 |
---
| | |
| --- | --- |
| Times Rated: | 512 |
| Rating: | 9.846 |
Rate this profile


---

Amaranthine
19:03
Aug 12, 2022

MistressofChains
01:17
Apr 08, 2022
ThanaNight
23:08
Feb 26, 2022
[
All Comments
]
REAL VAMPIRES LOVE VAMPIRE RAVE
Vampire Rave is a member of
Page generated in 0.0665 seconds.