Websites
Quote:


About Me

Hi, I'm Rachael.
I Love: Chilling with friends, Going to concerts, Going to SF and Berkeley, Skateboarding, Partying, Dancing, Doing Hair and Make-up, Tattoos, Piercings, Writing, Listening to music, Dark Places like Cemetaries and what not.




My Music

PUAL OAKENFOLD, GinaGina, Cascada, Bjork, DARUDE, Aphex Twins, COMBICHRIST, ANGELS ON ACID, DAWN OF ASHES, Nightcore, I AM X-RAY, DJ MARTINO, DJ CAMMY, DJ Micro ,DJ Chord, DJ Pulse, DJ Venom ,DJ SAMMY, DJ TIESTO, DJ MYSTIC, BLAQK AUDIO, ELECTRIC VALENTINE, JEFFREE STAR, AFI, AIDEN, THE USED, STILL REMAINS, 1997, Funeral For A Friend, Metro Staition, Von Iva, Breath Carolina, Enter Shikari, Kill Hannah, Ultra Violet Sound, Metroid, AlexisOnFire, Forgive Durden, CRADLE OF FILTH, Sarah Jezebel Deva, Iron Maiden, Ozzy Osbourn, Black Sabbath, Dimmu Borgir, Dark Funeral, CHILDREN OF BODOM, ARCH ENEMY, At The Gates, Rammstein,
Deathstars, IN FLAMES, Metalica, AC/DC, Aerosmith, Poison, The Cure, NightWish, GraveWorm, DARK TRANQUILITY, SLAYER,
KORN, MARILYN MANSON, LAMB OF GOD, DieCast, All That Remains, CHIMARIA, Shadows Fall, Soulfly, Spinshank, A-Force, Sworn Enemy, Every Time I Die, Kittie, Slipknot, Mastodon, The Agony Scene, TRIVIUM, Saosin, KillSwitch Engage, Sevendust,
Bleeding Through, AS I LAY DYING, Blood Has Been Shed, Demon Hunter, Twelve Tribes, Unearth, Devildriver, System Of A Down, Static-X, Satyricon, OTEP, Rob Zombie, White Zombie,
Dry Kill Logic, Mudvyne, A7X, The Black Dahlia Murder, Fear Factory, MURDERDOLLS, WEDNESDAY 13, Undercover Slut,
GODSMACK, Hatebreed, Ill Nino, (OLD)DROWNING POOL, LACUNA COIL, Himsa, Thrice, Lost Prophets, Non-Point, Mest, From Autumn From Ashes, QUEEN, EVANESCENCE, Good Charlotte, SIMPLE PLAN, Crash Romeo, RED JUMPSUIT APPARATUS, Switchfoot, Panic At The Disco, Thirty Seconds To Mars, Chiodos, Earshot, Incubus, BULLET FOR MY VALENTINE, Blink-182, Story Of The Year, Smile Empty Soul, Eighteen Visons, Adema, Hoobastank, Sugarcult, Flogging Molly, Breaking Benjamin, Crossfade, Linkin Park, Sum-41, New Found Glory, PAPA ROACH, Seether, Taproot, Trapt, P.O.D,
THREE DAYS GRACE, 3 Doors Down, and a whole lot more!!!




Books

Jhonen Vasquez: Johnny The Homicidal Maniac, Squee, Happy Noodle Boy
Roman Dirge: Lenore
Anne Rice: Pandora, Interview With The Vampire, The Vampire Armand
Stephen King: IT, Carrie, The Dark Tower, Pet Cemetery
J.R.R. Tolkien: Lord Of The Rings, The Hobbit
Amelia Atwater Rhodes: Demon In My View
Laurie Halse Anderson: Speak
Stephenie Meyer: Twilight, New Moon, Eclipse, Breaking Dawn




Movies
The Crow, The Nightmare Before Christmas, Edward Scissor Hands, Corpse Bride, Charlie and the Chocolate Factory, Vincent, Frankenweenie, Mars Attacks!, Sweeney Todd: The Demon Barber of Fleet Street, James and The Giant Peach, Sleepy Hollow, Alice in Wonderland and other Disney movies, Evil Dead, Evil Dead II, Army of Darkness, HellRaiser (all), Nightmare on Elm Street (all), Friday The 13th (all), Halloween (all), Jeepers Creepers(all), Child's Play(all), Bride of Chucky, Seed of Chucky, IT, DreamCatcher, Pet Sematary, Carrie, Lord of the Rings, Invader Zim:The Complete Invasion, and many more!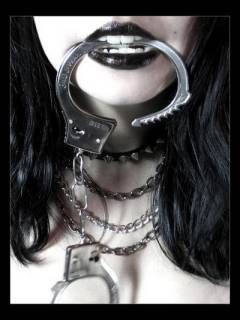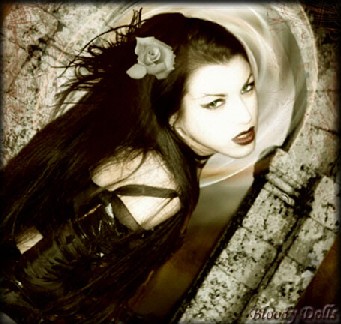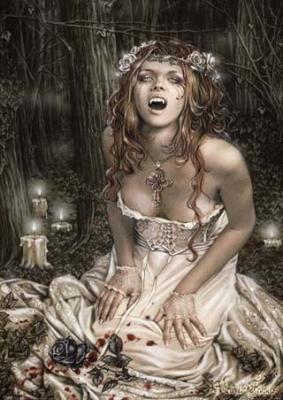 | | |
| --- | --- |
| Member Since: | Feb 12, 2009 |
| Last Login: | Jul 01, 2009 |
| Times Viewed: | 3,385 |
---
| | |
| --- | --- |
| Times Rated: | 237 |
| Rating: | 9.347 |
Rate this profile


---

Deedrah
06:49
Apr 23, 2022

ReaperSoulMate
02:01
Dec 14, 2021
Earthgrinder
23:01
May 27, 2020
[
All Comments
]
REAL VAMPIRES LOVE VAMPIRE RAVE
Vampire Rave is a member of
Page generated in 0.0939 seconds.