| | | |
| --- | --- | --- |
| | | |

Quote:

THERE IS NO DARKER PLACE, THAN THE SURREAL DEPTHS OF YOUR SOUL. DRINK DEEPLY AND PLENTYFUL FROM WITHIN, AWAKEN AND BE FREE ........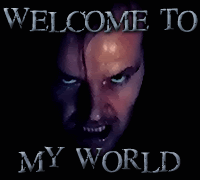 5'11" With long raven hair. With dark skin that hides within the shadows and the the dark souls of mankind. Eyes as black as the night without a full moon. A smile that can put any victim in a state of tranquility.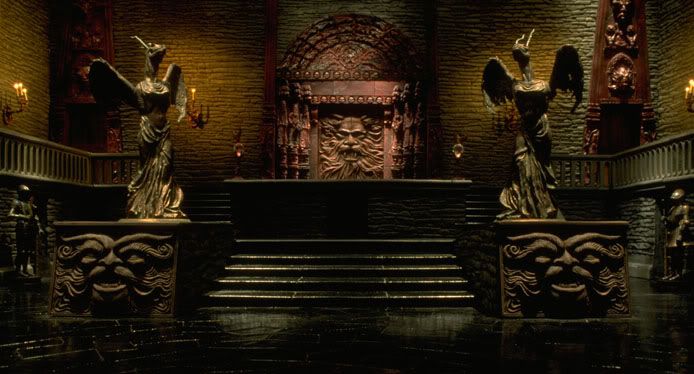 MY STORY ON HOW I VRYKOLAKAS BECAME IMMORTAL...


It happened in the year 1856 on the busy streets of London. Spring was in the air and I had just came in from my journeys as a tradesman. I would trade materials with the near by villages. Anyway as I freshened myself getting ready to celebrate at the local tavern. The unpleasent feeling of someone watching me had come back sending cold unforgetable shivers down my spine. In every village I stop that disturbing feeling was there. It all started the night when some local village thieves tried to steal my earnings. A shadow figure came out of the shadows if knowing what was going to happen warning off the thieves. His presents gave me an unpleasent feeling but in some ways it was sensual. I continued my journeys for the next five days. I stopped in three more villages. Every time I stop I would feel that sensual unpleasent feeling but it came to me only at night not knowing why. When I returnd home to London it was time to relax and enjoy myself. At the time I was preparing to live the night life I felt if someone was watching me. Thinking nothing of it I walked to the local tavern. While walking I could feel someone following me like stalking me watching my every step. Right before the tavern was a bridge I had to go under, when I reached the other side the tall shadowed figure I say five days prior was in front of me. He smelled like the most sensual and erotix scents any human could imagine. He smiled and I saw his long ivory fangs, with that I tried to run but couldn't knowing he wouldn't let me free. Tried to yell for dear life but it was like something had a hold of my voice. The shadow spoke to me, words I can not forget. I remember them like if they were embedded to my thoughts from the first time I heard them. Come young mortal join me and I can show you a whole new world with new eyes, eyes wide open. With those words said I became what I am now: a loyal companion to my lord and a vicious predator loved and hated by those who know me !!



NO REGRETS NO REMORSE
ME NO WORRY ME NO DIE !!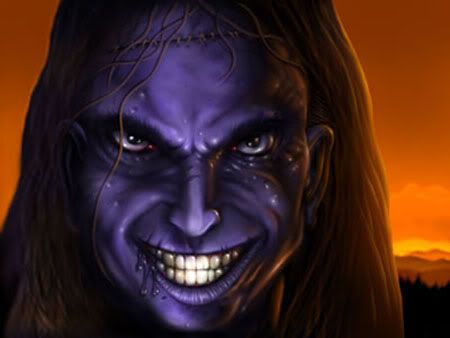 The Dante's Inferno Test has banished you to the Seventh Level of Hell!
Here is how you matched up against all the levels:

Take the Dante's Inferno Test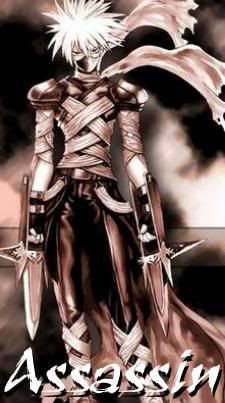 You are an assassin.That means you are a proffessional and do your
job without mixing any emotions in it. In your
life you have probably been hurt many times and have gotten some mental scars. This results in you being distant from people. Though many think that you are evil, you are not. What you really are is a person, trying to forget your pain and past. You are the person who never seems to care and that is why being an assassin fits you good. Atleast, that's what people think. Even if you don't care that much for your victims, you still have the ability to care and to generally feel. It is not lost,
just a little forgotten. In crowds you tend to
not get to noticed, and dress in black or other
discrete colours. You don't being in the
spotlight and wish people would just leave you
alone. But once you do get close to someone you have a hard time letting go and get real down
if you loose him/her.

Main weapon: Sniper
Quote: "The walls we build around
us to keep out the sadness also keep out the
joy" -Jim Rohn
Facial expression: Narrowed eyes




What Type of Killer Are You? [cool pictures]
brought to you by Quizilla




Life sucks and you know it. Nothing ever turns out
okay, nothing ever goes your way and while you
have to live this horrible life the gods are
laughing at you. The whole meaning with life,
according to you, is simply to die. But you
have not become this way just like that, you
have probably been decieved, betrayed and hurt
by people who meant alot to you in your past.
To you, life is not even bittersweet.


How do you see life? .::minor update::.
brought to you by Quizilla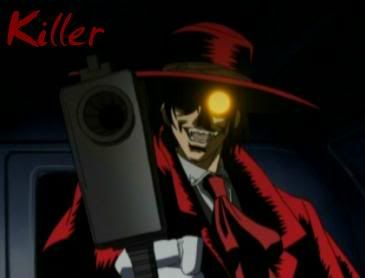 Your connection with darkness is through your murderous ways/thoughts. You want to kill, get away with it and do it again and again etc. To be in charge of peoples lives, to decide if someone should live or die makes you feel powerful. And power is addicting. But chances are you haven't commited murder(torture/rape) yet. So far theese thoughts stay inside and haven't come to life. Most people wouldn't expect you to want to do this(maybe close friends/familymembers) since you look just like an ordinary Joe (but sometimes theese types stand out). In school you were likely the quiet one who seemed harmless. Isn't is fun to prove people wrong?

What is your connection with darkness? (pics)
brought to you by Quizilla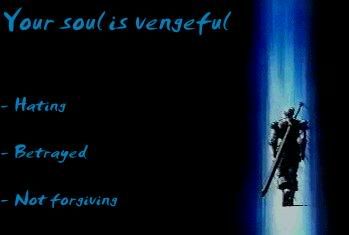 Your soul is vengeful.
That is the driving feeling you have in your life right now. Someone fooled/betrayed you really bad and now you are after them to make them pay. Your heart and mind has been blackened by your hate for this person and it's on the line obsession. You need to let go, but that is something you just are incapable of doing. Betrayal is something you don't take very lightly and you can easily make new enemies. People often see you as a cold and harsh person who may be in need of anger management, but they don't know what you're going through and can't understand. On the bright side; you don't give up that easy when you've decided to do something. Hopefully you will have your revenge, if it is within reason, and get your honour and dignity back.

How is your soul?(pics)
brought to you by Quizilla





You are a Dark Mask, the fourth class of vampire.
You can adapt easily to any climate and
situation. Your servants are few, mostly
because you choose not to sire others. Your
chief ability is shiftery-- you can become
anyone or anything. Overall, you are a great
person. Keep us guessing.


What class of vampire are you? (more new images!)
brought to you by Quizilla





The Great Child and the Dire Mother


What sign of the Black Zodiac are you?
brought to you by Quizilla









As decades past my Lord and I traveled the world searching for mortal worthy of our gift or to some a curse. Time past and our victims had some what diminished. On a hunter's moon we had our last hunt together and my place next to my Lord came to an end. We parted saying our farewells with no remorse and no regrets.
I traveled on my own, knowing all the knowledge my Lord possessed. Then one evening as I enjoyed myself in a comfortable silence with my thoughts I came upon a great beauty. This beauty that was like nothing I have ever seen. My Lord told me of such beauty, a beauty that can make you or destroy you. I began to stalk her every night. I would be trying to know her by just watching her. Nights pasted then it became weeks, before I realized it was a year that had past. Nights pasted were I would sense she felt my presence. On an evening like no other I followed her to her usual spot. This was the night I would make this young mortal my Mistress. To my surprise she was hunting me....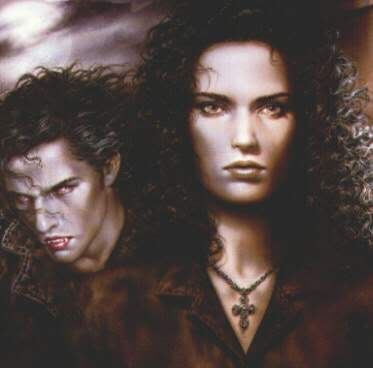 | | |
| --- | --- |
| Member Since: | Feb 19, 2005 |
| Last Login: | Aug 14, 2013 |
| Times Viewed: | 5,639 |
---
| | |
| --- | --- |
| Times Rated: | 526 |
| Rating: | 9.301 |
Rate this profile


---

EternalDragonMother
01:52
Sep 09, 2021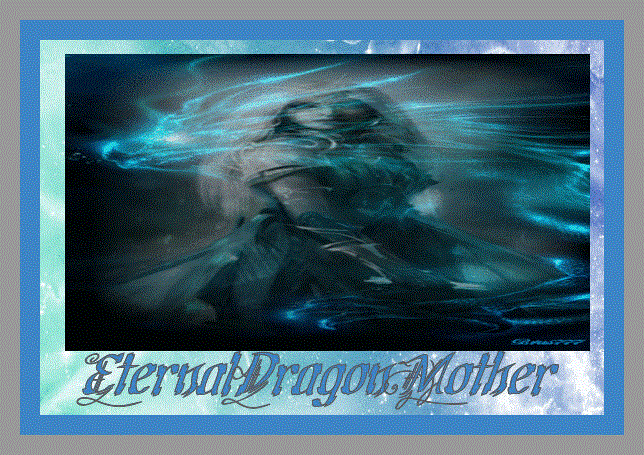 Adiana
02:07
Aug 02, 2021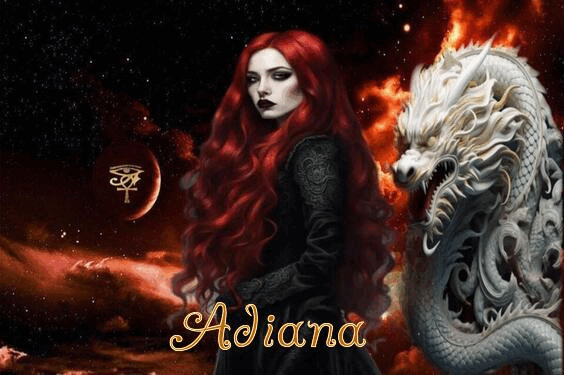 BeastOfBrayRoad
22:24
Jul 18, 2021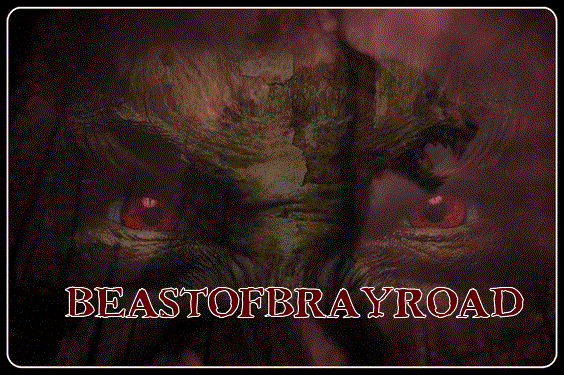 [
All Comments
]
REAL VAMPIRES LOVE VAMPIRE RAVE
Vampire Rave is a member of
Page generated in 0.0751 seconds.