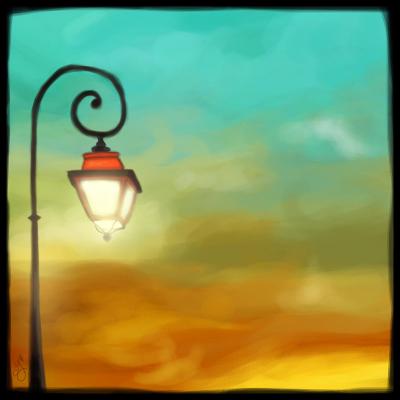 In my stillness, you will find beauty.
Set at 05:58 on July 16, 2011

Websites
Quote:

A wind has blown the rain away and blown the sky away and all the leaves away, and the trees stand. I think, I too, have known autumn too long. -- e. e. cummings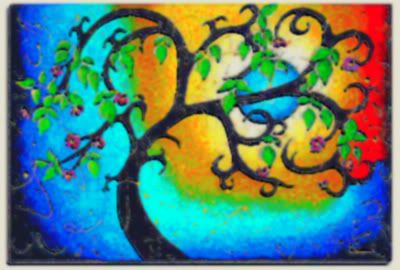 Whimsical --

It's the symphony the wind composes while it wrestles through the last wilted leaves of Autumn as it quickly elopes. It's the elusive smell that lingers after a torrid Summer storm. It's the majestic shimmer of a snowflake dancing delicately in the sun's steamy twinkle. It's the sweet explosion the granules of sugar ignite after hungrily biting into a luscious and forbidden fruit.


I find that even the lightest of spirits can be consumed by a mundane force that inconspicuously places us in a choke hold called monotony. How do I combat this mental cobweb? I close my eyes and envision the twirling colors -- a lifetime of captured beauty playing like a video in my head. The jubilant laughter, the intoxicating fragrances , the melodic sounds, and those fleeting moments that leave the most profound impressions.

It's there that magic exists -- in the beauty we store within our mind.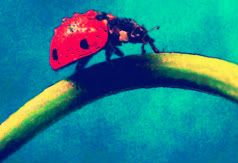 I am mesmerized in the splendor of a lady bug's trek. Where else will I experience such a vivacious palate of color collide with the intensity of survival? Although they're rumored to be pregnant with luck, I believe they bear the gift of an unexpected smile . The blessing is there -- in the upward curvature of my mouth every time a lady bug surprisingly flutters upon me.





Flowers are the sweetest things God ever made, and forgot to put a soul into. - Henry Beecher, Life Thoughts, 1858

I'll have to disagree with Mr. Henry Beecher. God did not forget to infuse soul into flowers. Their soul is displayed in their constant rejuvenation -- each new bloom is a reincarnation of the other. If only I could be more like a flower and surrender to my indestructible soul. My petals would frolic in the wind without the a single concern for an evanescent tomorrow.

It's the blossom that reconstructs, the soul remains the same.

I am not a flower and I do not have petals, but I do have a soul that cavorts in merriment each day I am reminded of the blessing of life, its continuation and above all, love.

We all ,essentially, possess the soul of a flower gently swaying to the rhythm of the sun.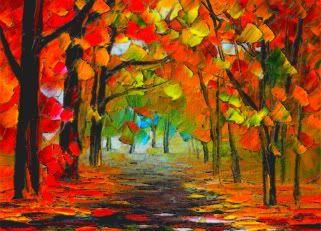 this is the garden: colours come and go
e. e. cummings

this is the garden:colours come and go,
frail azures fluttering from night's outer wing
strong silent greens serenely lingering,
absolute lights like baths of golden snow.
This is the garden:pursed lips do blow
upon cool flutes within wide glooms,and sing
(of harps celestial to the quivering string)
invisible faces hauntingly and slow.

This is the garden. Time shall surely reap
and on Death's blade lie many a flower curled,
in other lands where other songs be sung;
yet stand They here enraptured,as among
The slow deep trees perpetual of sleep
some silver-fingered fountain steals the world



The first time I fell in love was kaleidoscopic -- the world shifted beneath my feet in a crashing wave of passionate color. This poem reminds me of that time. I remember it fondly not because the moment withstood time, but rather because it serves as an affirmation of possibility.

I believe in love and the many reincarnations of it.
The bonds I construct with others create beautiful imprints in my heart. Each new crease molds me into me -- the person I am intended to become. Every passing smile, saccharine gaze, healing word, and heartfelt action is the artistic hand that designs my continuous masterpiece.

Humanity is interconnected by an indestructible adhesive called love.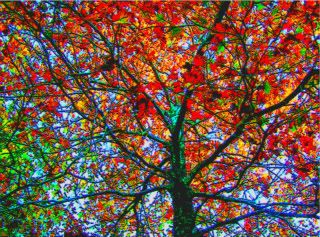 Life. Love. Light. Laughter.
Always
| | |
| --- | --- |
| Member Since: | Aug 27, 2007 |
| Last Login: | Sep 10, 2011 |
| Times Viewed: | 15,449 |
---
| | |
| --- | --- |
| Times Rated: | 245 |
| Rating: | 9.921 |
Rate this profile


---

Sensitivity
17:32
Oct 16, 2021
ThanaNight
03:27
Sep 25, 2021

NikkiAidyn
18:12
Jul 21, 2021
[
All Comments
]
REAL VAMPIRES LOVE VAMPIRE RAVE
Vampire Rave is a member of
Page generated in 0.0585 seconds.