Not new to vampirerave and no I will not tell you my other profile, sometimes people need to live out of their own reality...well this is me doing that. If you need me to explain just ask.


KingDominicDrake asked me to come out and play and so here I am. Wickedserpent says it all but if you need help, temptation is what it is all about and everyone is tempted at one time or another.

There are two distinct elements of practical wisdom originating in the serpent tales, fables and folklore. Firstly that the physical snake itself not only sloughs off its skin and appears to be re-born from within a cave or under a rock, but that the very elements of the physical snake could actually prevent disease and cures ill health. The knowledge of amazing regenerative properties of the various parts of the snake have been discovered in hundreds of ancient medica materia, alchemical texts and hidden within folklore.
The venom of the snake was used as an Elixir to help prevent disease through boosting the immune system with high levels of protein. And secondly mixing the neurotoxic venom with the blood of the snake or mammalian host such as a horse brings on altered states of consciousness much akin to certain drugs used by shaman across the world from ancient times. Visions of 'otherworlds' seen in such trances are often depicted as tombs, wombs or caves, within which sometimes benevolent, sometimes terrible, serpents are encountered.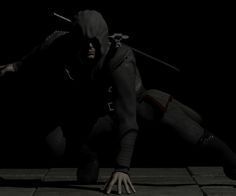 Samurai's Creed
I have no parents; I make the heaven and earth my mother and father.
I have no home; I make awareness my dwelling.
I have no life and death; I make the tides of breathing my life and death.
I have no divine power; I make honesty my divine power.
I have no means; I make understanding my means.
I have no magic secrets; I make character my magic secret.
I have no body; I make endurance my body.
I have no eyes; I make the flash of lightning my eyes.
I have no ears; I make sensibility my ears.
I have no limbs; I make promptness my limbs.
I have no strategy; I make "unshadowed by thought" my strategy
I have no designs; I make "seizing opportunity by the forelock" my design.
I have no miracles; I make right action my miracle.
I have no principles; I make adaptability to all circumstances my principles.
I have no tactics; I make emptiness and fullness my tactics.
I have no talents; I make ready wit my talent.
I have no friends; I make my mind my friend.
I have no enemy; I make carelessness my enemy.
I have no armor; I make benevolence and righteousness my armor.
I have no castle; I make immovable mind my castle.
I have no sword; I make absence of self my sword.