Pain is just a part of life and you know it
Set at 20:26 on January 17, 2010

Websites
Quote:


Hello and welcome to my profile. My name is WolfBite and I belong to the coven Guardians of Darkness. I have been a member of the coven for a year now.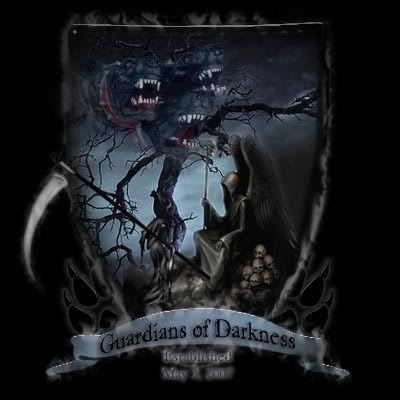 ---


Out of respect for myself I would like to request that you do not send me propositioning messages. I am here to learn and I am a minor.
I am not here to flirt with anyone or to be flirted with. Please show me the respect that I deserve and I will show it back to you. If you can not follow this simple request then please do not message me. If you do I will tell my Mom, and my Coven Master, and you will be reported. Thank you.


---


Thank you Regent Deity for allowing me to hve enjoyed time in the House of Madadh-Alluidh when you where House Master. Thank you to House Master ToiletDuc for allowing me to stay in the house and helping me learn more about VR while I was there. Your house is a wonderfull place and I know that many great things will happen for it.


---


My Mom is Silverbow and she ask's that if you have any issues with me or things that I do or say, that you please send her a message. It's not like she isn't watching me anyway reguardless...


---


I like Vampires, have ever since I was little and Mom would do LARP. She does not do LARP anymore but I still like it. I have been a Vampire of a different clan just about every year for Halloween.


---


I was in my schools news paper club and we worked very hard on putting out a newspaper before the end of the school year. Unfortunatly that never happened, but we did write alot of really good stories. Some of us even took pictures. Some day I hope to become a photographer.


---


I like Naruto, StarWars, My littlest Pet Shop, comic books and JLA. We watch Naruto on saturday evenings and I try not to beat up my little brother to much.


---


My Step Dad is in Korea for a year for the ARMY and I miss him alot. Expecialy when it comes to help with homework. He Joined VR recently though, so now he is watching me online too. Love you Daddy.


---


Mom is going to help me with my profile to make it look how I want it to. She said that if I am good and keep up with my grades and help out around the house, she will buy me a Premium Membership. Right now, however, that does not seem like its going to happen any time soon. Stupid report card... I tried...
Please bare with me as I learn how to update my profile, and Mom spell checks it for me.


---


Wish me luck and check back for updates. I will make them as often as I can but Mom set rules for me being on VR.. I have to have my homework and chores done, have to maintain at least a b average in school. She said two C are ok, because I am having problems with French.










| | |
| --- | --- |
| Member Since: | Feb 03, 2007 |
| Last Login: | Oct 20, 2013 |
| Times Viewed: | 12,368 |
---
| | |
| --- | --- |
| Times Rated: | 767 |
| Rating: | 9.817 |
Rate this profile


---

Ylvax
16:04
Sep 18, 2021
ShadowDollie
22:18
May 08, 2021

CailleachGealach
20:26
Apr 24, 2021
[
All Comments
]
REAL VAMPIRES LOVE VAMPIRE RAVE
Vampire Rave is a member of
Page generated in 0.0765 seconds.