| | | |
| --- | --- | --- |
| | | |

Quote:

"I hurt myself today to see if I still feel. I focus on the pain the only thing that's real. The needle tears a hole...the old familiar sting. Try to kill it all way but I remember everything. What have I become, my sweetest friend?"
In the darkness I've clawed my way through and managed to survive thusfar...
I'm a little different from those around me. I only thrive on one need and I still have yet to quench the thirst. I merely want to be able to love someone and be loved without them leaving me for even the tiniest flaw such as my appearance or my mind.
When I can't escape into the back country of my mind I seek relief elsewhere. I'm never seen without some kind of book in my hand and if I'm not reading it I'm writing in it. After all...paper never talks back and tells you everything that you've done wrong.






Despite what seems to be a very pessimistic outlook on life I have quite the opposite. For no matter how many times I have my heart broken...no matter how many times I think I can't go on...as soon as I wake up the next day I know I've been given another chance to make it right. I try my best to life one day at a time. For I fear that if I take two, three, or even more and worry myself over them I'll miss out on my own life and my chance to achieve my goals.
I have my friends and no one knows how much I love them. Some more than others but either way there's not a thing in the universe I wouldn't do for them. I'm a lover at heart no matter how frightful I look like on the outside.
I do my best to leave what is not my business alone. I don't believe in meddling in the lives of others unless they ask me to. And believe me....it's happened.






From these photos you get a basic on what my face looks like. But don't be fooled. My face looks thinner than I actually am. I weigh in at 250 pounds and no I'm not afraid to put that here. I just don't want anyone thinking I'm some gorgeous thin rail when I'm not. My hair isn't very long just past my ears. I've dyed my hair so many times I can barely remember the original color. My eyes are interesting...I can't tell you what color they are because they change. Sometimes they're gold, brown, yellow, green, or grey. I stand at 5'8" and trust me...not many people like me because of looks.




I've found at least one person in my life who will always make me feel welcome whenever I'm upset. He's the one who reminds me every day of my promise to live life one day at a time, and he walks me through my hard times with his hand clenched firmly around mine. To think I almost ignored him completely...good thing I changed my mind. He's a kind soul and he has a loving heart...the only thing missing...is being able to hold him in my arms.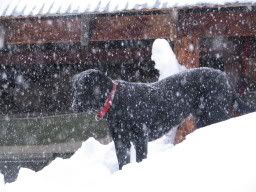 I love my Dog...she's my baby....everything I've ever done I've had one of my dogs at my side. I'll never abandon them because they are my family...and just like family they will never abandon me.





Anime pictures of my maker and my dear Brian that I made myself...may he rest in peace






Now for things I can't stand....I hate people who discriminate against others. I hate people who think they're better than the rest of the world. I hate those who are blind to all the pain in the world. However there are plenty of things that keep me from lashing out at them.
My music keeps my going. A little piano that I've taught myself. My voice. And my CD collection that ranges in every genre existing today.
So...that's me....nothing more....nothing less....whatever you think....it's up to you to decide....



| | |
| --- | --- |
| Member Since: | Nov 22, 2005 |
| Last Login: | Nov 12, 2018 |
| Times Viewed: | 7,155 |
---
| | |
| --- | --- |
| Times Rated: | 613 |
| Rating: | 9.335 |
Rate this profile


---

NikkiAidyn
17:16
Oct 21, 2021
Earthgrinder
00:31
May 10, 2020

Crowscat
03:09
Feb 17, 2020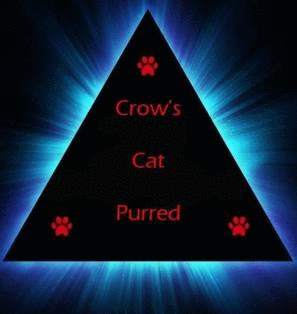 [
All Comments
]
REAL VAMPIRES LOVE VAMPIRE RAVE
Vampire Rave is a member of
Page generated in 0.072 seconds.