Hello welcome to my profile.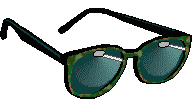 My Real name is Amanda,
I love to write, music is my subculture I don't like to label myself as Goth but whatever. I am a real vampire out of the coffin my family accepts my uniqueness fully. I am also disabled living with my cat Boo I should say Queen Bat at least she thinks she is.



My Boo has brought me good luck from the time I brought her home from the pound.
Hey I left my fangs on the other day and a neighbor came knocking at my door. When I opened the door I couldn't for the life of me understand why they ran screaming. Until I looked in the mirror. I laughed so hard I almost peed my pants. Now there's a rumor that we have a vampire living in the apartments.
Brahahaha who knew they do! VvvV
"Be mindful of the open coffin for the dead tell many lies to draw you in."
"Ashes to ashes I left you in the wind after I sank my fangs into your dust."
"What's your worst fear but fear itself"
"My own sun shuns me"
My nickname is

Please do not steal this graphic it is mine!
"Life is a journey and it's up to you where the journey leads"


Heaven Shunned Me

Slender beams of moonlight enter
this darkened chamber as I kneel,
always driven, always somber,
frozen here,
waiting.

Tortured forms wrought in panes of glass loom as
dust dances in the air,
forming an image in my mind,
penetrating my darkened mood.

A reflection on an angel's face alums over me,
as I raise my head, now submitting to
this impassive truth.
makes my head to roll in thoughts
to ponder in darkness and in passing of time
as always the Angel's have left me to my own decor.





Of remembrances of my death

The Angels have left,
around me the sinister creatures gather,
My dread grows as the Dark One's touch falls against ,
my naked soul, it wounds me
and in my horror I fall limply
and it leaves me in darkness
as my life's blood drips to
the wicked earth witch is my eternal prison.
While Death's Shadow approaches
now alone, my cry's of mercy falls on blind eye's
this is my death.
But heaven wants nothing to do with my bitter soul.




The Blackest Gift

Twas a night of darkness,
a song of knights lay over me,
As wolves vent their cry.
The eternal one stirs.

Darkness shrouds her stalking form,
a timeless life she beholds for me.

Her inky black hair cascades over
translucent ivory shoulders,
and her full blood red lips part slightly,
to taste the red tears streaming from the
pale flesh beneath her.

Now a night of shared vitality,
I weep to remember our times are forever.

As so She is my blackest gift
I now see her form within my mirror
for she is nothing but a reflection of me.




A Wedding For Black

I thee wed to the blackest of black.
Our children will be of wispy blackened shadows.
We will have dinner on a table of bones.
Our beds will be made of wormy wiggly things.

I can see this has being me
so happy my smile drips onto the floor. Drip!
Black Please!





The Vampire by Charles Baudelaire


You that, like a dagger's thrust,
Have entered my complaining heart,
You that, stronger than a host
Of demons, came, wild yet prepared;

Within my mind's humility
You made your bed and your domain;
- Infamous one who's bound to me
Like any felon by his chain,

Like a gambler by his games,
Like the bottle and the sot,
Like the worms in one's remains,
- Damm you! Damnation be your lot!

I've begged the merciful, swift sword
To overcome my liberty -
To poison I have said the word:
Save me from poltroonery.

Alas the sword! Alas the poison!
Contemptuous, they spoke to m:
"You never can deserve remission
Of your accursed slavery,

"Imbecile! - If our deadly empire
Freed you from your present fate,
Your kiss would soon resuscitate
The cold cadaver of your vampire!"

- Charles Baudelaire




What happened to the vampire after reading Twilight?
He was like WTF?
My Mentorship: Undead Hearts
"This soul of mine is made of dust and pain and it bleeds only for me!"