| | | |
| --- | --- | --- |
| | | |

Websites
Quote:

Walking across the thin ice of my dreams, Fearing the cold waters of reality beneath me. Yet onward I tred..
my hair is burgandy.. my eyes are blue.. i am not fat or chunky...im about 5'7 i have nipple ring and a tounge ring...if theres anything else you would like to kno about me ask.. ... im on the left on that picture my boy josh is the one on the right.. . i am not bi or gay. so plz dont ask.. but i have no problem with gay people.
Name: ask me and i might tell you if i feel like it
Age: 16
Hair Color: burgandy
Eye Color: blue,sometimes green. and when im mad. orange.
Weight: 127
Height: 5'7
Birthday: DECEMBER 6 1988
Favorites
Band: dont really listen to music
Singer:
Actor: jim carrey
Actress: none
Book: none
Movie: interview with a vampire
Food: rib eye steak
Drink: orange juice
Person: myself
Love
Single or Taken?:yep
If taken who?:
Do you love them?:
How Long have you been going out?: .
If your single do you like it?:
Do you want a relationship?: after the things i go thru i dont think anyone would want to have a relation with me.
For Or Against
Suicide: for it
Abortion: against it
Underage Sex: sure y not
Teenage Pregnacy: no comment
War: the object of war is not to die for your country its to make the other basterds die for theirs.
Drugs: for it
Teen Smoking: for it
Gay and Lesbian Marriage: for it
Random Questions
Have you ever attempted suicide?: yes
Have you ever done drugs?: when i want to Smoked?: yes
Drank?: try not to
Got drunk?: yes
Cut?: not anymore
Match the Names of songs to the lyrics
"Remember when you broke your foot from jumping out the second floor":
?
"I beg to dream and differ from the hollow lies": ?
"It's one chance in your lifetime, but it won't be the last time": ?
"What's the worst thing I can say": ?
"I'm a genie in a bottle, gotta rub me the right way": ?
"In the kitchen on the floor": ?
This or That
Coke/Pepsi: coke
Straight/Bi/Gay: either
My Chemical Romance/Good Charlotte: ?
Jessica/Ashlee: neither
Nick Lachey/Ryan Cabrera: neither
American Idol/Canadian Idol: neither
Dominos/Pizza Hut: PIZZA HUT
Life/Death: DEATH
Mary-Kate/Ashley: DONT MATTER THEY LOOK THE SAME
Friends
Best:
Worst: ANGELA
Funniest: JOSH
Wierdest:
Coolest: JOSH
Flirt:
Loudest:
Quietest:
Mysterious:
Obnoxious: NIGEL
Annoying: NIGEL
More Than A Friend:
Want to be more than a friend:
Random Questions
What's your favorite animal?: idk
What do you want to be when you grow up?: IDK
Do you have pets?: YES
If you do What are they and names?: BINX
If you don't do you want some?:
Do you think Gerard Way from My Chemical Romance is hot (like I do)?: ?
Do you believe in stereotyping?: NO
If you do what's your stereotype?: ?
If you don't, what do you think you'd be known as?: ?
Are you popular?: NO
What's your favorite sport?: NONE
Are you concited?: SOMEWHAT
Would you be my friend?: YES IF YOU WILL GIVE ME A CHANCE
Do you like My Chemical Romance as much as me?: ?
Family
Siblings: Names and Ages: 2 CAMI AND BETH
Do you like your parents?: I DONT LIKE MY MOM OR MY DAD OR ANY OF MY
FAMILY...BUT I HAVE TO LOVE THEM
Do you look up (or down) to any of your siblings: BOTH
How many aunts do you have?: 3
Uncles?: 3
Grandma's?: 2
Grandpa's?: 2
Celebrities
Hottest?:
Ugliest?: BRITTANY SPEARS
Funniest?:
Coolest?:
Best Band?:
Best Singer?:
Best Award Show?:
Randomness
Are you religious?:
Do you believe in hell?: YES
Heaven?: YES
afterlife?: YES
recarnation?: DONT KNOW
Satan?: YES
God?: YES
Just about the end
Did you like this survey?: NOT REALLY
What's the best part?: NOTHING
Am I annoying?: YES I AM
Are you a virgin?: NO IM NOT
If not how old were you?: 13
If you are what's the farthest you've gone?:
Well that's all are you happy?: NO IM NOT


i am deeply in love with my cat. as you will see in my additional picture. his name is binx he is my cat. i love him.. he is a fat cat and he has no tail. when i was little i threw a shovel and he ran under it and cut his tail off. then we had to get the rest of it removed. i cried my eyes out. but now he trusts me againand loves me.he weighs nearly 20 lbs. he is a fat kitty. he is old like around 10 or 11 years old.

and if you would like to leave a little comment and tell me how i could make my profile better leave one for me. it would help me out a lot. thanx..


i have so many pictures i want to put on here. but it will only allow so many. i wish i could put them all...
leave me a comment and tell me what you think about me in my uniform. my mother said i look cute and attractive. and i could pick up some ladies in it but i feel like a total nut. and a goober. lol so tell me what ya think




and if you would like to talk to me. i have yahoo messenger. cadillacs_on_23s
i have msn and aim too but im not tellin you the name for them if you want them tell me cuz i dont want people adding me for the hell of it.


things are never what they seem. the same for people. u think you know them. but you really dont. so why bother to spend your time trying to find new friends when they might be just like your old friends stabbin ya in the back.
| | |
| --- | --- |
| Member Since: | Mar 16, 2005 |
| Last Login: | May 21, 2005 |
| Times Viewed: | 5,000 |
---
| | |
| --- | --- |
| Times Rated: | 517 |
| Rating: | 8.667 |
Rate this profile


---
Adiana
02:39
Aug 02, 2021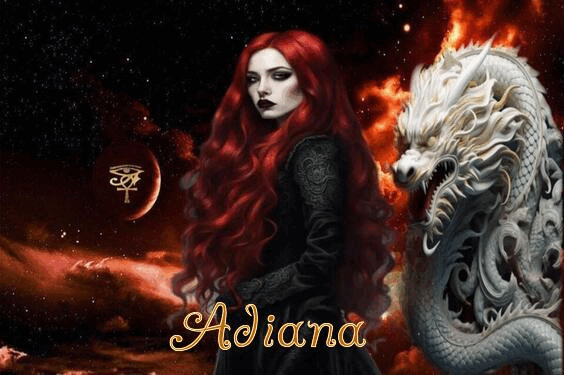 BeastOfBrayRoad
22:51
Jul 18, 2021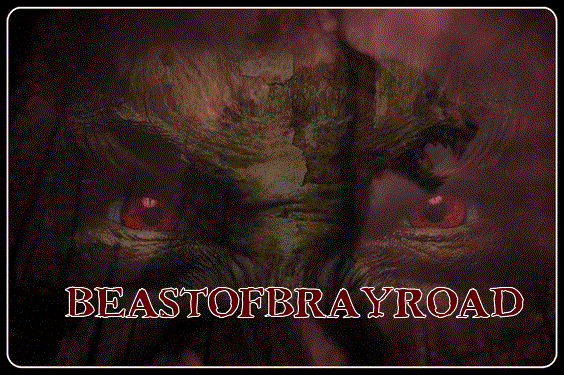 WolfMist
12:30
Nov 30, 2020
[
All Comments
]
REAL VAMPIRES LOVE VAMPIRE RAVE
Vampire Rave is a member of
Page generated in 0.0731 seconds.