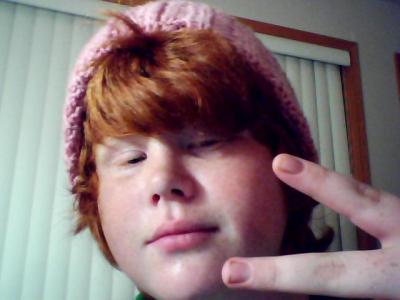 so what r u doin?
Set at 07:28 on November 02, 2009

Quote:

fuck it grab a beer
yo.im ty. im 15 ive been on this site before but i was suicide king420 last time now im child of tragedies it sucks cause i lost my password...DAM!!
awell fuck it
before u read anything else i just want u to know i dont care if u disaprove of me or anthing i do because i have somthing called pride and im proud of everything i do because if i cant be proud of wat im doing than y do it.
i live in this really crappy town called dallas,i hate it.but i probably wont move cause all my friends are here. dallas sucks but it grew on me .
i love to chill with friends because when i do i feel like nothing else matters an every thing stands still .i also like dancing im not good at all,no seriously i suck but i dont care cause i have fun and when i do dance im ether really drunk or really stoned so i usually end up breakin somthin.



icp Comments And Graphics
i like alot of music rock rap metal hip hop ragea ska techno and some country heres some bands

tech 9 ,system of a down ,t.i.,lil wayne,icp,twizzted,abk,blink 182,lil wyte,3 doors down,hinder,2 pac,dr. dre,snoop dog,ice cube,2 live crew,papa roach,bass hunter,arch enemy,the fray,bob marley,jedi mind tricks,gang starr,bone thugs n harmony,imortal technique,lobo red,lil wolf... i coud go on 4 like hours .
my favorite movie is friday.
my favorite t.v. show is friends.
my favorite color is green.
my favorite number is 420.






A rebel with and without a cause, you belong to the clan of the Brujah. This clan is the muscle of the Camarilla and are always up for fights. However, you are difficult to control...especially since you tend to frenzy easier than most vampires. You are /the/ clan not to piss off or expect a missing limb.

What Vampire Clan Do You Belong To?





i hate judge mental piles of shit they think there better than everyone else and act like there shit dont stink it really pisses me off.gotta just nock there dam heads off.
i sleep in my garage its cool easier too get away with stuff,butt when its cold out side its freezing in the garrage and when its hot out side its like a fuckin oven.

im single,straight and looking so hit me up.

i love my mentorship it helps so much and its like family.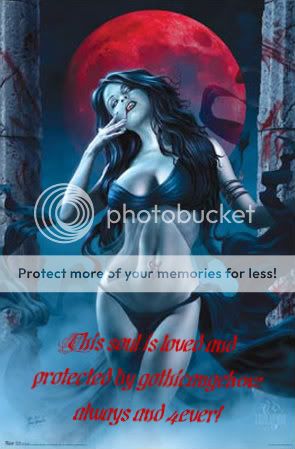 i like all the ratings good and bad ,along with the not so often messages so ,thanx 4 the rates and feel free too add me or message me when ever.
thanx 4 the visit come back soon.
| | |
| --- | --- |
| Member Since: | Sep 27, 2009 |
| Last Login: | Feb 22, 2010 |
| Times Viewed: | 2,668 |
---
| | |
| --- | --- |
| Times Rated: | 269 |
| Rating: | 9.168 |
Rate this profile


---

Amaranthine
22:58
Oct 24, 2020
Earthgrinder
03:56
Mar 17, 2020

ReaperSoulMate
03:18
Oct 15, 2019

I have smelled your soul and rated your work.Don't trust everyone around here.That is my advice.

[
All Comments
]
REAL VAMPIRES LOVE VAMPIRE RAVE
Vampire Rave is a member of
Page generated in 0.1103 seconds.