Apparently, I have been sent to hell - funny, thought I was already living there!!!

Welcome friend - come in and make yourself comfortable.





Gotta give some luv to my daughter who is now a proud member of the Army National Gaurd! Love you!!!


I hope you will enjoy your stay,may it be restful and please, take a bit of the joy you find here with you! Let me start by telling you a little about myself...

I am Wiccan and live in NJ. I have studied many forms of witchcraft and although I chose Wiccan, I am definately drawn to darker things. I seem to have a difficult time abiding by the "Do what thou wilt, least ye hurt none" only because when somebody really hurts me I want to be allowed to rip their heart out with my bare hands!



Since I have been asked alot lately I guess I should add that I am single. I am 35 and have two children: Krystal - 18 and Alexzander - 11. They are my light and life.

I do not like people who are not real - don't put on a show for me - just be yourself. I am not much of a people person unless they are down to earth and (sorry) generally men.

I am not prissy at all and don't tend to play well with others of my gender!

I would much rather have a few good friends then many aquaintences. I truly believe that a friend will help you move and a real friend will help you move a body!

I am very into the paranormal - grew up in haunted houses and get frustrated with my gift that seems to change when it wants to. sometimes I hear, sometimes I see sometimes I feel. My daughter is empathic and sometimes sees, my son sees and hears and can communicate well. I reckon he is the most gifted.

Obviously, this is not something that comes up in every day
conversation because most people would look at one with raised eyebrows.



Here you see the duplicity of my soul - torn between light and dark, trying to balance them.




A love taken that has never been replaced.




This tattoo is going on my right calf.





And this one on my left.


Come, let us walk a bit - perhaps you will enjoy my gardens...


Below are my friends, you may run into them as you wander through my gardens..They are friendly, but can be easily offended. Be careful not to disturb any piles of straw you see lying about as they tend to make their homes there. Don't piss off the fairies!



I hope you enjoyed the gardens. Come now, I will show you to the library...




Here you will find many books. There are a great variety of Wiccan books from Silver Ravenwolf, to Christopher Penziak. If you enjoy horror, you will find John Saul, Stephen King, Preston and Childes, Clive Barker, Marry Shelly, Edgar Allen Poe, Dean Koontz, and Ann Rice, to name a few. For crime novels - Jeffrey Deaver and John Sandford. You will find stories on Atlantis, ghosts, Egypt, Ireland (ah, the motherland) as well as many scientific books on animals, the oceans and storms. I do enjoy reading a good book.

Below are my protectors as I walk among the shadows of others dreams.....Beware, they are very loyal and have sharp teeth!



Ahh, back now, luv, this one comes in friendship. Forgive my pet, he is a little jumpy.

Here, I will show you the little one, still in training...






And the newest baby..





More of my lovely pets....




I have been in love with vampires since I was a child. They haunt me, just out of sight....damn tease! I read everything I can find on them - to have one sight where it is all here is amazing! I have been ridiculed for believing my whole life so basically just stopped talking about Vampires. It's something I have always chased - what is the truth behind it all? Do I dare to dream, to believe again?

I love antiques - especially anything that looks scary, old dark, carved wood. Gargoyles, Dragons etc... I love to be scared although it doesn't happen often, I love swords and knives and medievel weapons. I do not like guns.


I hope to meet some interesting people on here, perhaps learn some truths and meet somebody I have been searching for....someone who has haunted my dreams for soo many years.




I am still waiting.



HA! I have a cool little dragon and YOU DON"T!

(__/)
(='.'=) This is Bunny. Put him on your
(")_(") Vampire Rave Page and help him on his way to world domination

GO BUNNY!!


I love most horror and sci-fi movies.


I love horses, thunderstorms, the beach, nature, animals, ancient history, mythology, the occult, intelligent conversation, motorcycles, guys with long hair(lol), movies and music.


I have way too many bands I like to list : here are just a few: Rob Zombie, Disturbed, Union UndergrounD, Powerman 5000, Godsmack, Metallica, The Doors, Aerosmith, Bach, Tchaikovosky, Brahms. I like variety and listen to anything with a good beat, including Rave music.

If you'd like to know anything else, ask.

Also for the first time I am allowing others to read my poetry and ramblings...the Journal will be updated periodically as I figure which poems I would like to share.

Here are some really interesting people I've met on the Rave.

Agaurdian - my dear friend and confidant!Luv ya!

GREUSOMETENDANCIES - He's awesome! Into the paranormal.

Nikolai - who is one of the most talented writers of dark erotica. Truly delicious stories *winks* you should check them out. Also writes Vampire stories which are very expressive and alluring.

cadrewolf - Another talented writer and interesting person.

UrielArnauld - has beautiful poetry.

Pepper - who is dear to my heart for all his support through the rough times. Also a giver of excellent advice.

Saxon - I think he's cool cuz he makes armour and weapons. Very interesting.

queenmorbid - A truly helpful and real person.

MasterEmmanuelo - hello, darling!

DragonEyes - Always a good conversation and has some great recipes.




My friend from High School - god it's been too long. lol!





What a strong wonderful person!


My Gods and Goddesses of choice.


Osiris, Supreme judge of the dead.




Bast or Bastet, Sun Goddess. Daughter and wife of Ra. the Sun God. Represents the life giving power of the sun. Admired for agility and strength.





Isis - Goddess of Magick.




Anubis or Anpu, son of Set. Guide of the dead to the underworld on their way to Osiris. "Get thee onwards, Anubis, into Amenti, onwards, onwards to Osiris"


Here I am protected by the Eye of Horus (or Ra, depending on your preference)...always.



Just for general knowledge - the Ankh is NOT the symbol of a Vampire!
It is the symbol of life (read your mythology, so as not to sound stupid, please).

For a symbol of the Vampire, I suggest you look in the Necronomicon for an ancient Summerian symbol.

Other things I find interesting.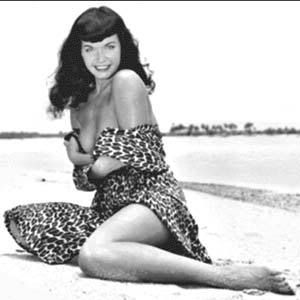 Now, I hope you have enjoyed yourself. Feel free to message me or add me if you wish. Let me know if you have added me so that I may return the favor. Ohhh...and as for ratings... I rate fairly - always and I have never rated a 1. If I rate you low, I leave suggestions on how you may improve upon your profile. I will be happy to return after you update and rerate.

As for what you rate me....really - do you think it matters that much to me? I am not here for popularity and care not for some people's petty ways but for the few interesting people and good friends I find here.




Ahh the moonlight beckons... I must go.